Originally published on the University of Bath news page
The publication of Attributing Development Impact: The Qualitative Impact Protocol (QuIP) Casebook marks a significant milestone in the development of an innovative approach to impact evaluation developed over seven years of action research by academic staff and alumni of the Centre for Development Studies (CDS) at the University of Bath.
The book is authored by Professor James Copestake from the Department of Social & Policy Sciences, Fiona Remnant and Marlies Morsink. Co-authors of different chapters include several other Bath alumni.
The Qualitative Impact Protocol (QuIP) was researched and tested in Ethiopia and Malawi, under an ESRC-DFID research grant between 2012 and 2016. In response to wide interest in the work, CDS staff members James Copestake and Fiona Remnant then set up a non-profit consultancy, Bath Social & Development Research (BSDR), to continue developing and sharing the approach.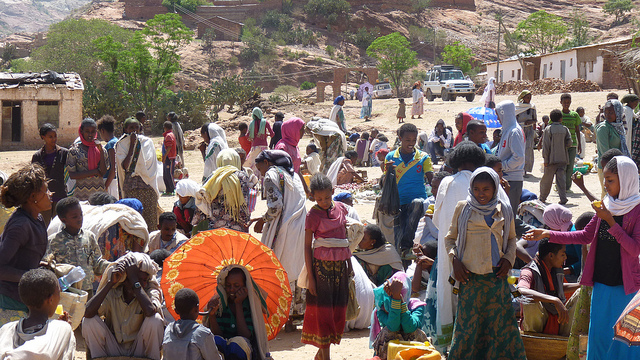 The book charts the QuIP's journey from research to practice through case studies from Mexico to India via Ethiopia, Malawi, Tanzania, Uganda and the UK. The projects evaluated issues ranging from climate change adaptation, food security and infant nutrition, to housing microfinance, community mobilisation, factory worker empowerment and the training of health professionals. These hands-on experiences are framed by chapters outlining the theory behind the QuIP, how it relates to other impact evaluation approaches, and detailed guidelines for using the approach.
QuIP is a simple, rapid and cost-effective way of finding out directly from intended beneficiaries, service users and citizens what they perceive to be the most significant drivers of change in their lives, livelihoods and wellbeing – without use of a control group. BSDR has now managed 30 studies in 16 different countries, and demand continues to grow for training and innovative adaptations of the approach in different contexts.
Reflecting on the publication of the book, Professor James Copestake explained: "Finding cost-effective and credible ways to evaluate public action to address global challenges is itself a global challenge. The book offers a practical response (the QuIP), and reports on the research-intensive process of developing it over seven years and across four continents."
The book is now available for purchase. Free access to the electronic version of the book was made possible by a grant from the University Alumni Fund. Access the e-book.