On 12 October, students joined staff and societies at the second annual Taking Action at Bath event – showcasing extra-curricula activities which enable them to make a positive difference during their time at the university.
Organised by Emily Richards (Business Engagement Manager, Faculty of Humanities and Social Sciences), we've shared below her key takeaways from this engaging event:
"Taking place at the start of the new semester, the event brings to life the University's mission to educate, support and inspire young leaders, and our vision of 'working in partnership with others for the advancement of knowledge in support of the global common good'.
This exciting event included a series of lightening talks sharing information on: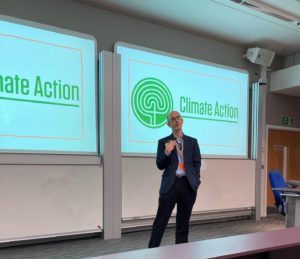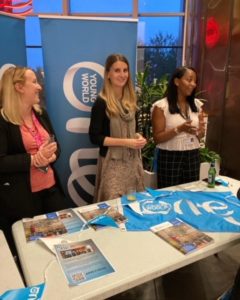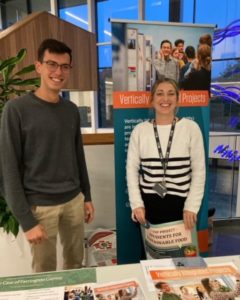 The ensuing networking session enabled attendees to chat to like-minded students, whilst exploring diverse initiatives to develop their knowledge, skills and collaboration through interdisciplinary groups.
Exhibition stands showcased student-led organisations Engineers Without Borders, Bath University Green Party, People & Planet, V Team along with SU Volunteering, Climate Champions, One Young World Bath, Vertically Integrated Projects and the Climate Action Framework.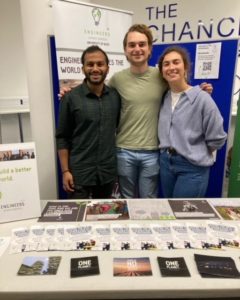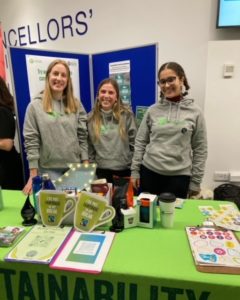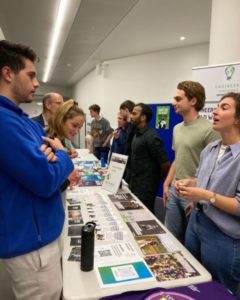 The occasion also promoted Black History Month events and encouraged students to participate in a climate change research project led by Dr Olivia Brown.
Taking Action at Bath demonstrates the unique experience on offer to University of Bath students. It allows us to reflect on the inter-connected nature of academic teaching, applied learning and global citizenship - and the need for our campus community to work together to tackle universal issues.
With thanks to speakers Steve Cayzer, Tina Kimfumu, Brian Rutter and Viktor Toshev, all our attendees, the staff and students who volunteered at the event, and to the Faculty of Humanities and Social Sciences and the Climate Action Framework for funding this initiative."
Emily Richards
Business Engagement Manager, Faculty of Humanities and Social Sciences