First year PhD student Serife Ustuner went on a three-month internship at University of São Paulo (USP) in Brazil. We asked her how she got on.
---
Tell us a bit about yourself
I am a first year PhD student in the CSCT and I am based in Electrical & Electronic Engineering Department of University of Bath.  My research looks into development of Electrochemical Detection techniques for diagnosis of disease such as cancer.
First of all, what made you go all the way to Brazil for your internship?
Some good networking by the end of my MRes project! I met Marina Batistuti, who had been an exchange PhD student from University of São Paulo (USP) within my supervisor's lab. I had no idea that there was such a huge electrochemistry community in Brazil. We never lost contact after she left, so I decided to go for a PhD project on electrochemical detection for disease diagnosis after finishing my MRes project. My supervisor, Dr Pedro Estrela has an ongoing partnership with University of Sao Paulo and he recommended me to consider this great opportunity. So one email, a couple of skype meetings and the plan was set to meet Marina and her supervisor in USP, Prof Marcelo Mulato. A couple of months after, I found myself on placement at USP in a beautiful forest land, within heart of Brazil!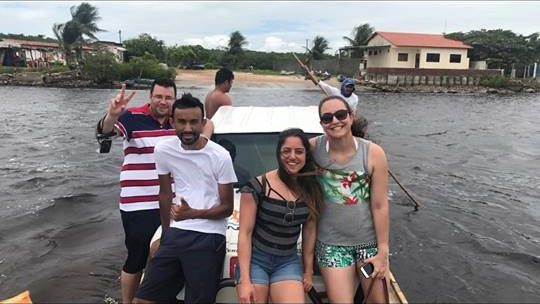 Crossing a river with a buggy placed on a boat – Natal, Brazil
What made you pick an academic setting over an industrial one?
To be honest, it's an offer that comes once in a lifetime, I just couldn't miss out. The challenge was real! I had six-weeks of time frame and so many tasks to overcome;
Moving to a completely different country, where English still remains a massive barrier over communication with locals.
Adapting to a completely different research environment.
Finding ways of getting my project essentials delivered all the way to Brazil.
Being introduced to completely new instruments.
Having no time for exploring more about the instruments, but making them work for my own research.
I could feel the clock ticking in my head constantly, we had loads in mind that we wanted to try and experiment while I was there but the time limit was quite challenging.
It has been an educational experience, which I believe is completely different from doing solely an academic or industry based internship, especially talking in terms of adaptation and time management skills.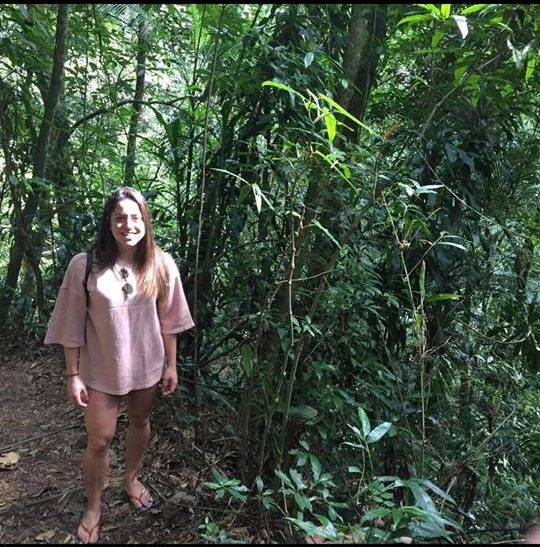 Tijuca Forest National Park – Rio de Janeiro, Brazil
Tell us more about your work during this internship in Brazil?
I worked as a researcher within Sensors Lab, that was located in Physics Department of University of Sao Paulo. I was introduced to a mass sensitive detection platform, QCM-d (Quartz Crystal Microbalance with Dissipation). The device comes with additional and useful features compare to the traditional one we have here at University of Bath. The aim was working on a design that adopts the device for the detection of a pathogenic bacteria. Electrochemistry is an expanding research area in Brazil and I had the opportunity to attend one of the biggest electrochemistry conferences while I was there, 'XXI SIBEE – Simposio Brasileiro de Eletroquimica e Eletroanalitica'. I was amazed by the variety of research presented during this five day-long conference.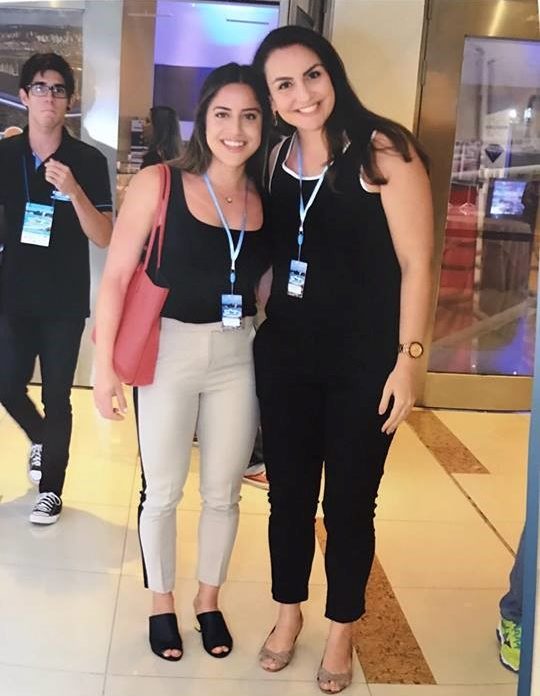 SIBEE Conference 2017- Natal, Brazil
Any interesting facts you would like to share about Brazil?
Couple I have in mind;
Their winter is pretty much like summer, even warmer than a British summer.
I have never been a big fan of fruits, but the variety and the freshness they had in Brazil made me fall in love with them. I still do miss that.
Locals loved calling me 'Americana'. Although I tried explaining couple times that I am Cypriot and never actually been to America.
They are the warmest and the friendliest people ever.
Brazilian Barbecue – it's a strong challenge.
PhD Vivas last for at least 6 hours in Brazil, where families/friends can enter and watch with snacks/popcorns. I have attended two, it's a very different/fun experience.
If you ever get such an opportunity to do a research internship in Brazil, I do recommend, with my all heart, not to miss it!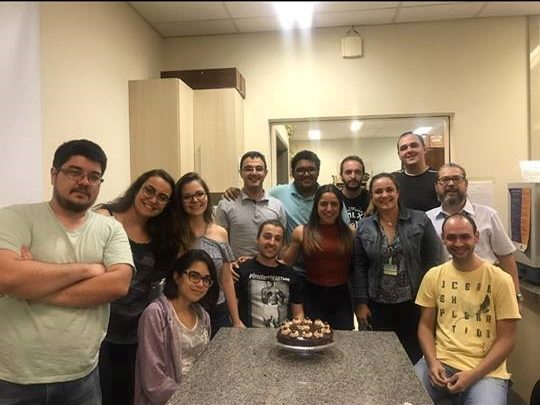 Sensors Lab Group - USP, Ribeirao Preto, Brazil