Blog to mark World Environment Day and World Ocean Day 2022
Eliane Bastos, Hannah Hogarth, Charlotte Hankin, Elisabeth Barratt Hacking, Department of Education, University of Bath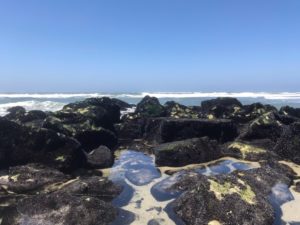 There is a swell forming in the Department of Education inviting thinking and doing in educational research and practice that reimagines education's role as a revitalising force to recognise and animate the interconnected nature of life. We are inspired by Childhoodnature, a term used to acknowledge children as nature and that has led to a growing movement advocating for more relational approaches in Environmental Education. This is the first of a blog series over the coming months sharing our experiences as educational researchers in this field.
In early June, we celebrate World Environment Day and World Ocean Day, which this year are themed 'Only One Earth' and 'Revitalization: Collective Action for the Ocean', respectively. These are stark reminders that humans' demand for 1.6 Earths is simply not sustainable, and that urgent collective action is needed. In response, we consider the possibilities research and practice can offer to re-imagine education in/on/with/for our planet.
Education plays an important role in creating norms, with potential to create decisive, long-lasting change. However, it is a system that traditionally resists change, arguably imbued with excessively human-centric pedagogies and practices. We argue however, that education is one way to bring to the fore the interconnectedness of all life, with potential to break down the human-nature divide that has become the dominant worldview in education.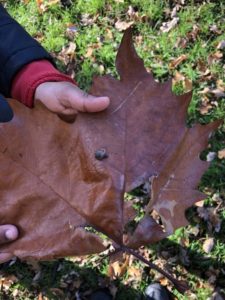 Our research and practice explores the various ways education is entangled with the spaces, structures, policies and practices, as well as with many living and non-living others. We argue education should privilege more equal human-non-human relations, which involve a decentring of the human. This does not mean removing humanity and all its attributes, but instead blurring the lines that divide humans from nature physically, linguistically, ethically and emotionally, acknowledging that we are inescapably entangled within our ecosystems.
The revitalised education that we envisage cannot be contained in curricula or measured with assessments, nor can it take place behind classroom walls with passive learners, or be led by adults and serve only humans. Instead, in our view, vitality is inert and cannot be contained, and should be enabled through education.
We invite you to join us in thinking of ways we might revitalise education to create and more hope-ful and response-able futures for all living things, nurturing the swell forming at Bath to ripple far and wide supporting an education for 'Only One Earth'.