Author: Emily Stimpson -
---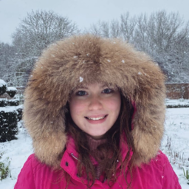 "12.37% of all engineers in the UK are women," claims the Engineering UK report from 2018. It does not take a data analyst to conclude that this figure is low, very low. Why is it that women are not pursuing this career path? And what is it like being a student hoping to one day join this male-dominated profession?
As a woman currently studying engineering, I have always found statistics like this intriguing. I was introduced to the STEM (Science, Technology, Engineering and Mathematics) world by my high school teacher, and have since joined an exciting Robotics Engineering MEng (Hons) programme here at the University of Bath.
Since attending the University of Bath, there have been so many opportunities to get involved in the engineering community, beyond the laboratory. A perfect example of this is the Team Bath Racing Electric project. They design, build and race an electric racing car to compete in formula student competitions both in the UK and overseas, each year.
The student Women's Engineering Society (WES) is another exciting group to be a part of and is available for anyone to join. This important society makes it apparent that the Bath community both supports and encourages women in engineering. Being a part of this welcoming group has enabled me to meet some wonderful women in the department as well as having the opportunity to attend events where inspiring work is being discussed.
Sometimes the thought of choosing any degree or starting at a new university can be daunting. As a peer mentor to a group of first year electrical engineers and now a UG Ambassador for the Electronic & Electrical Engineering Department, I have been able to provide support and information to both future and current students, just as I have received throughout my time here at Bath.
Furthermore, I believe as a woman in engineering it is important to encourage and enable engineering to be an accessible profession for all who wish to study it. As a recent member of the EDIT (Equality, Diversity and Inclusion) board within the Electrical & Electronic engineering department, it has been wonderful to see the identification of any improvements required and to see real action being taken to adjust accordingly.
So, why are there not more women in engineering? Be it a lack of representation in society today or a historic prejudice, I am lucky to say that I have experienced only positivity and encouragement on my journey so far.