Authors: Dr Vimal Dhokia and Dr Joseph Flynn -
Founded in 2018, by academics at the University of Bath, Gen3D is a UK-based technology company providing innovative design software and consultancy to industries globally.
---
Before the pandemic, the aviation industry produced over 915 million tonnes of CO2 per year. This equates to about 2% of annual global emissions. It's crucial to reduce the environmental impact of air travel globally and one method to lower emissions is to reduce the amount of fuel used for every flight.
Enter additive manufacturing. Additive manufacturing (AM) is a manufacturing process that produces 3D components in a series of layers, only putting material where it's necessary. One benefit of placing material only where it's needed is that the mass of the components is significantly reduced. This directly improves the environmental impact of aviation because the lighter the aircraft, the less fuel burnt on every flight.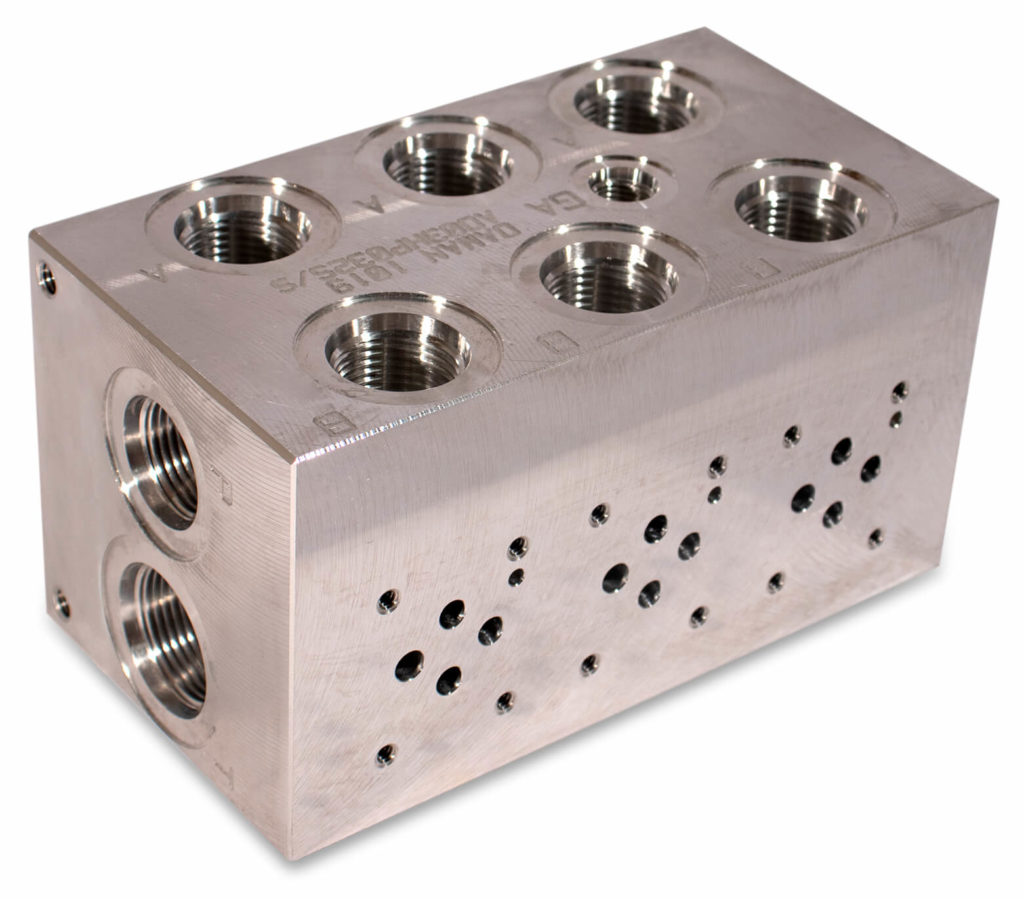 Some of the heaviest components on an aircraft are those that transport fluids, and at the centre of most hydraulic systems is a manifold block which controls the direction and flow of the fluid. The typical method of manufacturing these blocks is to drill holes in a large block of metal. This makes it heavy.
Additive manufacturing provides us with new design possibilities and means that we can radically rethink these components.
Gen3D spun out of the University of Bath to develop novel software that helps engineers design high-performing parts to be produced using additive manufacturing. At the centre of Gen3D's innovative software is a module that allows designers to optimise the layout of pipe networks that can be used to transport fluids in hydraulic and pneumatic applications. We've already designed manifolds for aviation using additive manufacturing with up to 85% mass reduction compared to the original.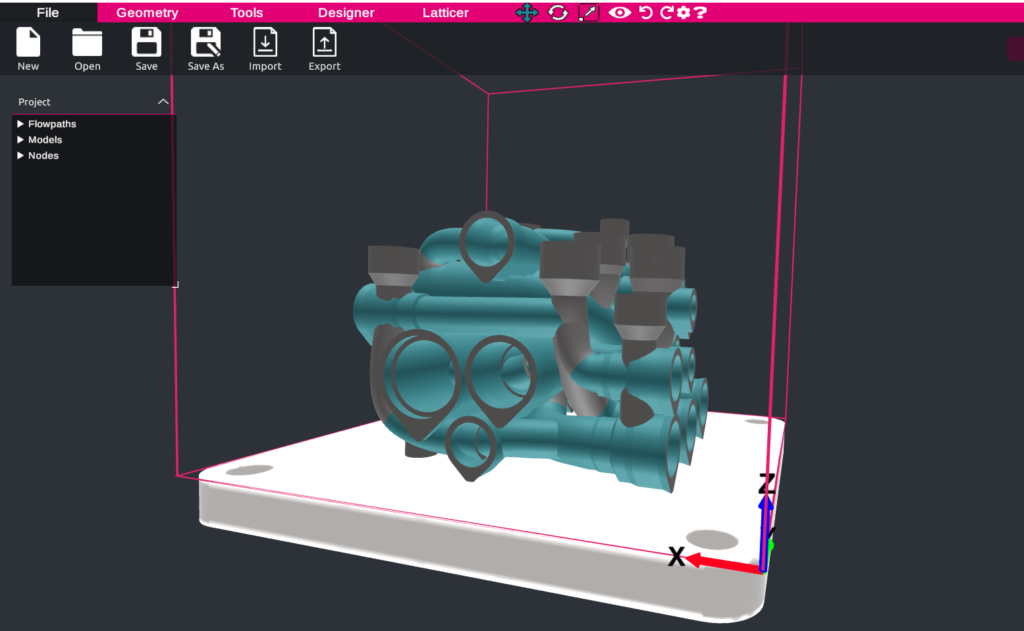 As part of the National Aerospace Technology Exploitation Program (NATEP), we've received funding to continue development of our AM design software. Our software tools allow designers and engineers to quickly redesign components such as hydraulic manifold blocks for additive manufacturing, drastically reducing their weight and improving their performance. Our software's built-in proprietary manufacturing checks and compensation tools truly exploit the benefits of AM and reduce the risk of costly failures.
We believe that this collaboration will help increase both the adoption of additive manufacturing for hydraulic components and the use of additive manufacturing in the next generation of low-emission aircraft.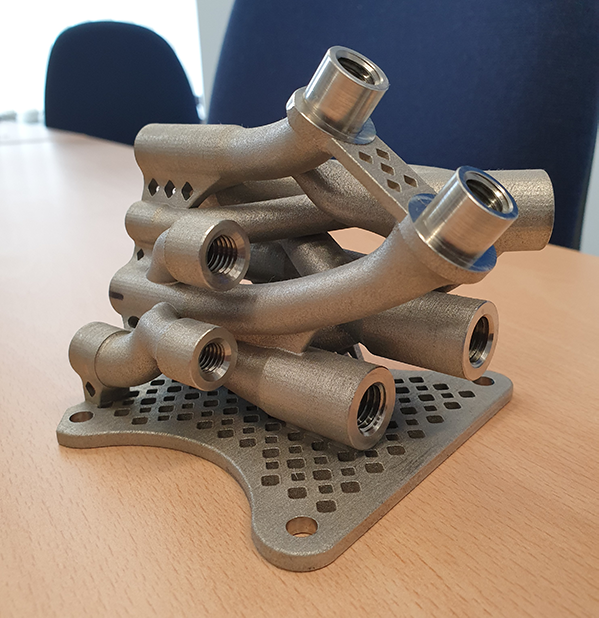 Working alongside the Powertrain and Motion Control (PTMC) group at the University of Bath, we're working on characterising the way that water and oil flows through additive manufactured channels. The results of this work will provide valuable insights into the complexities of fluid flow in additively manufactured channels and integrating the results into our design software will help to simplify the design process of hydraulic components.
Towards the end of this project, we will also test the updated version of our software with industrial partner, Moog Controls Ltd, who will use the software in a rapid design turn process, developing products for lighter weight, less volume and higher performance, and the Gen3D team are proud to be supporting that transformation.