The Faculty of Engineering & Design's REF 2021 'thank you' event took place on 25 April. Approximately 50 people attended the event, which had been arranged to thank colleagues from the Faculty, Research & Innovation Services (RIS) and the Library for their contribution to the Faculty's Research Excellence Framework (REF) preparations and its submission.
Professors Tim Ibell and Gary Hawley (Dean and former Dean, respectively) led the vote of thanks and Professors Davide Mattia and Chris Bowen (former and current Associate Dean (Research), respectively) also provided a few words on the recent, and future, REF submissions. All colleagues were commended for their contribution to high-quality impact case studies and research outputs, which were the foundation of the submission, and for their contributions to the Environment Statement and the 100-word commentaries that accompanied the outputs.
A wide range of colleagues were heavily involved in the Faculty's REF preparations that spanned several years and many had helped to prepare the submission. A particular thank you was made on behalf of the Faculty's REF Delivery Group, Impact Case Studies Leaders, REF Output Review Team, colleagues from RIS, colleagues from the Library, Professor Davide Mattia and Alison Ryan.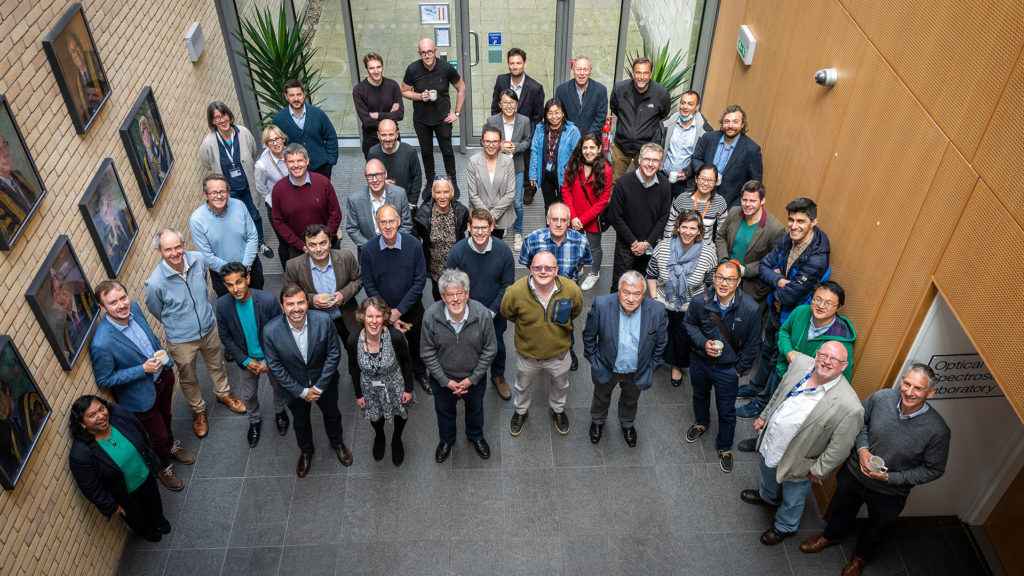 This was the first faculty-wide event to have taken place since the pandemic and it was great to see so many colleagues in person and to acknowledge and celebrate the hard work of all involved.
Professor Tim Ibell said: "Our REF submission across the Faculty was truly a team effort, based squarely on the richness of the underlying research excellence being developed by academic colleagues every day. Choosing our best outputs and our best impact case studies was a colossal task, as was writing the environment statement. It is always dangerous to highlight certain individuals for fear of leaving out others, but the academic leadership and sheer effort demonstrated by Davide Mattia and Gary Hawley were immense. RIS colleagues were fabulous, and Alison Ryan deserves the biggest thanks of all for her total immersion in all things 'REF' for several years. Thank you all, whatever your contribution was to our REF submission. Your efforts are so deeply appreciated."