I recently chatted to Sue Fairhurst prior to her retirement from the University, where she has enjoyed a successful career providing an in-house graphic design service for "anything and everything that needs to be designed or printed".  I asked Sue seven questions relating (mostly) to her experience of working here at the University.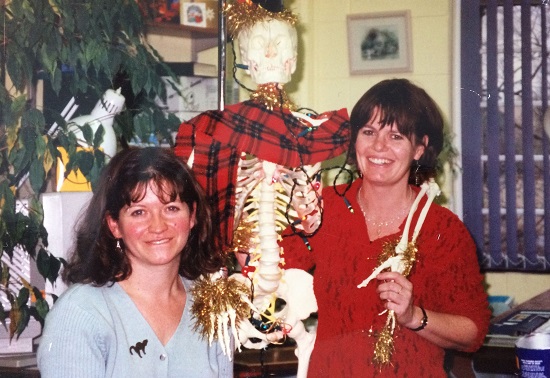 1. How did you choose your career?
"I feel blessed because I didn't chose my career; my career chose me!  Art was something that was innate within me; something that I didn't just want to do – I had to do it.  As a child I drew all the time and my favourite subjects were horses and Botticelli maidens.  I wasn't interested in going to University, but my school strongly encouraged me to follow a higher education pathway.  As a concession I agreed to apply for a teacher training post.  However, on a visit to Bristol I discovered Bristol Art College at Bower Ashton, which is now the University of the West of England.  I applied and never looked back."
2. What is the best thing about your job?
"The best thing about my job is the variety of challenges that tend to occur every day.  I really enjoy thinking of different ways of tackling new challenges."
3. What is the most important piece of advice you would give to a new member of staff?
"I think good communication is key.  Find out how the University works and get involved.  Be confident and stay true to yourself."
4. What has been your greatest success/achievement at work?
"While I've enjoyed many projects here, I think being involved with the implementation of the new University branding in 2010 was a particular high point.  The entire marketing process was an exciting journey, and seeing the results of our work made us all feel proud.  Open days in particular suddenly became really exciting events."
5. What is your favourite book/album?
"I love reading, and although I've read a lot of books, I think I would choose Dickens' 'Our mutual friend' as a particular favourite.  The album is a bit more difficult because I listen to so much music.  My first album was 'Sweet Baby James' by James Taylor, so that's a special one for me.  However, I also love Neil Young's 'Harvest Moon' and I'll listen to anything and everything by Ry Cooder."
6. Who or what inspires you and why?
"I love trees!  Nature is inspiring because it never lets you down.  I've always enjoyed my drive to work, taking what I think of as the back way from Bristol to Bath through Bitton and Kelston where the views are so beautiful.  I'm also aware of how much the University grounds have developed since I've worked here, and I'm really grateful to have worked in such lovely surroundings.  My dad was also an inspiration.  He valued happiness and encouraged me to do exactly what I wanted to do - as long as I was happy."
7. If you could choose one luxury item on a desert island what would it be?
"Communication is so important to me.  I love listening to music and I also like listening to serious documentaries and chat shows, so I think I would have to choose a radio as my luxury item."