The School of Management EMBA Candidate Ouida Duncan takes over our EDI Blog to highlight why she chooses to challenge.
Theme #ChooseToChallenge to show your commitment to choose to challenge inequality, call out bias, question stereotypes, and help forge an inclusive world.
May 25, 2020. I sat in my living room across from my television in disbelief as I watched George Floyd take his last breath. I can't breathe! I can't breathe!
Was this really happening, AGAIN?! My heart sunk and I slowly slipped into a deep depression. Had his mother been alive, she would have witnessed her son's murder on national TV. Instead, the whole world watched in shock and disbelief as Mr. Floyd died.
In order to process my emotions, I channeled my pain into writing a poem called Spectacular Death on July 3, 2020, to recount the arch of slavery from 1619 to the present day and to show that too many injustices have remained the same in over 401 years. I also enrolled in a Diversity Equity and Inclusion course with Cornell University because I want to enhance my skill set to be the change I want to see in the world and be part of the global team looking to balance the scales of racial justice.
How many more Black mothers need to bury their children, passively enriching funeral homes before this trend becomes a thing of the past?
Like Mr. Floyd, over 163 other Black people were killed, in the first eight months of 2020,  by police in the United States (and George Floyd was one of the high profile names). [CBS News, 2020].
Since this is an International Women's Day article, let's focus on Black women.
Since 2015 over 250 Black women have been murdered by police, including Breonna Taylor, a 26-year-old African-American woman, who was fatally shot in her Louisville, Kentucky, apartment on March 13, 2020, when white plainclothes officers entered. Let that sit with you for a moment. She was shot in her apartment, where she should have felt safe in the sanctity of her own home and not on the street.
The fatal shooting of Breonna Taylor by Louisville police in March of last year has made her name a rallying cry — #SayHerName — for policing overhauls and racial justice nationwide.
On June 23, 2020, the Louisville Metro Police Department (LMPD) fired one of the officers for blindly firing through the covered patio door and window of Taylor's apartment. On September 15, the city of Louisville agreed to pay Taylor's family $12 million and reform police practices. Truthfully, I'm sure her family would rather have Breonna home than the consolation that the money attempted to bring.
On September 23, a state grand jury indicted Officer Hankison (one of the three officers involved in the shooting) on three counts of wanton endangerment for endangering Taylor's neighbors with his shots. None of the three officers involved in the raid has been charged in Taylor's death. [Wikipedia, 2020]
What am I choosing to challenge?
The devaluation of human lives contained the bodies of women and men with DNA from the African Continent.
I'm also choosing to challenge economic, political, social, and educational inequality that perpetuates racism and patriarchy.
Somewhere along the timeline of history, the world was sold a BIG LIE that dark skin, (pigmentation with lots of melanin), curly hair, thick lips, and broad noses which identified "afro-centric" features were inferior to those of caucasoid features.
In the Spring of 1851, a notable physician at the time, Samuel A. Cartwright reported to the Medical Association of Louisiana that he had identified the malady [of runaway slaves], by combining two Greek terms, given it a name: Drapetomania. Drapetes, a runaway, and mania, madness.
He also announced that it was completely curable. Curable? Curable.
According to Cartwright: Negroes, with their smaller brains and blood vessels, and their tendency toward indolence and barbarism. As Cartwright told fellow doctors, that these Negros had only to be kept benevolently in the state of submission, awe, and reverence that God had ordained.
"The Negro is [then] spellbound, and cannot run away," he said.
Cartwright's presentation a decade before the Civil War was part of the long, insidious practice of what historians call scientific racism — the spread of bogus theories of supposed black inferiority in an attempt to rationalize slavery and centuries of social and economic domination and plunder.
Here, enslaved people were beneath even the human desire for freedom. They had to be diseased.
This thinking would thrive in the 18th and especially the 19th centuries. It would mutate, vary in perversion and persevere for 400 years right up to the present day.
Starting with theories of physical and intellectual inferiority that likened blacks to animals — monkeys and apes especially — or helpless children, it would evolve to infer black cultural and then social inferiority. [Washington Post, 2019]
Why was this convenient myth perpetrated? Economics.
The economics of enslaving women, men, and children from the African Diaspora created a global marketplace fueled by free labor.
Enslaved people were brought to America, mostly from West African countries to work on cotton, sugar and tobacco plantations. The crops they grew were sent to all parts of Europe and to the northern colonies, to be turned into finished products. Those finished goods were then used to fund trips to West Africa to obtain more slaves who were then trafficked back to America. This booming industry went on for 246 years from 1619 to 1865 in the United States.
This triangular trading route was very profitable for investors on Wall Street (named after a wall which was built by enslaved people), banks, plantation owners, shipbuilders, and the like. [Thomas, BBC News, 2019]
On National Womens' Day I am choosing to challenge the demonisation and the devaluation of Black human lives; how racism intersects with predatory capitalism and patriarchy and the perpetuation of violence, economic exploitation, and inequality across all areas of our society, including education.
Who benefits from racial inequality today? The top 1%.
An economy that's rigged to benefit the richest 1% has left most Americans behind. While wages for workers have remained flat for decades, expenses for healthcare, housing, and most basic needs have risen. Alongside record concentrations of income and wealth at the top, America's racial wealth divide has persisted – or worsened.
Here in the United States, since the early 1980s, median wealth among Black and Latino families has been stuck at less than $10,000 about £7,200.
The median Black family today owns $3,600 – just 2% of the $147,000 of wealth the median white family owns. The median Latino family has assets worth $6,600 – just 4% of the median white family.
In other words, the median white family has 41 times more wealth than the median Black family and 22 times more wealth than the median Latino family.
If the trajectory of the past three decades continues, by 2050 the median White family will have $174,000 of wealth, while Latino median wealth will be just $8,600 – and Black median wealth will head downward to $600. In fact, the median black family is on track to reach zero wealth by 2082.  This truth impacts Black women more severely.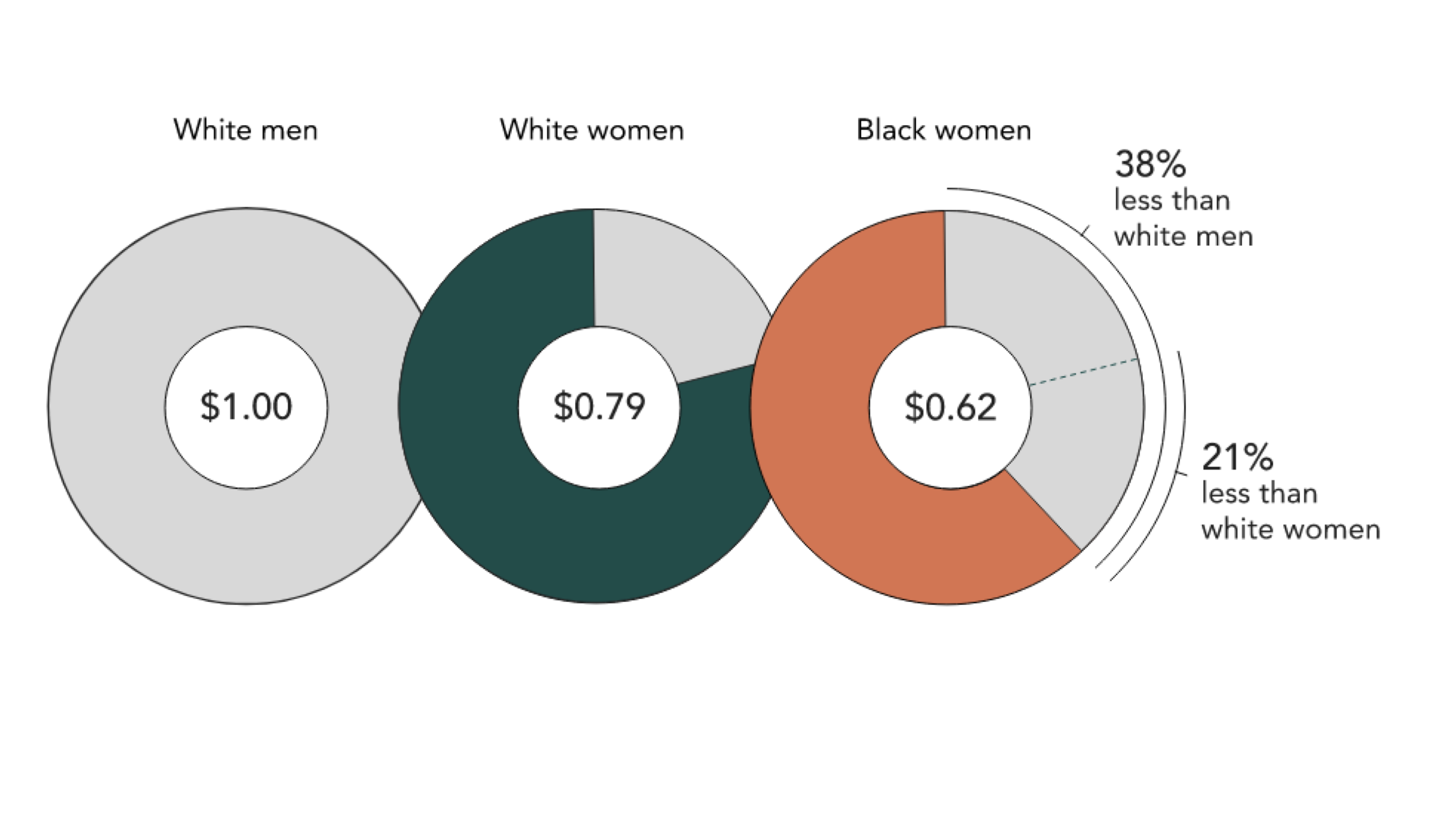 On January 29, 2009, President Obama signed the first piece of legislation of his Administration: the Lilly Ledbetter Fair Pay Act of 2009 ("Act"). This law overturned the Supreme Court's decision in Ledbetter v. Goodyear Tire & Rubber Co., Inc., which severely restricted the time period for filing complaints of employment discrimination concerning compensation.
The Act states the U.S. government's longstanding position that each paycheck that contains discriminatory compensation is a separate violation regardless of when the discrimination began. The Ledbetter Act recognizes the "reality of wage discrimination" and restores "bedrock principles of American law." Particularly important for the victims of discrimination, the Act contains an explicit retroactivity provision. 
In 2020, even after the passing of the Lilly Ledbetter Fair Pay Action Women are still earning 79¢-81¢ to every dollar a man earns for the same job, Black women earn 62¢ on the dollar for the same work.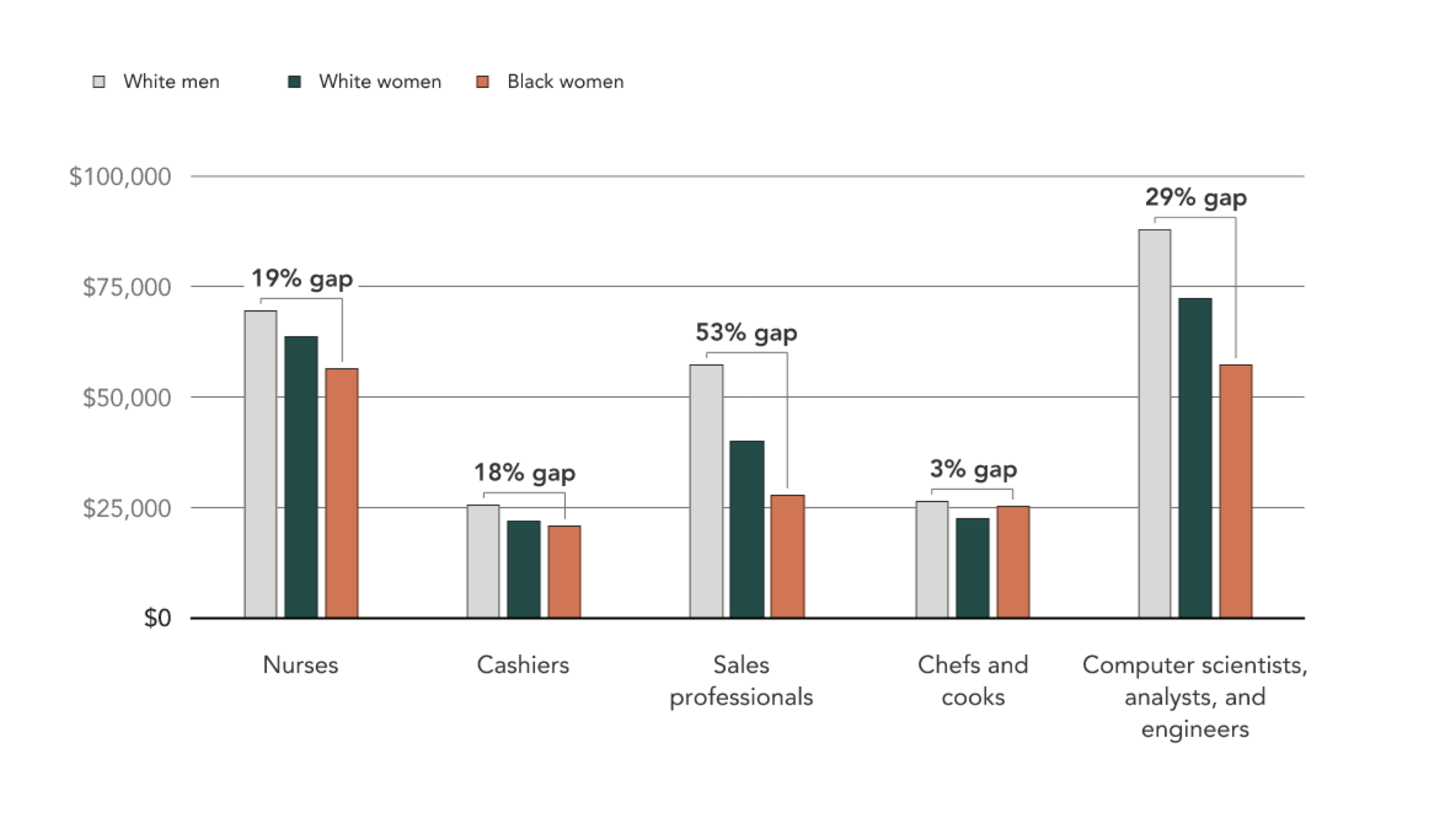 Here's what I'm choosing to Challenge:
I #ChoosetoChallenge racial, political and economic inequality to increase opportunities across the board for Blacks. I #ChoosetoChallenge zero wealth for Black families by 2082. I #ChoosetoChallenge closing the pay gap for women by 2030.
As we think of George Floyd and Breonna Taylor, and people like them, as symbols, to me they represent what happens when access to real opportunities are choked off in society.
Now, I have a few questions and a challenge for each of you:
If Breonna Taylor and her boyfriend were white, would the events that unfolded have taken place? Would Breonna be alive today?
If George Floyd were a well-known black athlete with resources, would he be alive today?
If there were unrestricted educational, social, health care, political and financial opportunities afforded to people like Mr. Floyd and Ms. Taylor, where would they be today?
I think we all know the answer to these questions. So, what are we going to do about it?
This is my challenge to you the reader. What are you going to do about racial, educational, economic, and social justice inequalities in your community and in your countries today?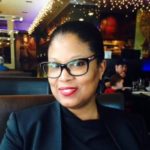 Ouida Duncan, EMBA Candidate '21
The University of Bath
LINKEDIN: https://www.linkedin.com/in/wrc-05687a1/
POEM: https://www.youtube.com/watch?v=Zidaf7rVqoo&t=3s
ENDNOTES:
Source: https://www.cbsnews.com/pictures/black-people-killed-by-police-in-the-u-s-in-2020/ [Online] 10 September 2020  [Accessed 3 March 2021]
Source: https://en.wikipedia.org/wiki/Shooting_of_Breonna_Taylor [Online] 21 February 2021  [Accessed 3 March 2021]
Source:  https://www.eeoc.gov/laws/guidance/equal-pay-act-1963-and-lilly-ledbetter-fair-pay-act-2009 [Online] February 2021  [Accessed 3 March 2021]
Source: https://www.payscale.com/data/gender-pay-gap#section03 [Online] 31 March 2020  [Accessed 3 March 2021]
Source: https://www.washingtonpost.com/local/a-brief-history-of-the-enduring-phony-science-that-perpetuates-white-supremacy/2019/04/29/20e6aef0-5aeb-11e9-a00e-050dc7b82693_story.html [Online] 30 April 2019  [Accessed 3 March 2021]
Source: https://www.bbc.com/news/business-49476247 [Online] 29 August 2019  [Accessed 3 March 2021]
Source: https://www.theguardian.com/inequality/commentisfree/2019/jan/21/racial-wealth-divide-strengthens-the-1-percent  [Online] 21 January 2019  [Accessed 3 March 2021]
Who is Ouida Duncan?
As a certified professional well-being coach, Ouida Duncan is a healer at heart. 
She specializes in working with entrepreneurial-minded people who have great aspirations but are at a crossroads; some of her clients have experienced blockages and are stuck with negative thoughts and unproductive habits. 
Ouida partners with her clients to shift their negative, self-destructive energy into higher productive creative energy. Even as many of her clients have achieved a certain level of success prior to working with Ouida, many of them have been delivered from haunting unresolved childhood traumas that were holding them back and are now able to achieve the goals they set out for themselves. 
Ms. Duncan is Jamaican by birth and lives in New York City. 
She left her advertising career, after many years, in 2016 to become a well-being coach and to focus on the charity she founded Duncan Tree Foundation (which was like Medicine San Frontier for Spine Surgery in the Caribbean and Southeast Asia) and her consulting business White River Consulting.
She recently completed her DE&I Certification through Cornell University (September 2020). She is a licensed Insurance broker and is working on her autobiography in addition to writing poetry. 
Now Ouida is close to completing her Executive MBA at the University of Bath and looking forward to returning to Bath when overseas travel is much safer.