On Friday 10 June 2022 students and staff members, in collaboration with Kaleidoscope, hosted the University of Bath's second ever Campus Pride event! The event was held on the Chancellor's Green and involved a number of stalls, workshops and some incredible performances from local drag artists.
An impressive number of staff and students from across the University attended the event, which was a wonderful celebration of diversity and the strong ties between LGBTQ+ community members and allies from the University.
Festivities began at 5pm following an introduction from event co-planner Amy Birch, after which attendees heard a speech from the Vice-President of Community and Inclusion, Professor Rajani Naidoo. Professor Naidoo gave a moving account of the progress made for LGBTQ+ rights since the initial uprising at Stonewall in 1969, as well as the work being done within the University to build on these important changes. The Vice-President was followed by Cassie Wilson, Pro-Vice-Chancellor for Student Experience, who emphasised the message of the strides made towards equality for our community and thanked everyone for their commitment. After a final brief word from Amy, the University of Bath Pride celebrations commenced!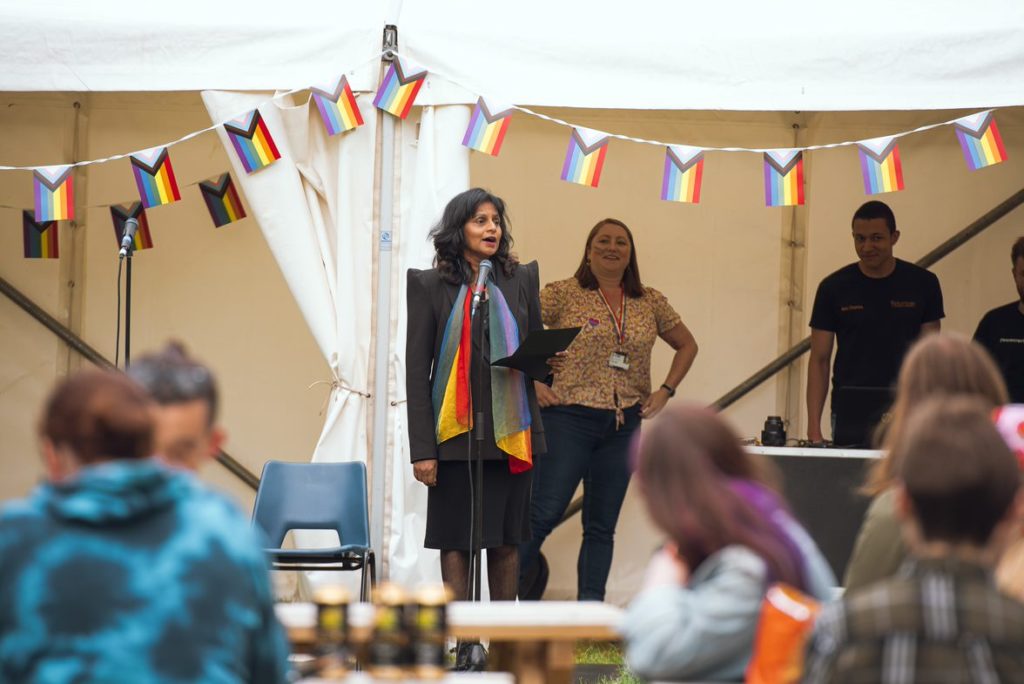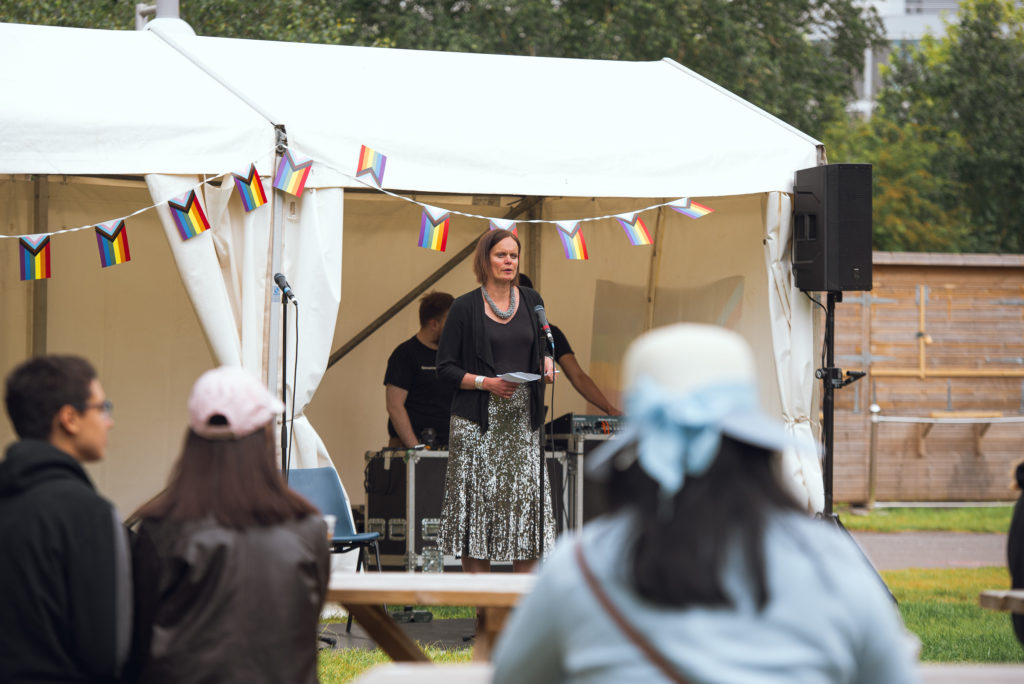 The event opened with interactive activities from various stalls, including a fun LGBTQ+ themed quiz devised by the Culture & Inclusion team (https://www.bath.ac.uk/teams/culture-and-inclusion-team/) and a 'proud moment' stall from Student Services, where attendees were invited to post their experience of Pride and what it means to them in a rainbow-coloured post-box!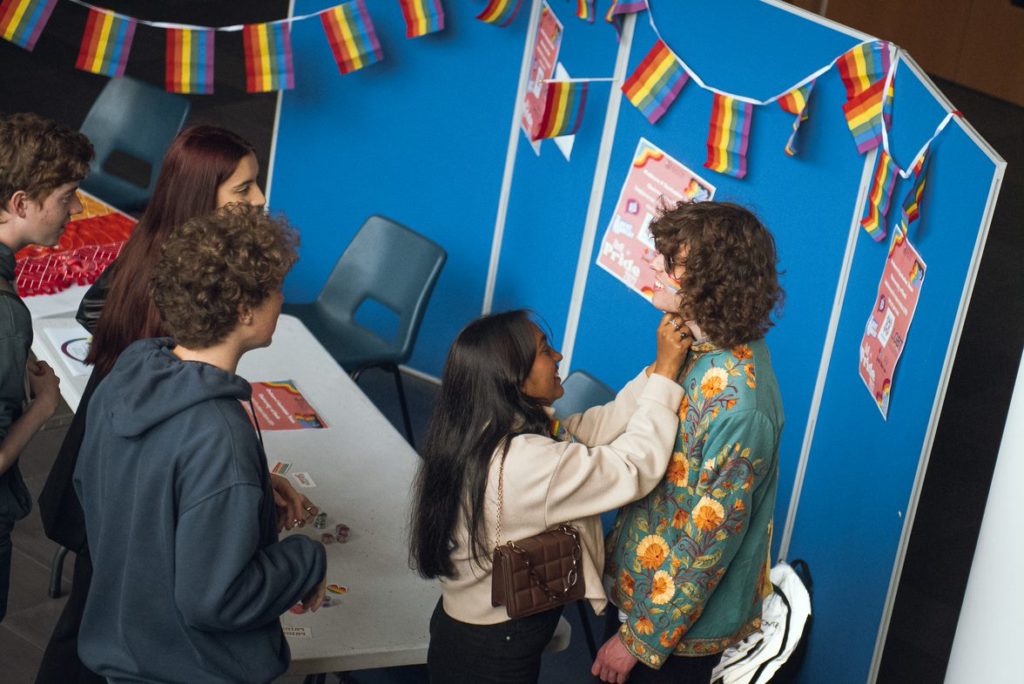 In between enjoyment of the stalls, guests were treated to some fabulous drag performances kicked off by Mother, who gave a stellar opening number on the electric violin! There were also some amazing lip-synching sets from Remy Melee and Zina Fandel, as well as an explosive first-time performance from Dragonfruit! The atmosphere couldn't have been better – we were all on our feet more than once!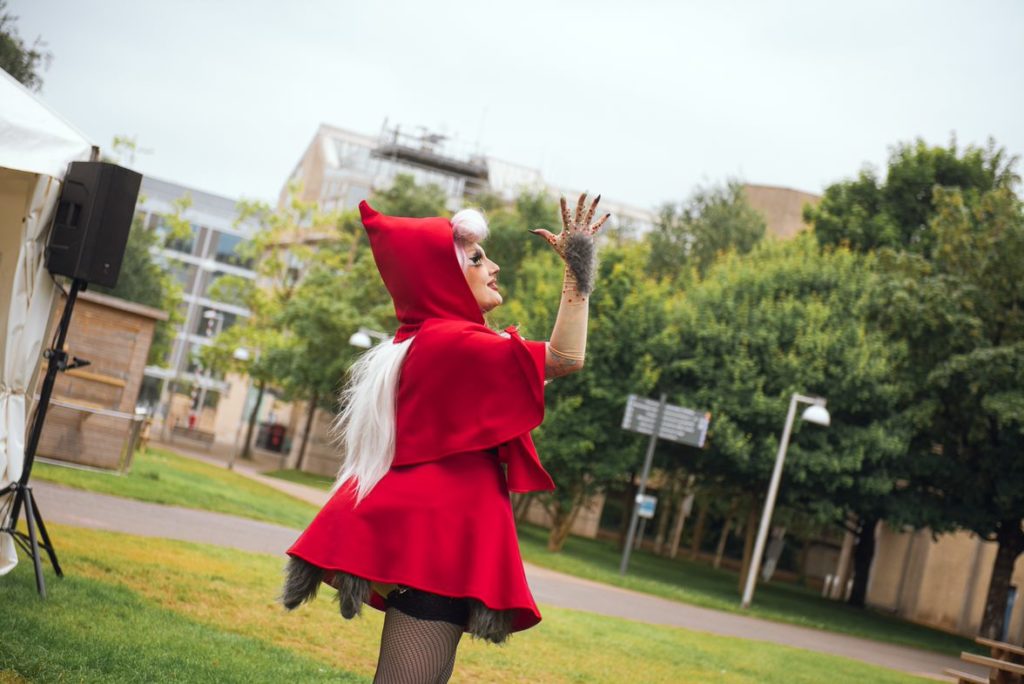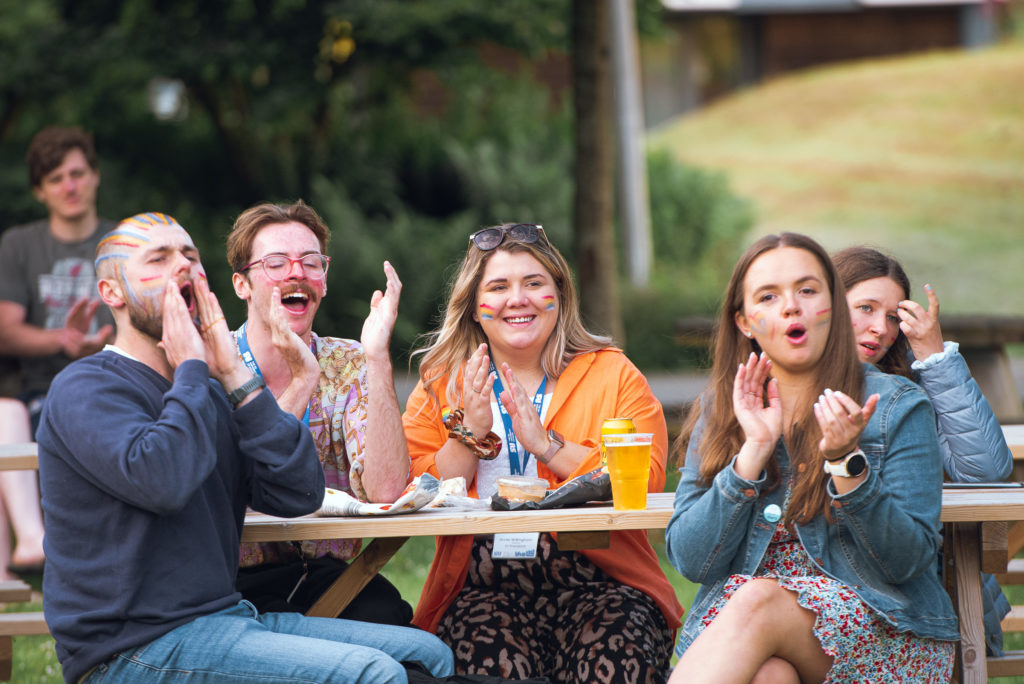 As well as stalls provided by Student Services and Culture & Inclusion, brilliant reps from the Library and local charity SARI (Stand Against Racism and Inequality) also joined in the experience, sharing information about the crucial work they do to combat inequality and the fantastic selection of queer literature available to staff and students.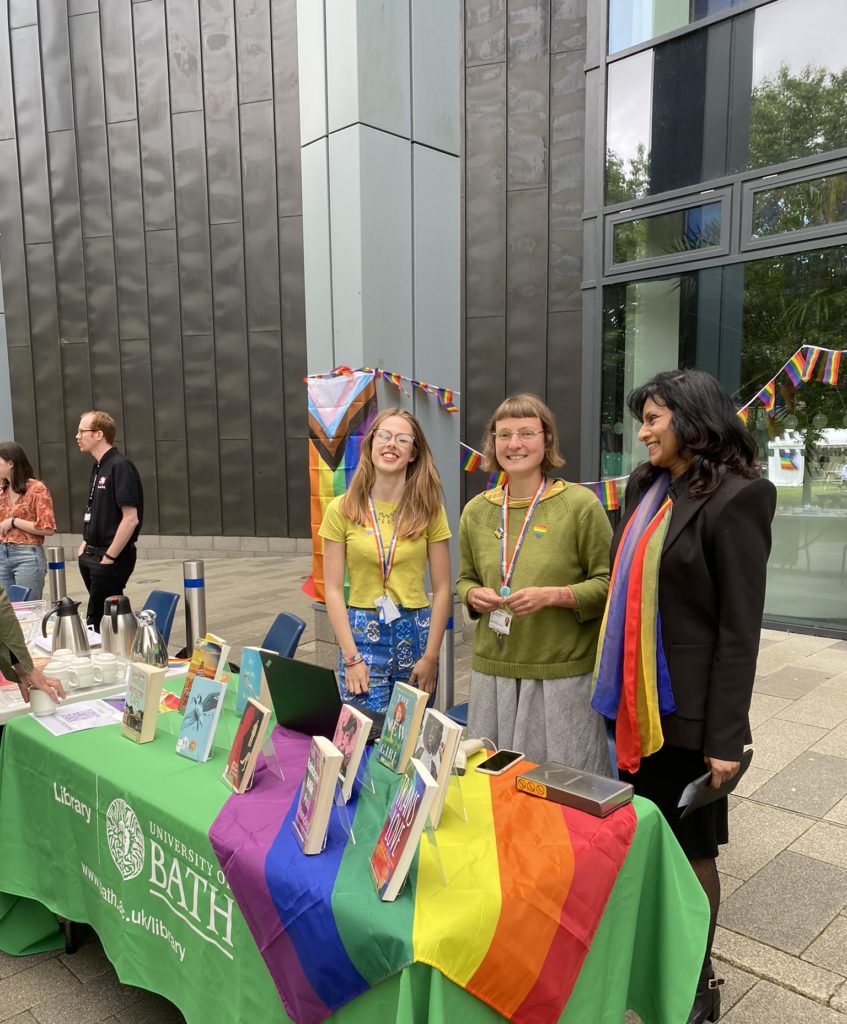 Towards the end of the evening we were also treated to another act from Mother, this time on a traditional Irish bodhrán. The piece was an emotional love letter from one sailor to another, which you could really feel throughout the performance!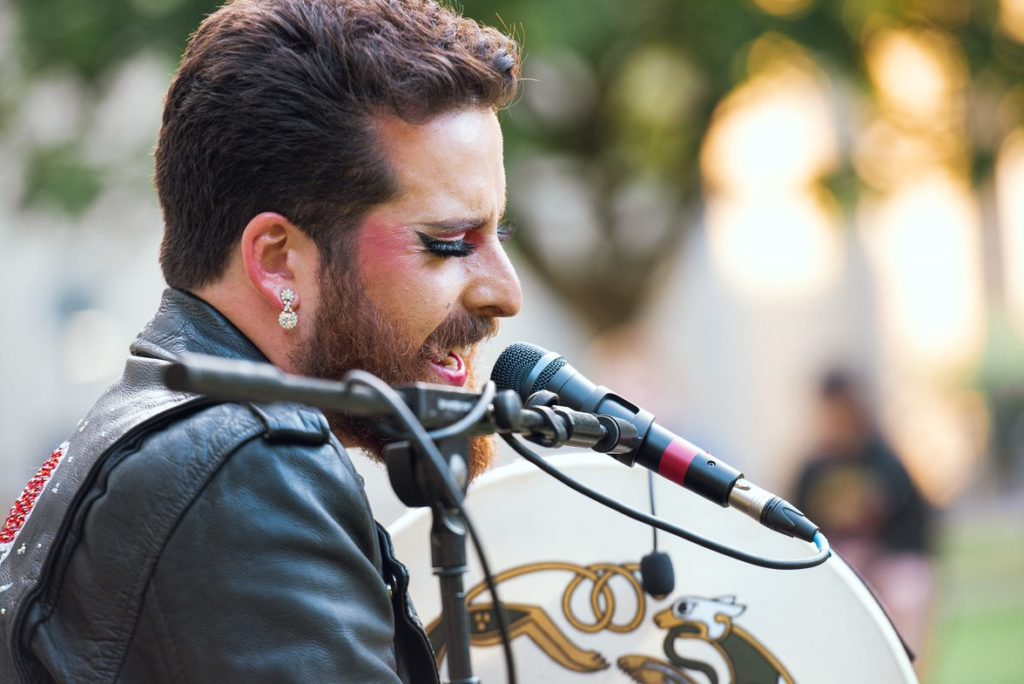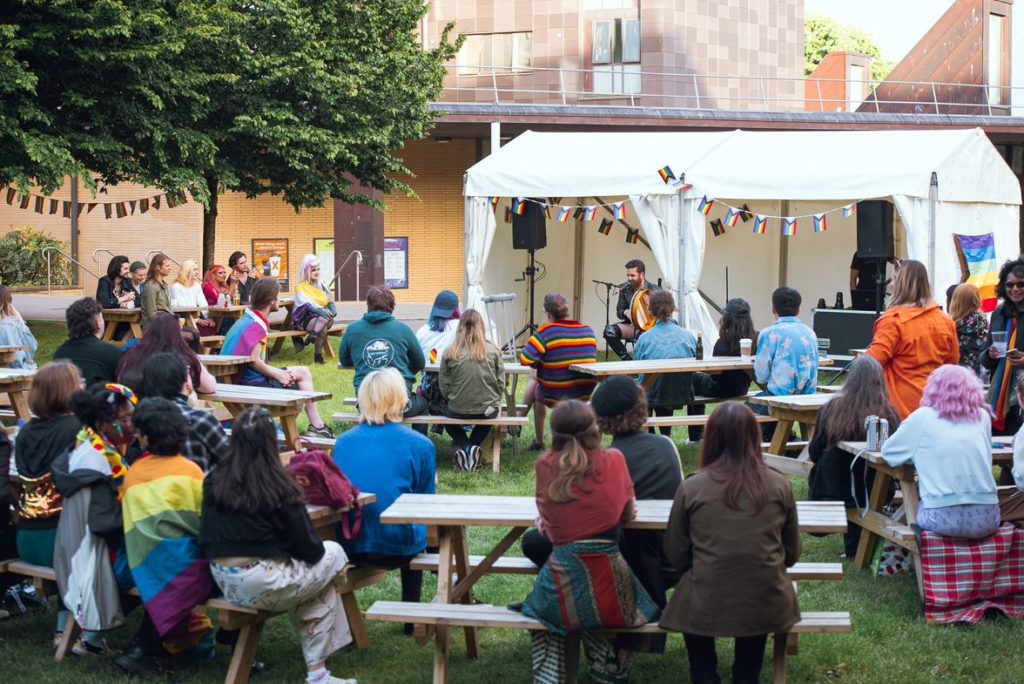 We concluded the celebrations on our feet for a rocking rendition of the Time Warp, which had everybody up and shaking – and not a single person forgot any of the moves! Thank you to everyone who joined us for the festivities – it was a lovely evening! Hopefully next year's Pride – Bath University's third! – will be even more spectacular.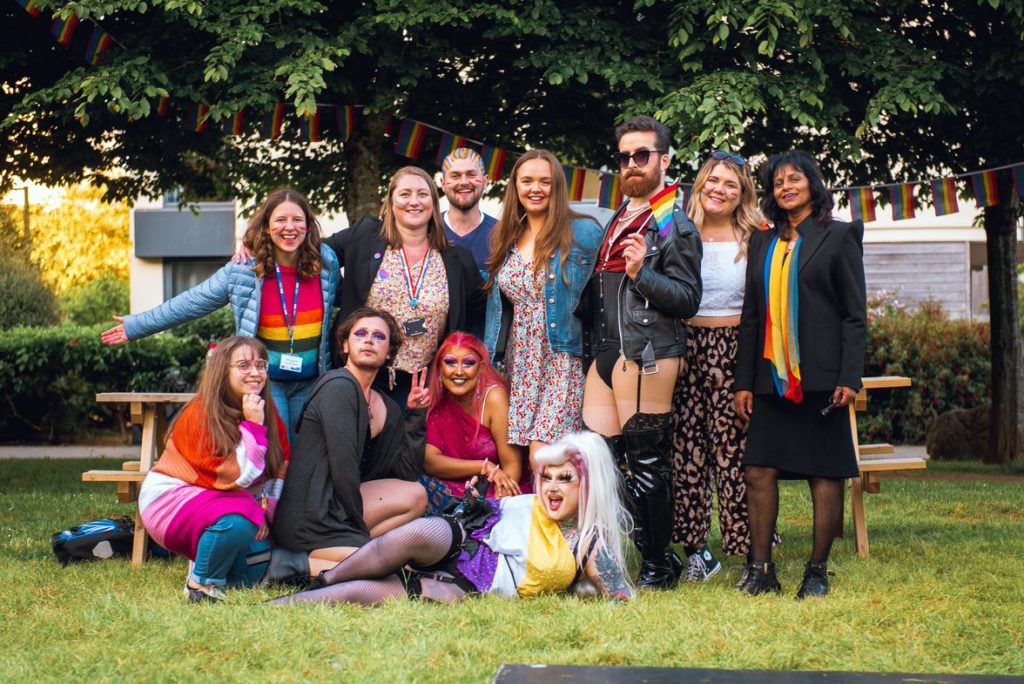 Like last year's Pride, our event this year was photographed. If you'd prefer having your picture removed, please reach out to us and we'll action this immediately.