Last week we welcomed senior colleagues from two of our international strategic partners in Latin America: the National University of Colombia (UNAL) and the University of Campinas (UNICAMP).
National University of Colombia, 4th June
Professor Catalina Arévalo Ferro, the Director of External Affairs, met with representatives from all Faculties and the School of Management. Professor Ferro's visit was aimed at creating more opportunities for UNAL staff to collaborate with Bath and for UNAL students to study at Bath, due to an increasing demand from their students for exchange placements at Bath.
During the meeting we also discussed the opportunities for Bath students to benefit from our partnership with UNAL, including Spanish language courses, internships at UNAL's research centres and summer schools.
University of Campinas, 5th June
Professor Alvaro Crósta, the Vice Rector, and Professor Eleonora C. Albano, Advisor in the International Relations Office, were here to meet with the Academic Skills Centre to discuss a bespoke teacher training course at Bath for UNICAMP academics.
The course will enable UNICAMP academics to improve their English language skills, and will teach them how to pass on their skills to others when they return to Brazil. This is an important skill to have, as a growing number of publications are written in English.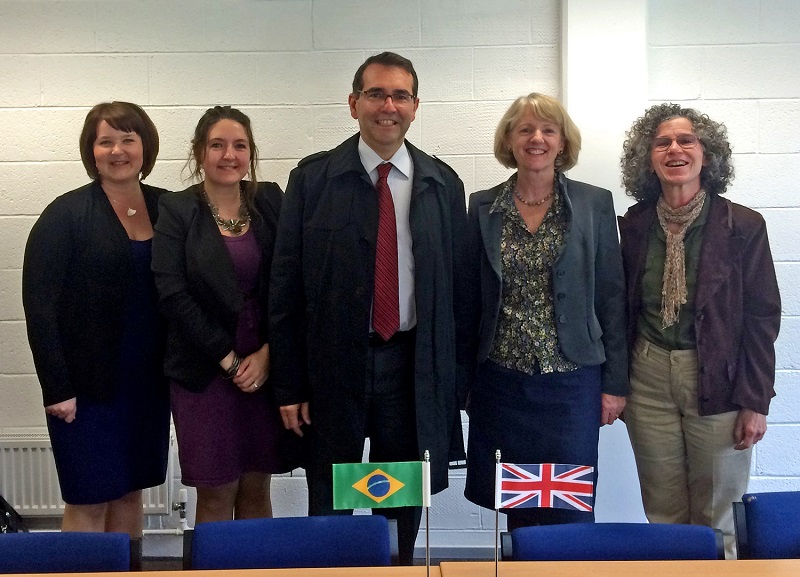 More information about our partnership with UNAL and UNICAMP is available on our wiki page (Bath staff only).