Internationalisation at Bath is a collaborative and interdisciplinary activity, which is embedded and shared across our University community. The recently established Internationalisation Board (IB) enables an integrated approach across academic areas and professional services, and provides a valuable platform for colleagues to share and develop opportunities for international engagement. To help shape and coordinate these efforts further, a new strategic role has also been created at Faculty and School level.
Associate Deans (International), or ADIs, have been appointed in the Faculty of Humanities & Social Sciences, the Faculty of Science and the School of Management. While developing further the internationalisation agenda within their respective Faculty or School, the ADIs will also be working closely with each other, the Pro-Vice Chancellor (International and Doctoral) and senior colleagues in the IB and across the wider University.
We have asked the new ADIs to introduce themselves and share more about their international background, why they are excited to be in this new role and what their early priorities are.
Faculty of Humanities & Social Sciences: Prof. Louise Brown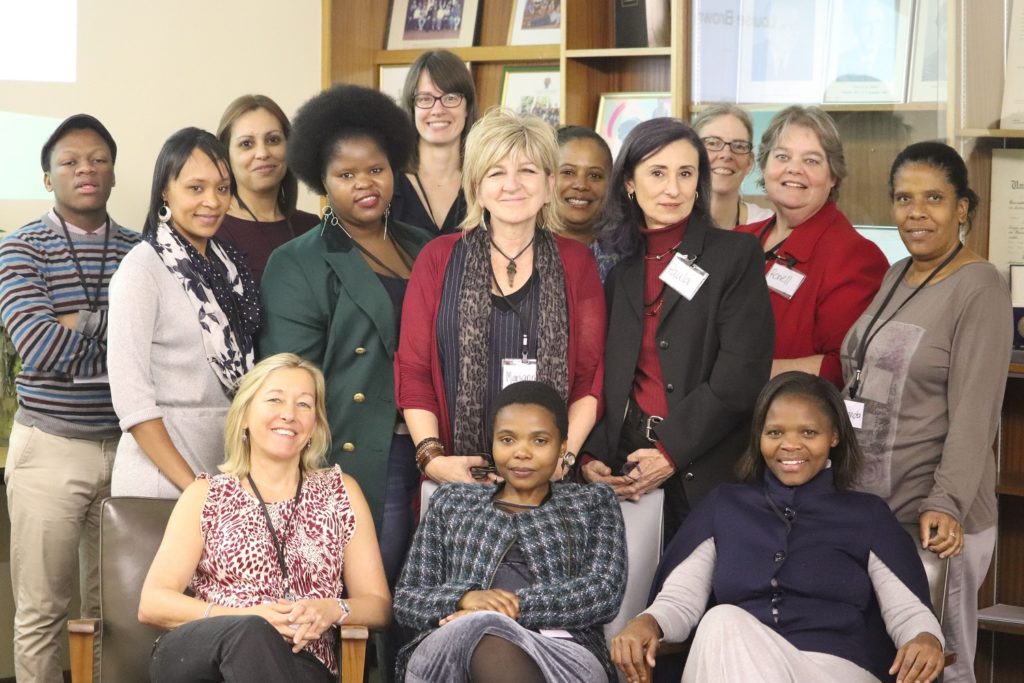 A Professor of International Social Work & Innovation in the Department of Social & Policy Sciences, Louise Brown has successfully built partnerships across a number of world regions. Developing exciting and innovative partnership models for research and teaching, she has led activities including international study tours for our social work undergraduate students, and collaborative training projects for researchers and practitioners in China, South Africa and Brazil. She previously served as Director of Studies for MRes Programmes.
I'm delighted to have been appointed to the new ADI role recently created in my Faculty. Much of my research over the last decade has had an international component as I have been researching how innovative models of practice in social work transfer from one country to another. This topic has led to projects in the US, South America, Africa and Asia. To take the research forward I have developed formal partnerships with Stellenbosch University, University of São Paulo and Sun Yat-sen University in Guangzhou, China. I have found these collaborative arrangements invaluable in supporting the work on the ground that we have been doing around the contextual adaptation of interventions, and to help raise additional research funding.
The ADI role builds upon the work I have done for my home department, Social & Policy Sciences, and broadens it out to the whole of the Faculty. My immediate task is to better understand what international work is currently happening across the Faculty so that we can identify which areas offer further strategic potential for building our international reputation, increasing staff and student mobility, attracting international students to Bath, and improving the experience of our overseas student community. I appreciate the particular challenges of this role in the current context, as we are now facing an uncertain future both for student recruitment and international travel. However, with virtual recruitment fairs and further online courses being developed there is much that can be done from here.
Faculty of Science: Professor Stephen Ward
As Professor in the Department of Pharmacy & Pharmacology, Stephen Ward brings extensive experience in the development of international research networks and collaborations, including in his role as Vice-Chair of the Centre for Therapeutic Innovation, one of the Faculty's flagship research centres. Steve was previously the head of Pharmacy & Pharmacology for six years, during which he led several departmental delegations to develop collaborative teaching and research links in China and Europe.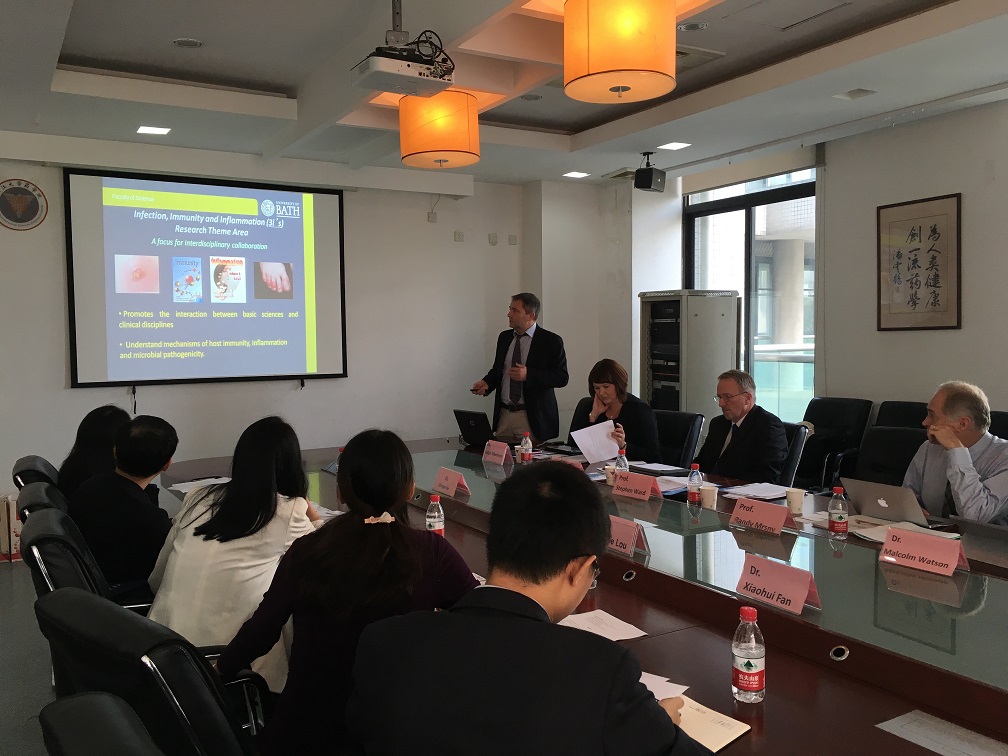 I am very excited to take up this new appointment as ADI in the Faculty of Science. During my research career I have established many international academic and industrial collaborations, especially in the US, Europe and China. I was also fortunate to spend 12 months in Marseille in the mid 1990's working in an INSERM (French National Institute of Health and Medical Research) research unit, where I developed my primary research interests in the "adaptive" immune response. Its key components are now being targeted with antibodies (or immune checkpoint inhibitors) that enhance the body's natural ability to mount an anti-tumour response, which has revolutionised cancer therapies in the past decade. A better understanding of the body's immune response will also be crucial for developing effective therapy for COVID-19, and this, in turn, will undoubtedly rely on solid international collaborations.
The new ADI role allows me to apply and broaden my extensive international experience across the Faculty. My first priority is to analyse the Faculty's existing strengths in research and teaching and map these to new and emerging opportunities in order to build our international reputation in alignment with the University's Internationalisation strategy. The current COVID-19 pandemic throws up many obstacles to travel and traditional approaches to internationalisation. However, it also provides an impetus for innovation and ingenuity! I'm looking forward to rising to this challenge and in so doing, working closely with my colleagues across the University.
School of Management: Dr Pete Nuttall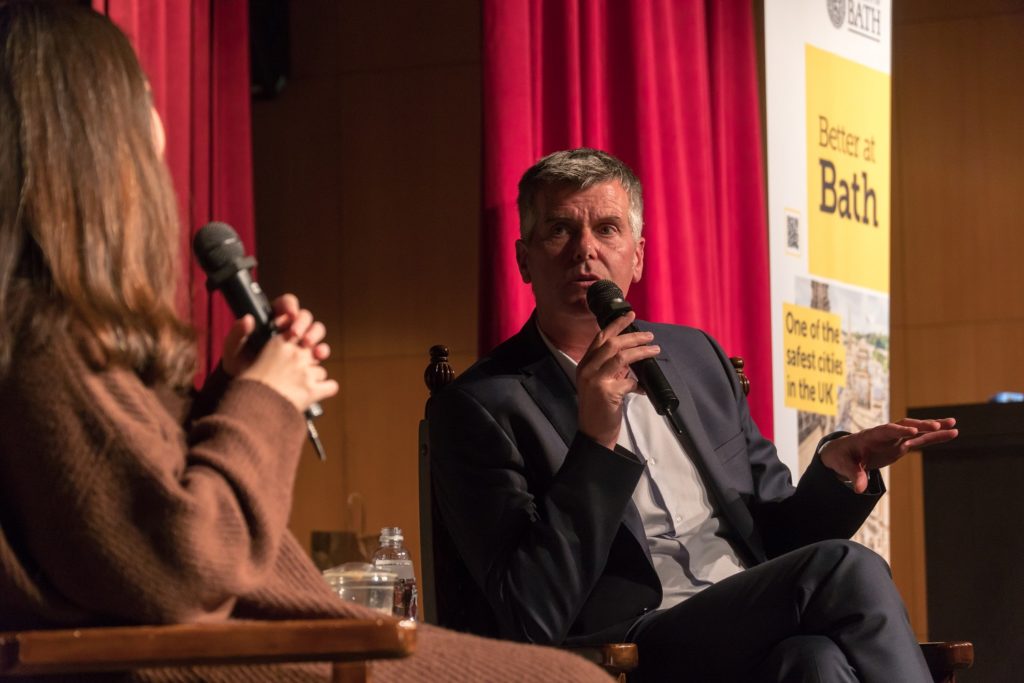 Dr Pete Nuttall is Senior Lecturer in the School of Management. His appointment as ADI follows a number of administrative and management positions, including as Director of Studies (MSc Marketing) and Director of International Relations and Associate Dean (PG Programmes). On secondment, Pete was also head of the IRO in 2017. As a researcher, Pete is interested in the contemporary youth market and how young people communicate and share their identity through the use and consumption of products, brands and cultural rituals. With an international lens on his research, he currently lectures on International and Cross Cultural Marketing Management. Having travelled extensively, he has also spent extended periods of time in the US, Argentina and Kenya.
This new role is particularly exciting as the School of Management enters a fantastic new phase of development and growth and internationalisation will be a crucial factor in delivering our aspirations, both in terms of profile and reputation but also in nurturing new partnerships and engaging with our existing and future advocates. It's exhilarating to be involved in leading these activities during such a transformational and challenging era. An empathetic and decisive response to the current global challenge is our first concern, but early priorities in the role are three fold: with my new ADI colleagues and our Pro-Vice-Chancellor (International & Doctoral), share and integrate internationalisation activity across the institution; harness the multiple levels of international alliances and connections in the School as part of a coherent international strategy; and deliver an effective and persistent contribution to the international rankings and accreditation of the School and University.