The Mobility team at the University of Bath has asked their students to share stories about how the Turing Scheme helped them. Katherine Allsopp, a BSc (hons) student in Politics and International Relations, describes her time in Paris.
As part of my placement year, I successfully secured a five-month internship with EURORDIS - Rare Diseases Europe as an events intern in their Paris office. This was an extremely exciting opportunity as the internship was for a non-governmental organisation advocating for the rare disease community but also gave me the opportunity to live abroad!
So in March of 2022, I moved out to start my placement in Paris! I was lucky enough to meet one of the interns in a call we had with the organisation beforehand and found a beautiful flat in the 17th arrondissement of Paris which was about a forty-five-minute commute on the metro to work.
Although I was nervous at starting in a new organisation, I got to be part of some amazing events and met some inspirational people at the forefront of their field such as Members of the European Parliament and people from the World Health Organisation and the European Union. I was also lucky enough to attend the all-staff seminar trip held in Lisbon and got to explore the beautiful city whilst meeting all the organisation's employees. Moreover, the workforce was very international which meant there were many opportunities for language practice and most people travelled very frequently so I learned a lot about the world! It was a very social workplace thanks to the other interns, and it was easy to make friends with whom to explore the city and have a chat over lunch.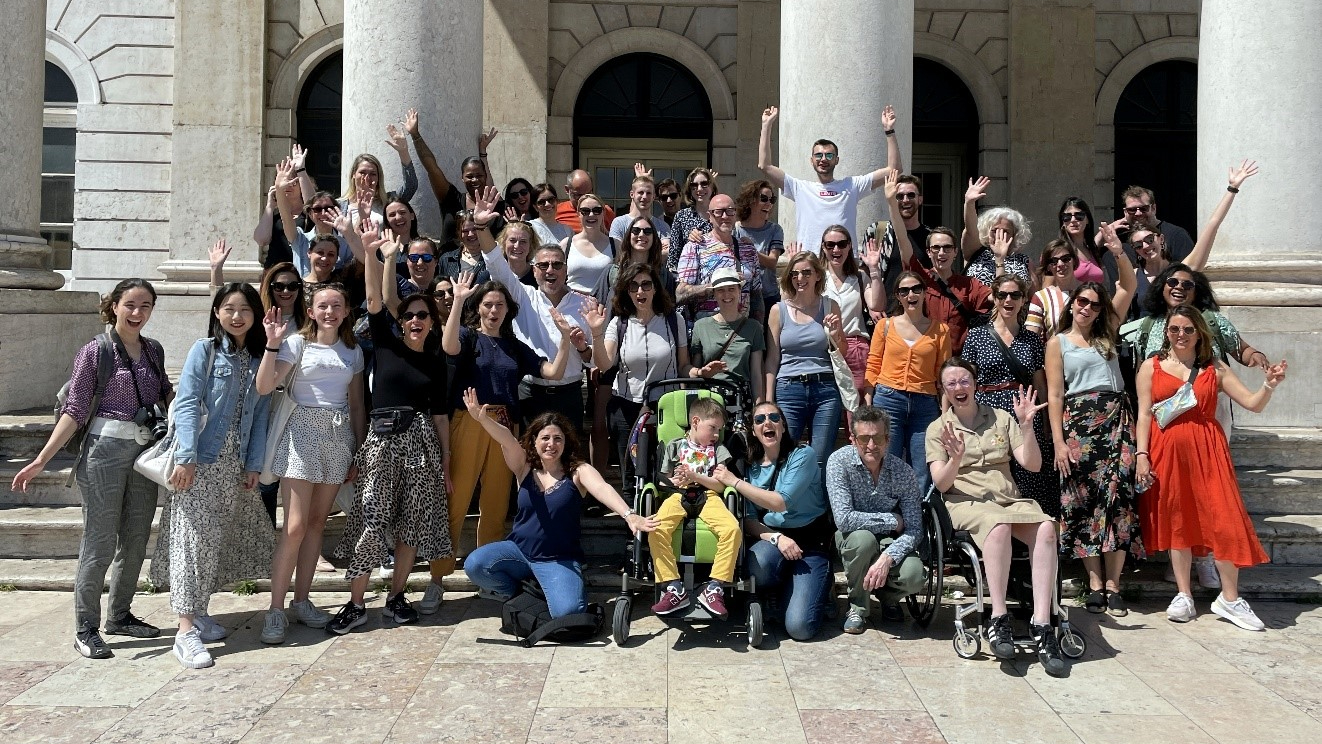 Despite not knowing anyone who lived in Paris there is a big student community out there. Being in the Erasmus group chat meant I could attend events they organised and soon met many other students living abroad and made a great group of friends! Having friends who had lived there for a few years meant they could show you hidden gems of the city and it was very helpful to have language practice.
It was also lovely that some of the friends I made study at other UK universities (including Bath!) which means I can easily keep in touch and with some still living out there it is a reason to return to Paris!
Paris was a very expensive city to live in and as my organisation was a not-for-profit, we only got paid a stipend that covered some of the transport costs and supplemented our food vouchers. Therefore, securing Turing Scheme funding was essential for me to afford moving out there.
I would really recommend a placement abroad or study abroad to anyone thinking about it as Turing funding can make these experiences a reality.
Katherine Allsopp