Once in a blue moon, on a mundane weekday morning before lectures, you might stumble upon an email. At that moment, if you choose to believe in yourself for 10 minutes, you may find yourself applying and getting selected for the UKSAEI Hackathon to represent the University of Bath – all the way in Singapore. An adventure of a lifetime lay ahead of me at this moment.
This is Bhavya Mathur, a student of University of Bath School of Management. I am pursuing my MSc in Sustainability and Management and had the wonderful opportunity to represent the university at the UKSAEI Symposium in Singapore!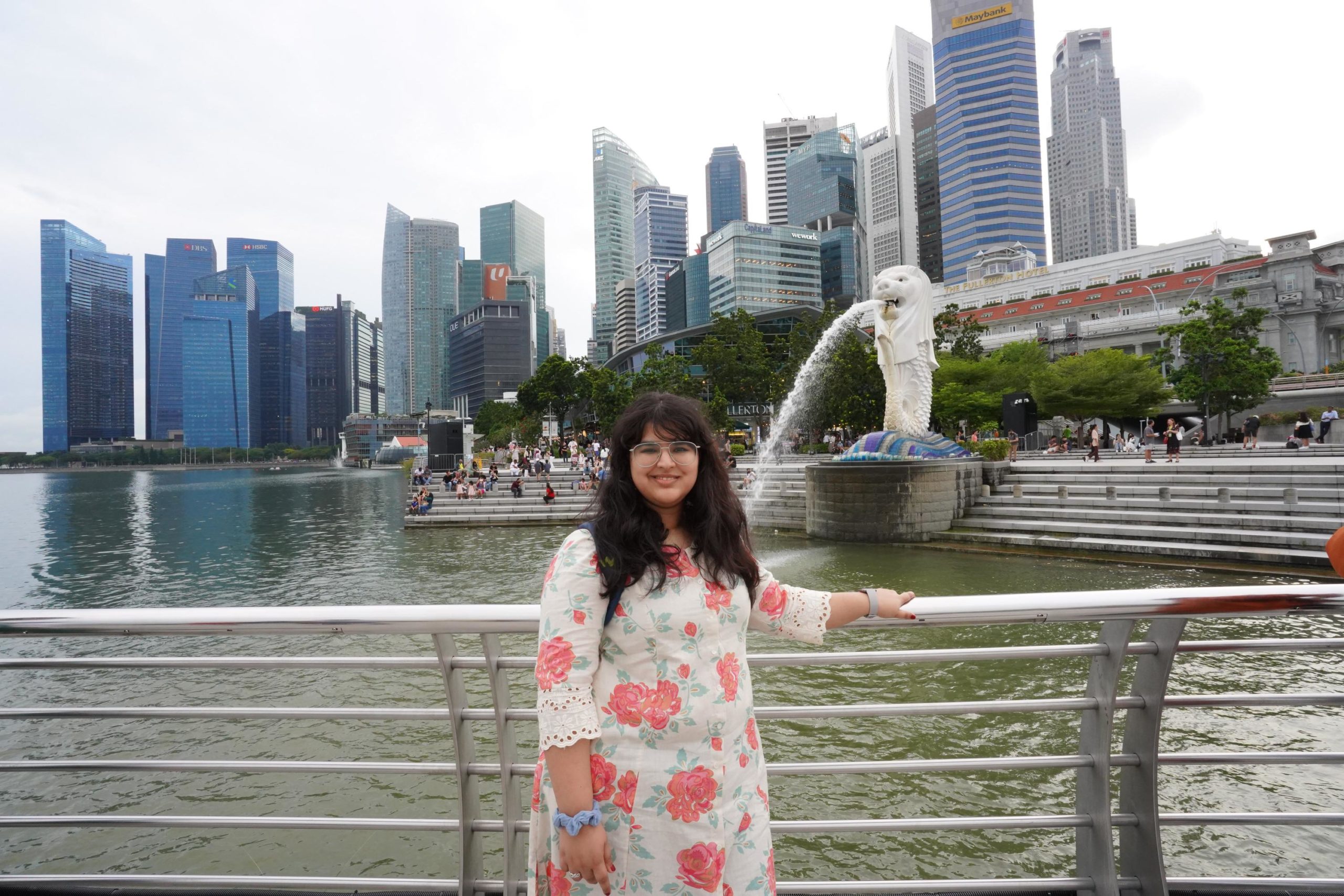 The UK Singapore Alliance for Entrepreneurship and Innovation Student Hackathon 2022 encouraged young minds from both the United Kingdom and Singapore to come together from various disciplines. The 5-day intensive event in the beautiful island country of Singapore focused on mentoring and propelling the participants into creating innovative solutions to problems based on the UN Sustainable Development Goals, while foregoing borders and merging cultures.
I wasn't too sure of what to expect. This seemed too surreal an opportunity to begin with. The university sponsored the trip, and I was guided throughout the process. The International Relations Office, especially Jessica Carwardine, was with me throughout the course of this project. At that point, their team had already been working on the Hackathon arrangements and planning for over six months. Over tens of thousands of applications were evaluated from 19 universities in the UK and Singapore, narrowing the field to 30 lucky students.
Our week began with a beautiful welcome event hosted by the British High Commissioner to Singapore, Kara Owen at Eden Hall. It was one of the many chances we got to bond and network with budding entrepreneurs and experts in fields of science, business, technology, and more. The reception was followed by the inaugural sessions at the Singapore Management University. We also had a tour of the beautiful campus and an insightful session about the world of ESG consulting by Cherine Fok from KPMG Singapore. Additionally we got to visit the SAP Experience Centre and personally talk to aficionados on Experience Curation, RISE adoption and Global Citizenship.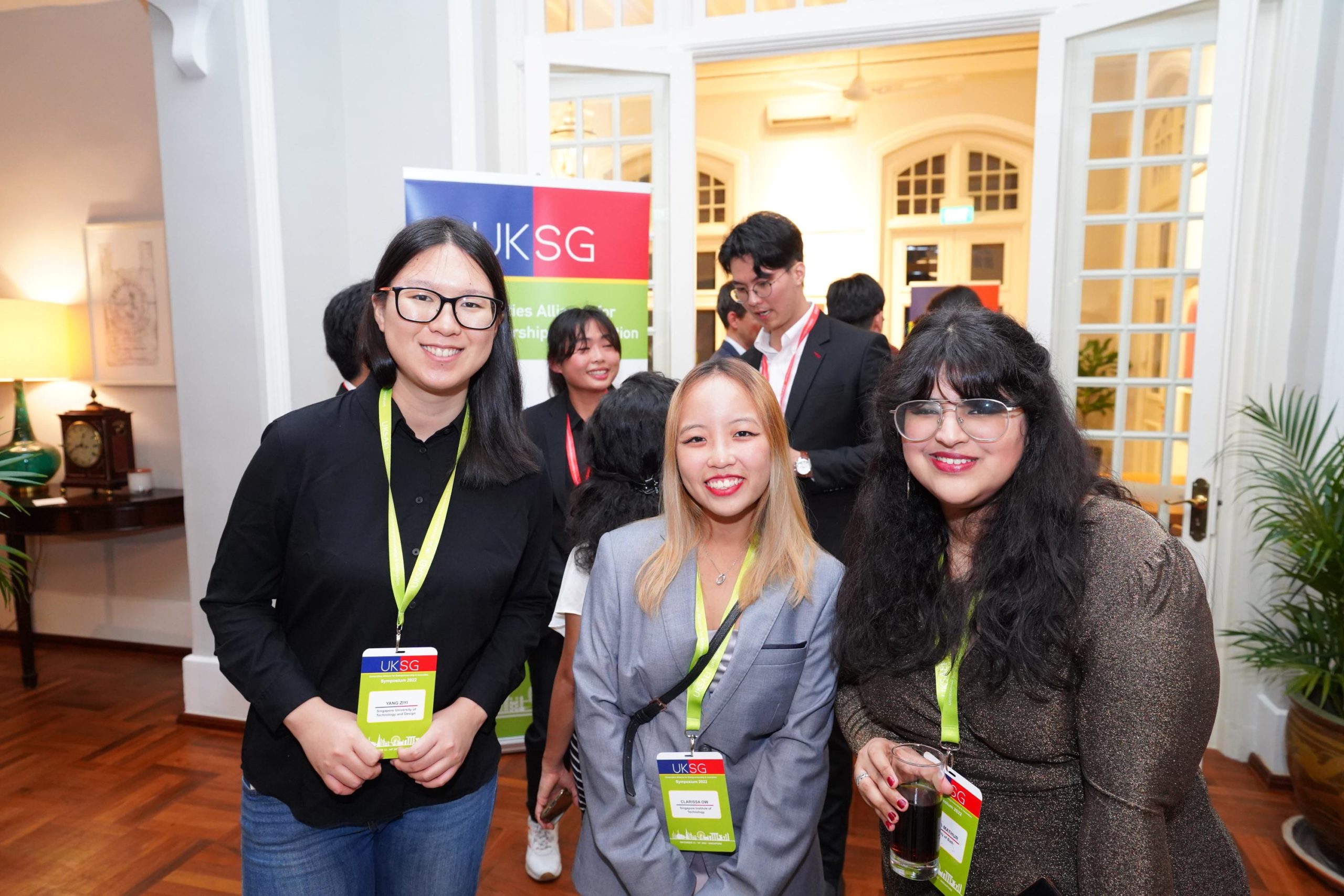 The next few days were filled with more such sessions as well as brainstorming and solution development for the problem statements provided by industry partners that included SAP SE; Yakult; Lucy; and Nutritious Farms. Each industry partner also provided us with problem statements based on the UN Sustainable Development Goals.
Upon selecting our problem statements, it was down to us to build a plan beyond an idea. Building a business is no child's play. The next day, we were guided by our experts on cost structures, marketing and being "pitch perfect". To help us with the same, the UKSAEI team scheduled seminars on building lean canvas models, ideating marketing opportunities, identifying revenue streams and monetizing our ideas. This was followed by a tour of Block 71, an innovation hub started by the prestigious National University of Singapore, where we felt further inspired by the myriad of innovations that have come to life at the hub through collaboration and partnerships. We hoped to someday work on such innovations that could come to life and benefit society.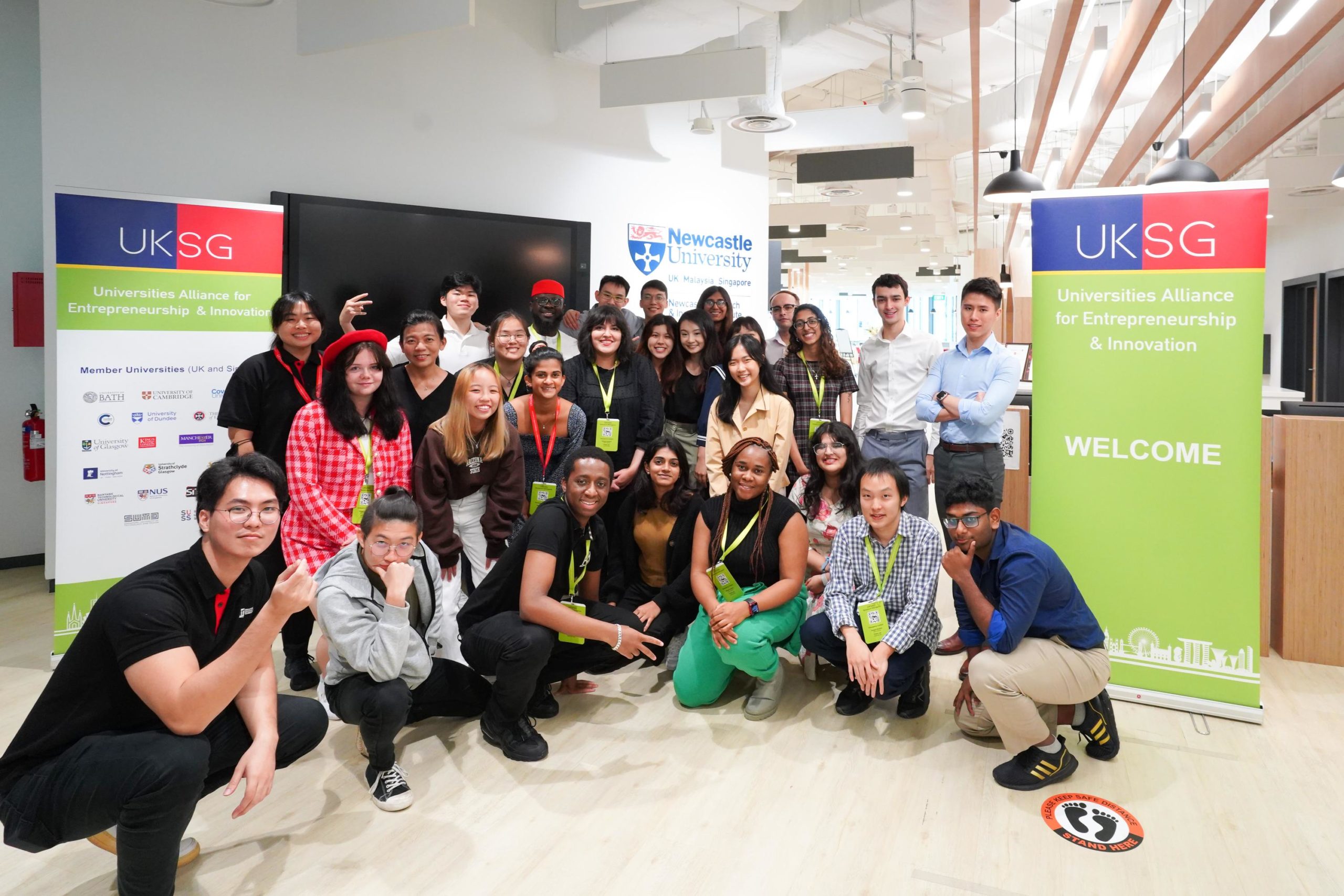 As the clock ticked, the pressure was rising – with some final sessions from our mentors and pitch day in less than 24 hours. The day before the finale was full of energy and excitement, as all the teams got the chance to receive individual feedback from professionals in fields of various business, civil services, and education. Each team went around from table to table, pitching their solution to mentors from various lines of business, to further improve our presentations as well as use their experience and expertise to make our solutions more viable for the real world. Among the experts were Michael Yap of Coventry University, and Peter Nuttall from the University of Bath who gave us valuable feedback on real-life perceptions of the business model we were building for our idea.
Our night ended with a beautiful gala dinner at Grand Shanghai Restaurant with some traditional seafood from Singapore, the night was full of admiration for the event, the people we met and the effort that went into making the Hackathon a reality.
The final day was filled with intense excitement and anxieties as everyone's hard work was put to test. The judges left no leaf unturned to check the viability of a solution provided. It was surely a tough decision, with each idea as brilliant and innovative as the next one. I am happy to say that our team came in 3rd place! To have earned a spot in the glorious company of the 1st and 2nd winning teams was something we feel very proud of!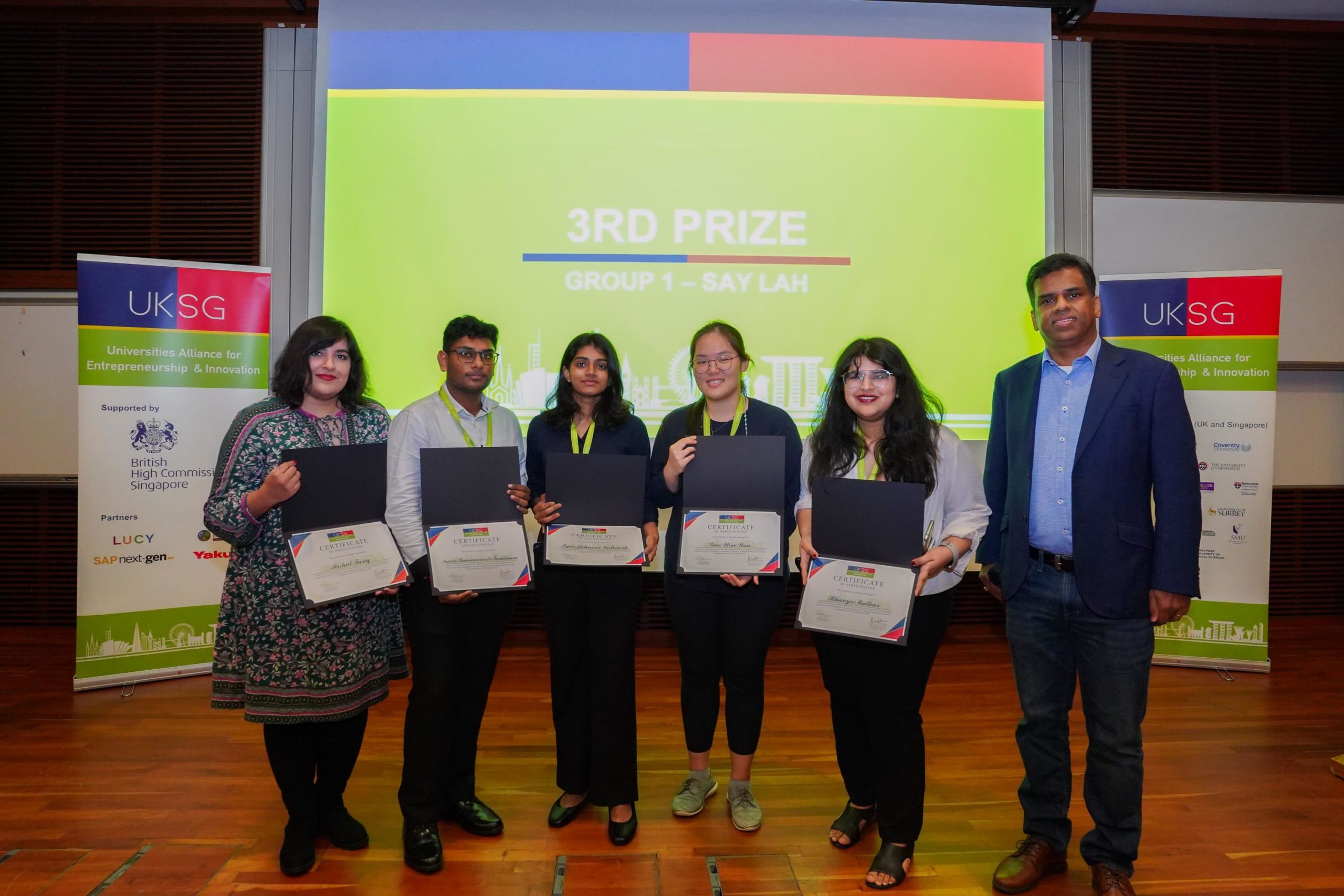 During this experience, I made new friends and gained confidence, going from a person who was once scared to sit alone in cafes to someone who travelled across the continents on her own. This would not have been possible had it not been for the University of Bath, the School of Management, the Bath International Relations team, Peter Nuttall, and Jessica Carwardine. I have nothing but gratitude for the UKSAEI Symposium and all the universities and corporations that came together to make this event a reality.
I know people often say this about travelling to new places, but this experience really brought a change in me that was quite hard to fathom. With the confidence, the ambition, and the overwhelming feeling of being supported and cheered on, I feel more ready and motivated to take on the future.
In conclusion, I hope you take chances and learn to believe in yourself, even if it's just for a short moment in time – because it could bring you an opportunity like this one that will not only open doors but also give you a new sense of hope for the future.
Bhavya Mathur