Happy Transgender Day of Visibility!  This amazing annual event is in place to celebrate and raise positive awareness of trans people across the world and we are entering the 11th year of celebrations!
So, whether you're trans, non-binary, within the binary, or plain and simple looking to learn more about the trans community, read on…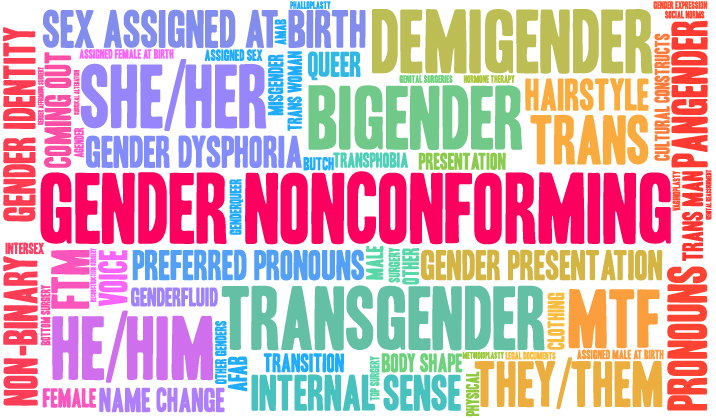 What is transgender?
To quote myself, from Being A Trans Ally:
Transgender, or trans, is a term used for people whose gender identity or expression is different from their assigned sex at birth.  For example, a person who was born male and raised male may identify and/or express themselves as female.
Trans is actually an umbrella term often used to include people who identify outside the gender binary of male and female, such as a person who is non-binary or genderqueer, including bigender, pangender, genderfluid, or agender.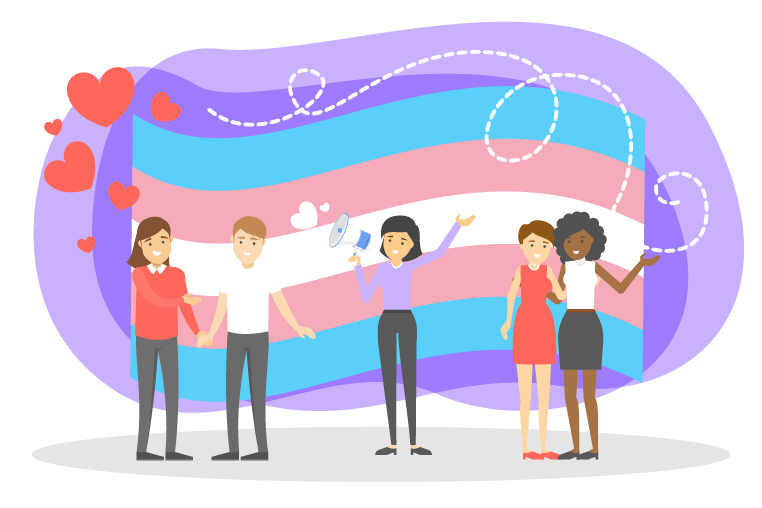 Why do trans people need a day of visibility?
The number of trans people isn't exactly known but it is estimated that there are around 200,000-500,000 trans people in the UK alone; and to those who completed the recent census we may actually have a more concrete idea of this soon.
Unfortunately, trans people are incredibly misunderstood and the world does not look too kindly towards what it does not understand.
The representation of trans people in media is very little and therefore ads to the lack of awareness and information.  And when it comes to the workplace, the numbers don't make it any easier.
In 2018, Crossland Solicitors found that there is strong prejudice by UK employers against transgendered people.  Here are the numbers:
1 in 3 employers admitted they are unlikely to hire a transgendered person.
43% unsure if they would recruit a transgendered person.
Across different sectors, the report discovered what percentage were unlikely to hire a transgendered person:

Retail, 47%
IT, 45%
Leisure and hospitality, 35%
Manufacturing, 34%

Financial services are more open to employ a trans persons but still only 1/3 are agreeable to the idea, along with the legal sector (33%) and construction and engineering sector (25%).
Overall, just 3% of 1,000 employers polled for this research across all the industries have an equal opportunities policy that openly welcomes people to apply for these jobs, and a third of that would hire.
So today is a day to encourage everyone to be their most authentic self and to try and throw away the restraints that inhibit so many people from doing so.  The day is also a great time to throw away ignorance and intolerance and take in new learning and opportunities for social development!

What is the University of Bath doing to support trans staff and students?
The University of Bath are currently working on a Gender Identity Policy for staff and students and to ensure their rights and wellbeing are protected while here, but this will take time as it must be right.
The first drafts have already been doing the rounds with key senior figures.  I've had a sneak peek at them, and they look amazing!  I can't wait for the policy to be launched.
That said, we do have safeguarding measures in place and the HR team are ready to support anyone who has any questions or concerns about their wellbeing and employment as a trans person, so do not hesitate to contact them for guidance and support.
But until the official policy is in place, we need to ensure our trans community at Bath are safe, valued and empowered with a sense of belonging.
What can I do?
There are a number of things that we can do that are so small, so simple, and yet have such a massive impact:
Add your pronouns to your email signature

g. Jimmy Brightwell (he/him).
Check out why pronouns matter to better understand the significance of this.

Be confident in asking questions

Nothing personal. A person's anatomy and sexuality and the way they present themselves is none of your business.  What you are encouraged to ask include 'what are your pronouns, how can I support you, are you OK, you can talk to me'.  Sometimes, we forget the simplest hand of support can have the biggest impact.

Approach Kaleidoscope for advice, information and signposting on how best to support the trans community and what best practice is. The Gender Identity Rep is more than happy to have open conversations what you; even those ones you're too afraid to ask for fear of chastisement.  Questions get answers.
Utilise the Library services and Google for more information. There is a wealth of knowledge out there and it's highly accessible.
Take part in the Safe Zone Project which has a number of resources and guidance to empower you to be a true trans ally. And when you complete that, send your confirmation to staff-lgbt@bath.ac.uk and you'll get a nifty* little badge for your email signature.
Challenge transphobia behaviour, attitudes and language
Checkout the Being A Trans Ally document which has bitesized information on, as it says, being a trans ally.
And of course, just be a decent human being. Kindness is everything and with more kindness and respect in the world, we can become more tolerant and supportive of others.

Everyone wants to belong and that is key for Bath.  We are a rich and diverse community and that includes transgender people.  So, let's celebrate this day to make sure our trans staff and students, and the wider community, and together we can make sure everyone feels welcome and valued.
* Nobody uses nifty anymore and I think we should.