Today I had the pleasure of hearing Professor Christof Backhaus speak about a project he has undertaken, studying 2014 REF Impact Case Studies to develop an understanding of what characteristics the best all had in common.
In the 2021 REF assessment the relative weighting of impact is due to increase from 16% to 25%, making it ever more important for institutions to submit strong impact case studies.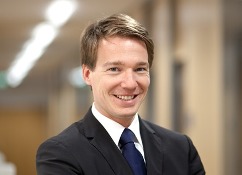 Backhaus, Professor and Chair in Marketing at Aston Business School, focused his study on the Business and Management Studies REF unit, in which there was a total of 432 Impact Case Studies in 2014. Of these, 95 from 25 institutions were rated 3* or 4*.
Prof Backhaus developed a set of criteria and then coded each of the 95 high quality case studies against this. These criteria included factors such as the stakeholders engaged in research (i.e. were they high profile, how many were there?), the characteristics of the researchers (i.e. were they a team, was the team multidisciplinary?), the quality of the underlying research (i.e. number of references, number of citations, grants, KTPS), details of the impact (i.e. quotes, objective evidence), and sources to corroborate impact (i.e. written supporting statements).
The study found that of the 95 impact case studies rated 3* and 4*:
71 had political or government beneficiaries
44 had industry beneficiaries
72 had what were classed as 'high profile' beneficiaries
84 took a team based approach, but only 27 worked across different universities and 11 had interdisciplinary collaborations
Length of employment at the submitting institution was typically more than 5 years
81 of the case studies used quotes to evidence impact, 25 used citations, 25 used awards, 55 used objective evidence (a change in metrics)
34 of the case studies references a tool or programme that was created to disseminate research findings
It was pointed out during discussion after Prof Backhaus' talk that these attributes might be very different for other units of assessment, and that it would be interesting to see a comparison. However, for the School of Management this gives a useful insight ahead of selecting REF2020 case studies, and for other disciplines it might help those structuring their impact case studies to think about features they may wish to pull out and highlight.
You can read an article by Professor Backhaus on Impact and REF here.