As part of the ongoing campaign to prevent sexual harassment, the SU bar staff have undergone training from the Good Night Out campaign.
This involved learning what harassment looks like, who can experience harassment, and what to do if someone reports harassment to them.
There are posters going up around the Plug + Tub to explain to students that if they feel uncomfortable, they can talk to a member of staff who will help.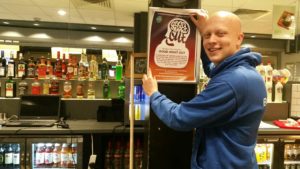 Speak out against sexual harassment. #NeverOK