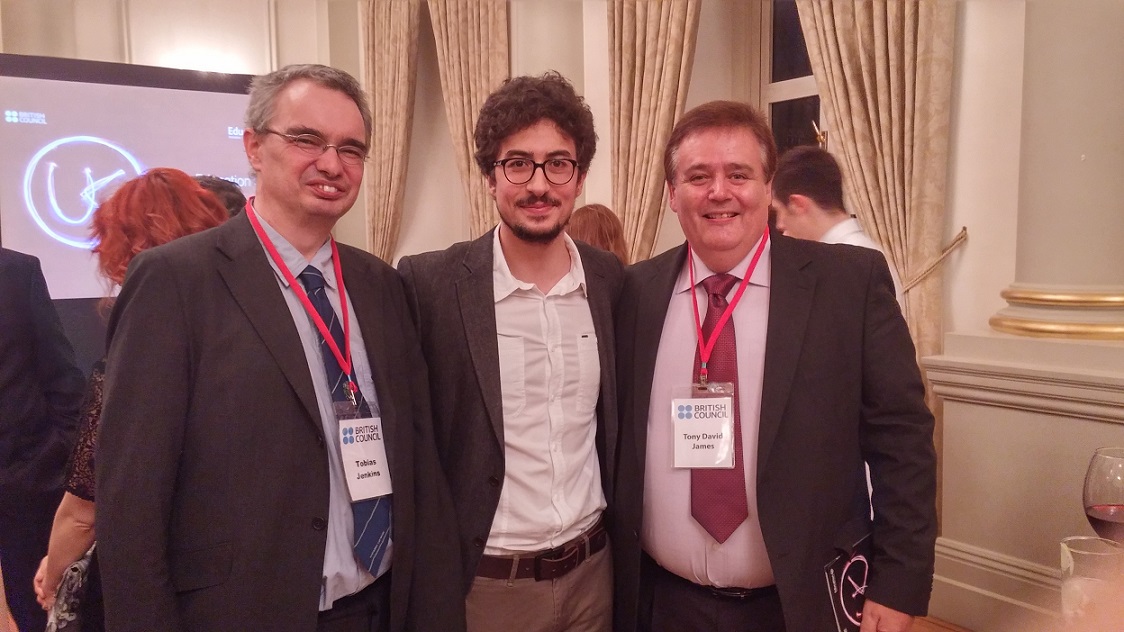 Dr Toby Jenkins and Professor Tony James have just returned from a whirlwind tour of Turkey, where they attended a Medical Biotechnology Workshop at at the TUSSIDE Conference Hall, TÜBİTAK Gebze Campus from 17-18 February 2016.
The workshop is part of the UK-Turkey year of Science and Innovation sponsored by the UK Science and Innovation Network and the British Council. The aim of the workshop was to build networks with the aim of applying for both Newton-Katip Celebi and Horizon 2020 funding.
Tony writes:
During our visit we attended the prestigious British Council International Alumni Awards Ceremony in Istanbul at the British Consulate. We had the pleasure to meet Erdem Aydin, a PoLIS alumnus and reporter on the International News Desk at CNN Turk, who was a finalist for the 'Professional Achievement' category.
Erdem was exceptionally positive about his time in Bath and grateful for the excellent support he received during his for his time in Bath. Toby - a keen cyclist - was happy to hear that one thing Erdem particularly missed from Bath was the cycle ride to the University. The traffic in Istanbul currently prevents him from cycling.
When we bumped into him he was busy getting updates about the then-breaking news about the Ankara bombing. He is a true professional reporter, more concerned about the news than worrying about the award ceremony.
While Erdem did not win the category, he is an exceptional alumnus who will continue to spread the good word about Bath as he excels in his journalistic career.