I have been accompanying the Vice-Chancellor on a tour of Dubai, Hong Kong and Singapore to celebrate our 50th anniversary year with alumni. And bumping into an international rugby star along the way...
Saturday 2 April - The tour begins
We spend a lot of time celebrating how international a university we are, and I'm often heard citing how great it is that we have 100,000 alumni in more than 150 countries, but as I looked at my schedule before leaving the house this Saturday morning, I did sort of wonder - 15,000 miles in five days!
The Vice-Chancellor and I are going to celebrate the University's 50th anniversary, with alumni events in Dubai, Hong Kong and Singapore, accompanied by a tag team of Events colleagues: Sarah in Dubai, and Laura in Hong Kong and Singapore - a big 'thank you' for all their help. Record crowds are expected in each venue.
Here's hoping for no delays, and luggage that stays with us all week - oh, and - channeling a previous correspondent - some decent coffee.
Saturday 2 April - Arrival in Dubai
A warm welcome was bound to await us as we arrived into Dubai at midnight, but I confess I was impressed with this set up in the hotel room - and it was edible too!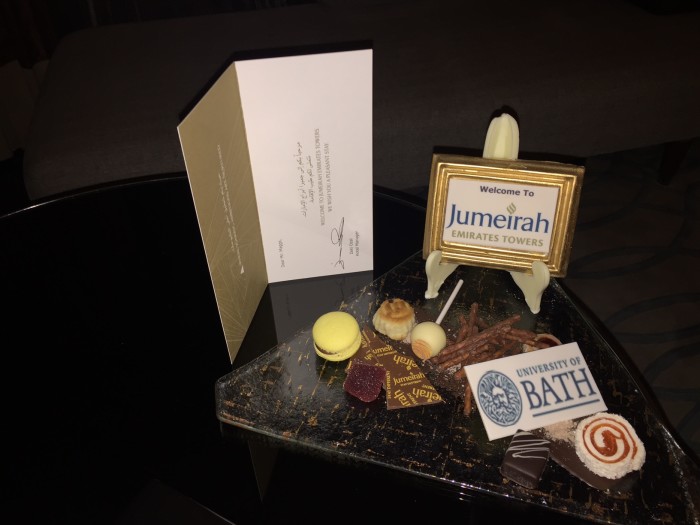 As for the Bath duck, was that genius irony, or does everyone get one? It's almost as though they have got their hands on our 50th memorabilia plans...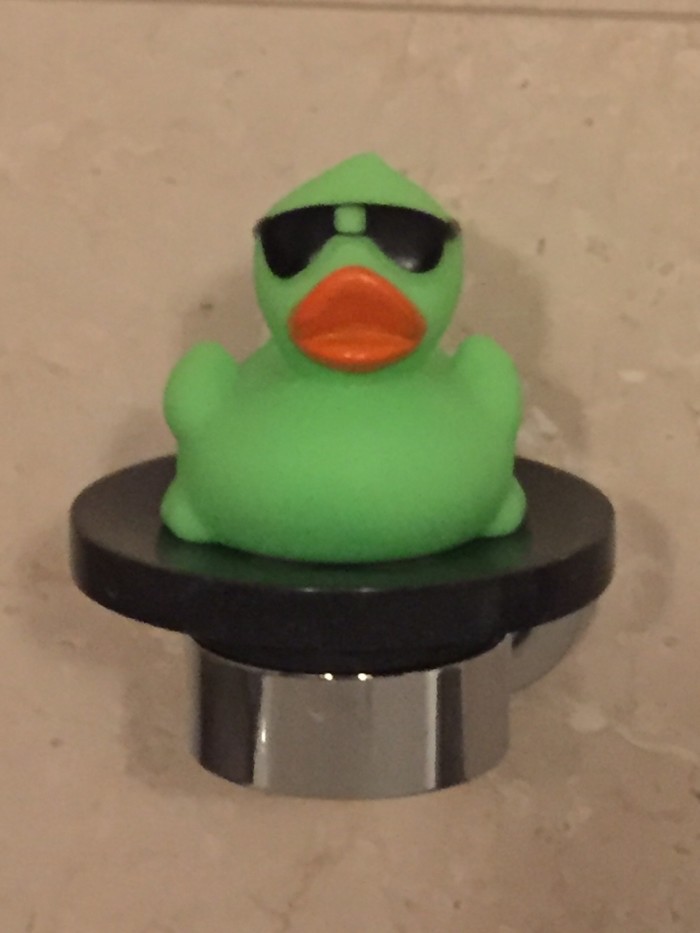 Saturday 2 April - Dubai event
One down, two to go. That went really well. A great spread of ages among the graduates, some locals, some expats, a warmly received speech from the Vice-Chancellor (and the technology worked - unlike during my rehearsal...) and we also launched our new Alumni Network here in UAE.
You can see more pictures of the event on our Flickr page.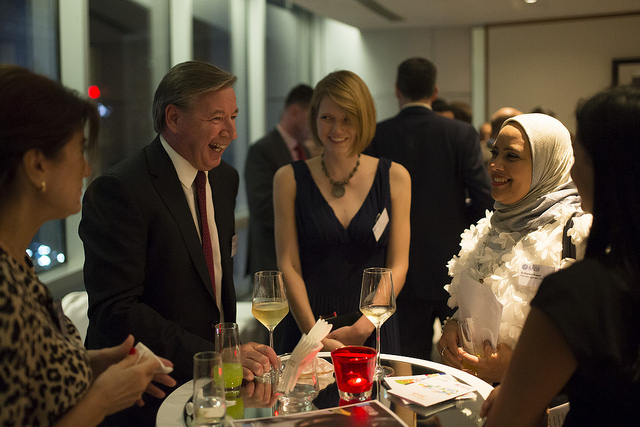 Monday 4 April - Celebrity spot
Sean Fitzpatrick, All Blacks legend, on the same plane. He's going to the Hong Kong Sevens; we're not. We shall be in Singapore by then.
As you might imagine, he was absolutely fascinated to hear how it's the Economics & Politics degree from Bath in 2003 that makes Steve Borthwick such an expert when it comes to cracking opposition line out codes. As a proud Scotsman it was difficult for me to wax lyrical about England's Rugby Union success in the 6 Nations, but a Bath graduate is a Bath graduate, and I'll take the opportunity to celebrate their achievements whenever and wherever (even at 39,000 feet above Chittagong if necessary).
Should have asked him what he thought about Luke Charteris (BSc Sport & Exercise Science 2005) touring New Zealand with the Lions next summer.
Neutral territory, the British & Irish Lions - not for "Fitzy" though!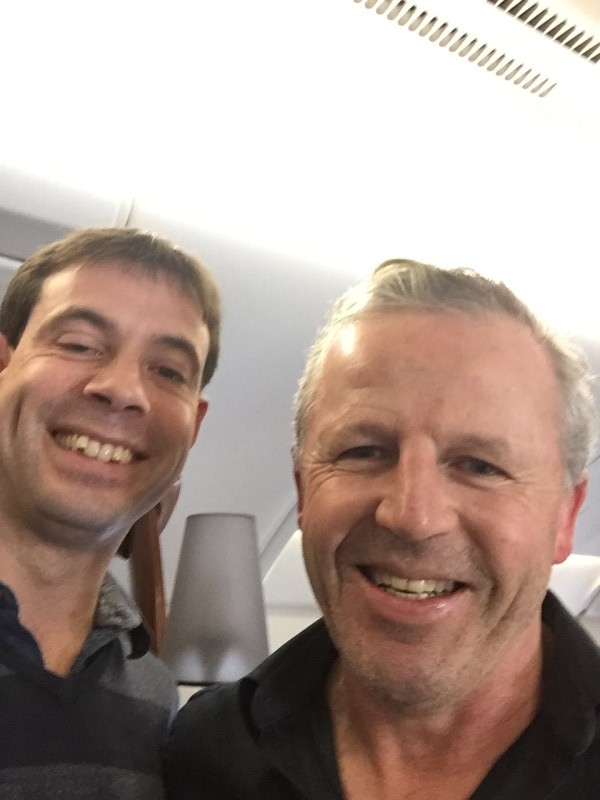 Tuesday 5 April - Arrival in Hong Kong
Got to the hotel in Tsim Sha Tsui a little before 11pm, a decent flight from Dubai. I can now understand why people have been telling me it's a good idea to break the long trip to the Far East with a stopover in the middle.
A great meeting with Dr Betty Chan (Honorary LLD 2015) among others today, then prepare for this evening's event.
130 alumni have registered for the reception, which could make it our largest ever alumni gathering in Hong Kong.
Lots of HK can make you feel that you're a long way from home, but then, en route from the MTR in Central, you realise in many ways it's just the same as Bristol really.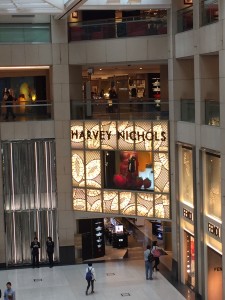 Except when you see the bamboo scaffolding...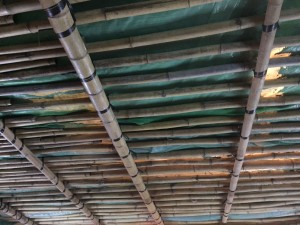 Tuesday 5 April - Another successful event
Sir CK Chow (Honorary DEng 2001) is a great performer. To observe him working a room is to witness a master at work - definitely hope I can pick up some tips.
Cracking event tonight, fabulous location and venue, and a great crowd.
Another pair of excellent speeches, from the Vice-Chancellor and Sir CK. The biggest "ooh" definitely came for the pictures of student accommodation nowadays - I think we may have recruited quite a few postgrads just on the basis of wanting to return to campus and enjoy the modern comforts!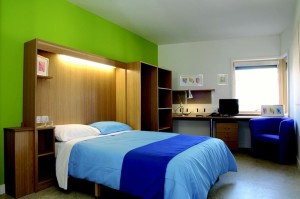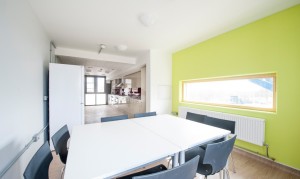 Two events down, one more to go; both great successes. As Sir CK put it, if we have achieved this much in our first 50 years, just imagine what the next 50 could bring!
Off to Singapore at 8.30 in the morning, the penultimate (and shortest) flight.
Thursday 7 April - Arrive in Singapore 
The alumni tell us we need to improve our brand here in Singapore - don't tell the Director of Marketing & Comms. Perhaps we could amend our logo a little to pretend to be this one? I'm sure the United Overseas Bank wouldn't mind.
And I bet Martyn Whalley would love to have a crack at persuading the Bath planners that a neon logo on a 50 storey building would be just the ticket in our 50th Anniversary year!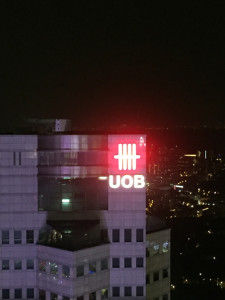 Thursday 7 April - Singapore event
Here's the calm before the storm (a phrase you can say a lot in Singapore, although actually we haven't been caught in the rain yet).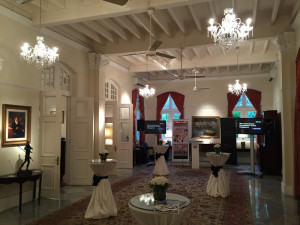 That's the third and last event done - another success. Now there's just the small matter of 300+ follow up emails to send, conversations to pursue regarding placements, mentoring, donations, research partnerships, visits back to Bath, and everything else you try desperately to retain having had hundreds of conversations. Thank goodness for business cards and the visual cue they can give.
Only one fly in the ointment - the High Commissioner's visitors' book revealed that we somehow managed to let a Bristol graduate through the net! I'm all for GW4, but really, that's a bit much...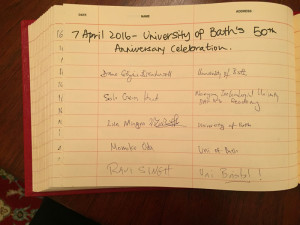 Fly home tonight, land at 5.10 tomorrow morning in Heathrow. I will be out training the U10 boys and girls rugby by 9.30 - looking forward to it. It's always good for the soul when the little terrors reveal quite how unimpressed they are by where you've been in the last week - puts it all into perspective.
A great trip, though, real enthusiasm for the University, for the roles that alumni can play to support us, excellent venues, record turnouts, money raised, and no technology hiccups.
My thanks to Laura Andrews and all the team back at the ranch in DDAR for helping to make it all look so easy - it's not, and the people who matter know how much work goes into it.
I'll shut up now - that's more than enough blogging from me...