Bath Connection is an online mentoring platform that enables you to grow your network of professional contacts and share your expertise with your fellow Bath graduates and students. Preet Sanghvi is one of 1,500 Alumni Experts on the site – here, she shares her career journey and the wisdom she's picked up along the way.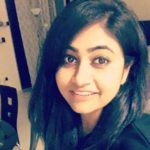 Preet Sanghvi (MSc Marketing 2013)
Co-Founder, Gourmet Tales Co / Freelance Marketing Consultant and Strategist

What is your current role?
​I am co-founder of a food curation and hospitality consultancy business that I set up in 2018 with a fellow Bath graduate. I am also a freelance marketing consultant and strategist, mainly for hospitality and events. I am pursuing another Masters in World Food Cultures and Mobility from University of Gastronomic Sciences in Italy while remotely managing my business in India.
What does a typical day look like for you?
As a part of our work, my company curate food zones at events and festivals. This involves understanding the theme of events, selecting hospitality brands that fit into the theme, curating menus and prices, and making zone layouts. We also carry out social media marketing and other PR activities, as well as providing onsite management during the event itself.
What was your career path?
​I've always been drawn to hospitality. I studied Business as an undergraduate and later completed an MSc in Marketing at Bath, which helped me realise that I had good marketing skills and could put them into practice.
After my Masters, I worked with a digital marketing and PR agency for hospitality brands in Mumbai, then a trade marketing executive for Henkel in Dubai. Eventually all my experiences and culinary travels across Europe, Asia and Africa led me to join a hospitality group in Mumbai as Head of Marketing. I worked there for three years and learnt different aspects of hospitality, before starting my own business.
What would surprise people about working in your industry?
​That there is so much more to the food and hospitality industry than just cooking! I started off in marketing, but realised I could explore operations, supply chain, photography, finance, events and management in this field.
I am always going to be a marketing specialist, but I've learnt to specialise it in this field and continue growing my knowledge.
What positive experiences have you taken from Bath Connection?
I am a networker and I love helping out current and prospective students and sharing my experience so that they can be prepared. I am also still in touch with all the people I have mentored and it's always great to see them live the Bath experience and learn what has changed over the years.
What led you to become one of our Alumni Experts?
I was an active member of a lot of committees during my year in Bath, which taught me to become an extrovert, more socially active, participate in events and network with people. I was also an events committee head and organised a lot of events, including the Graduation Ball.
I regularly attend alumni events in the UAE and India, and was approached by the University to become an Expert – I couldn't have been happier to take it up. I love this University and am a personal spokesperson for it everywhere. I am still in touch with a lot of friends, networks, and professors from my time in Bath – I can always even recommend people from other courses to students.
What do you enjoy about being a mentor?
I enjoy sharing my experience and helping students with their career paths, since I have over six years' work experience now. I'm more than happy to share what I've learnt.
What advice have you given to students you've mentored?
The advice I always start with is that you should be ready to have the best time at Bath – be active and participate in as many extracurricular activities as possible. Be part of the community to make the most of the Bath experience!
What would be your top tip for someone starting out in their career?
​Try to gain experience in your field – whether that's professionally or via extracurricular activities – to really understand whether you like what you're getting into. Practical knowledge is very important. Also, don't just bank on bookish knowledge: get out in the world, network with people from your field and share your knowledge as well!