Liam Robinson (MSc Sports Physiotherapy 2016) is Head Physiotherapist at Melbourne Rebels rugby union club in Australia. He shared his experiences of studying from a distance, rising through the rugby ranks and competing through a pandemic…
"Funnily enough, rugby hasn't always been a passion for me! I grew up in the North West of England and football was the only sport I really played. It wasn't until I got my first volunteer job at a local rugby club that I started to think, 'this is quite fun'. I remember covering a training session early on and having something to deal with that I'd never see in football! From there, I got stuck into rugby work pretty thick and fast.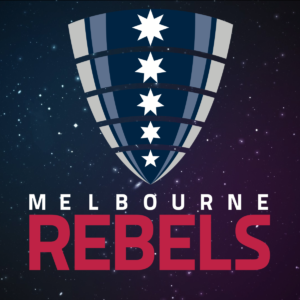 "I decided to head abroad in 2010, after graduating from my Physiotherapy undergraduate course at York in 2008. I had always heard that the quality of the practitioners in Australia was great. I knew how much the country loved their sport, and I knew the strength of Australian rugby union. My plan was to come out here, get some work, explore some opportunities and see what happened. I fell into rugby union when I got here, as there was a new team just about to start – and so I applied and got caught up in it all!
"I was the kind of student that always tried to burn the candle at both ends. In taking on the MSc from overseas, I knew that I'd need to balance not only the time zone differences, but also the on-campus requirements with the roles that I was employed in here in Australia. I managed to find the balance that worked for me. I was dedicated to the path I wanted to stay on, and so that translated into my work on the course.
"I felt very connected to the University of Bath and the course, despite being overseas for the most of it. There were ample opportunities to connect with my peers and the lecturers, and I still stay in touch with a number of people from my course. I even bumped into one of the lecturers while working in Italy last year. It's those connections that are vital across your career.
Rebel with a cause
"I was fortunate enough to work my way through the ranks after volunteering with the Rebels when they were a new team. I began with the team's academy and younger player groups to get my foot in the door – that turned into a full-time role with the main team after finishing my MSc, which was a real highlight. I felt like I had earned it: I hadn't just waited on the side and got by, but had stuck my hand up, done some background work and contributed every moment I could. After that, the next highlight was continuing that journey towards a lead role, which I was lucky enough to embark upon this year. And what a challenging year!
"The team and I were packed and ready to embark on a two-week tour of South Africa and Argentina when plans suddenly changed on the back of Covid-19 developments. We were into the eighth round of the Super Rugby competition when everything started. Given the line-up of teams from Australia, New Zealand, South Africa, Japan and Argentina, global travel is a hallmark of the competition. Teams are usually on the road in some form for most of the season. However, this all came to a grinding halt in March.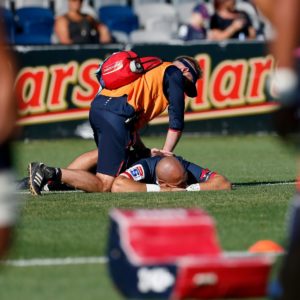 "The powers that be made the call for the team to relocate from Melbourne to Canberra prior to harsher lockdown laws being introduced. Initially we were told that we would be relocating for two weeks to undertake a required short tour so that the newly established domestic competition could push ahead despite the state lockdown laws in place in Victoria. But during those two weeks away, more restrictions were introduced – so our short tour soon grew!
Team bonding
"My role was challenging, given that we travelled with fewer staff and took more players than we normally would. The time was excellent, to be fair – the lads ripped in and while the tour had its challenges, I think it really brought the group closer together. To drive camaraderie, there's a lot of structure in our diary such as team meetings and events, and then outside of training commitments we eat together and hold weekly quizzes and activities, which allow us to just chat and spend time together.
"I get lots of joy from my role. I see a range of injuries; I get to work on my ability to get better in treating these things every day; and I really don't have two workdays that are the same. In addition, rugby has always provided an opportunity to travel and to compete at this high level, so I love the mix it provides.
"My advice to those looking to work on elite sporting teams or with elite athletes is this: start off as a volunteer physio and stick with it. Stick with it and find opportunities, because better chances end up being thrown your way. Hopefully that tip will help start many young physios on their own journey!"