There's been plenty to celebrate on campus as we welcome students back in person for the new academic year.
For starters, we've been named among the world's top universities for graduate employability, and four of our Humanities & Social Sciences subjects placed in the top 3 in the UK.
We're delighted to have received an Athena Swan Institutional Silver Award, recognising Bath's commitment to promoting gender equality.
Our Gold Scholarship Programme, which supports students from disadvantaged backgrounds, has also been awarded Highest Impact University Initiative.
And finally, everyone's favourite Claverton Down residents are also thriving. With a little help from staff in 4 South, five new ducklings took to the lake last month.
Connect with us on Facebook, Instagram, Twitter and LinkedIn
Updates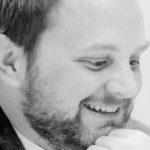 New Director of Development & Alumni Relations announced
Gordon Cox will be joining Bath in January 2022 from University College, Oxford, where he is currently Director of Development and a Fellow. Tell me more >>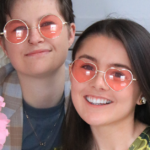 Wins at the Bath Life Awards
Our Students' Union took the People Services Award for its response to the pandemic, and School of Management alumna Meg scooped Best New Business for The Happy Donut Bakery. Tell me more >>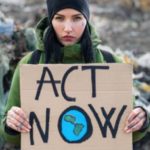 ActNowFilm screening at COP26 climate change conference
The film, co-produced by our Institute for Policy Research, showcases youth voices from 32 countries worldwide.
Show me the trailer >>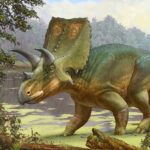 New 'lost relative' of Triceratops discovered
Skeleton fragments from Sierraceratops
turneri were found in New Mexico by a team including Dr Nick Longrich from our Milner Centre for Evolution. Tell me more >>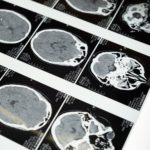 Brain structure affects antisocial behaviour
Bath researchers have discovered why siblings living in the same family are not equally likely to develop severe antisocial behaviour. Tell me more >> 
Online events
Dean's Series: Travelling Through Turbulence – Ups and Downs in the Supply Chain – Tues 26 Oct, 9am (BST)
Join Dr Margaret Heffernan, Victoria Sjardin of Kraft Heinz and Simon Rollings of Canned Wine Co for a look into the hard side of supply chains.
I want to register >>
Get Connected: Data Analytics – Tues 26 Oct, 1pm (BST)
Our alumni panel talk about all things data analytics and how to get ahead in your career. I want to register >>
Minerva Series: Elephants and Environmental Activism in Cambodia –
Weds 27 Oct, 6pm (BST)
Dr Pete Manning shares his work to empower young people in Cambodia to raise awareness of the country's urgent environmental and development challenges.
I want to register >>
Paul Mendez in Conversation with Professor Rajani Naidoo –
Thurs 28 Oct, 6pm (BST)
Author Paul Mendez will discuss his debut novel Rainbow Milk and the politically, socially and culturally relevant topics and themes featured in the book.
I want to register >>
Sustainability: Can Bath Be an Exemplar City? – Mon 1 Nov, 11am (GMT)
Dean of the School of Management, Professor Steve Brammer, will feature in the next Bath Life Business Surgery focusing on sustainability. I want to register >>
You can also watch the previous instalment on retail and customer behaviour.
Getting the Most from Bath Connection  – Weds 3 Nov, 12.30pm (GMT)
Bath Connection helps alumni and students to share valuable careers advice and experiences. Learn how to make the most of the platform. I want to register >>
BUCS Super Rugby: Bath vs Exeter – Weds 3 Nov, 6.30pm (GMT)
Join us on the BUCS Sport channel for livestreamed footage of the University of Bath men's 1st XV vs University of Exeter match, showcasing the very best in student rugby. Take me to the channel >>
Virtual Postgraduate Open Day – Weds 17 Nov
Chat live with postgraduate students who will answer your questions and tell you about their experience of studying here; and find out more about admissions, accommodation and careers. I want to register >>
Our Oceans: A Deep Dive on Geoengineering – Weds 24 Nov, 6pm (GMT)
Join our Institute for Policy Research for this special online lecture on oceans and geoengineering from the UK's most experienced sea ice scientist, Professor Peter Wadhams. I want to register >>