After graduating from Bath with a degree in architecture, Christopher made the move into the entertainment industry, where he's spent nearly a decade working on set design for leading movies. He shares his coffee recommendations, inspiring lecturers and why going from buildings to the big screen is less of a leap than you might think...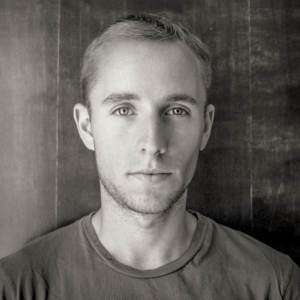 Why did you choose to study at Bath?   
I initially chose Bath for the outstanding reputation of the architecture school, which frequently ranks first in the UK. However, it was once I visited the University, touring the state-of-the-art facilities and historic city, that I realised Bath was the place for me. 
Did you have a particular career in mind when you chose your course?  
I knew I wanted to do something that combined the arts and sciences, as I enjoyed both. Architecture seemed therefore like a great fit, and, if not pure architecture, something in the realms of design and creativity. 
Can you tell us about your experience of studying here? Any favourite memories, or places to go on campus and in the city?  
The best coffee, without a doubt, is at Colonna & Smalls in the city centre. I was often found there or at the architecture studio, as my course demanded considerable hours and constant caffeination! However, I enjoyed hanging out all over the city, was fully part of student nightlife and played University sports. 
One fantastic memory came during my third year, when our entire course cohort travelled to Istanbul for a study trip. It was amazing to explore this city, at the intersection of European, Middle Eastern and Asian culture, with almost 100 of my peers. 
Describe your career journey since graduating. What is a typical day like in your current role?   
Since graduating, I've pivoted from aspiring architect to multidisciplinary designer and filmmaker. Architecture is the perfect degree to expand into other design fields that demand the same skills (technical drawing, 3D modelling, image manipulation) and use both hemispheres of your brain.  
For the past eight years I've designed film sets for notable Hollywood movies and TV shows, including Star Wars: The Force Awakens (2015), Netflix's The Sandman (2022) and Disney's Snow White (2023). It's been exciting to work in a high growth industry, offering me many opportunities to develop as a designer. Having foundations in architecture enables me to design more convincing, grounded and realistic film sets. 
My typical day is split between people management, research and design. Recently, while working, I also studied for an MBA at London Business School to combine my design expertise with project management and commercial skills. As I was moving towards a leadership position, I felt it was important to gain a business education and look at designs through a commercial lens. 
Alongside making films, I design buildings, too. My overarching ambition is to bring the story-making qualities of film to design architecture that focuses on human experience and emotion, and provides atmospheric alternatives to the many bland buildings being constructed today.  
I think the intersection between art and architecture is fascinating – Michelangelo was a sculptor and architect, and Brunelleschi welded bronze before designing his architectural dome in Florence. I think filmmaking and architecture are a perfect symbiosis. 
How did your studies help to develop you?  
Martin Gledhill, the former head of architecture at Bath, was a huge influence on me. He had a contagiously exciting way of thinking about the subject that really resonated. He taught design from both a scientific and poetic point of view, which I think elevated the entire cohort to another level of thinking about the philosophy of design. 
What advice would you give to prospective students thinking about studying your course at Bath?   
Bath's architecture programme is superb – excellently taught with an outstanding reputation in the industry. It's a demanding course, but if you love design and enjoy using both logic and creativity to solve complex problems, you'll find it immensely rewarding.