A degree from our School of Management gave Mitch the grounding for a career in finance. Now retired, he splits his time between Portugal and the US. His gifts to the University have supported students through scholarships, including three Moore Gold Scholars. He shares his thoughts on giving back to Bath, the importance of balance and why his favourite place on campus was the football pitch...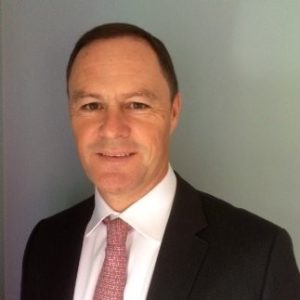 Why did you choose to study at Bath?  
There were three main reasons. Firstly, the Business Administration course was highly regarded and included two work placements. Secondly, I was also applying for sponsorship from Shell UK Ltd and the course at Bath was eligible. Finally, in 1981 I was still playing semi-professional football for Torquay United (my local club), and Bath was close enough for me to play in their reserve team at weekends.  
Did you have a particular career in mind when you chose to study Business? 
Thoughts of becoming a professional footballer were finally put aside when I was fortunate enough to secure my university sponsorship. The placements with Shell were excellent and I was impressed by their people and organisation. I will always be thankful for the opportunity and experience they provided. However, the financial services sector had always appealed to me and the more we studied finance during the course, the more I turned in that direction.  
Can you tell us about your experience of studying here? Any favourite memories, or places to go on campus and in the city? 
A word I would use to describe my time at Bath would be 'balanced'. An excellent balance of campus and city life; university and placement; hard work and leisure; study and sport. 
Many of my favourite memories were on the first team football pitch at the University – and a few shocking moments, as well. Back to the 'balance' point, I suppose! I also liked the country pubs such as The George at Bathampton, which was great for a Sunday lunch. 
Describe your career journey since graduating. What is a typical day like in your current role? 
On leaving university I was offered the chance to pursue a role in financial services. Over the next 28 years I worked for excellent companies such as Phillips and Drew, which became part of UBS Ltd, and Morgan Stanley. At UBS, where I spent most of my career, I was fortunate enough to be a member of their Global Equities Management Committee, as Global COO. I had also been Global Head of their Exchange Traded Derivatives and Prime Brokerage businesses. 
My wife and I are now based on the Algarve in Portugal but also spend a good deal of time (as residency and tax rules allow) at our home in Kiawah Island, near Charleston in South Carolina. Having retired from full-time work a while ago, I am fortunate enough to focus on keeping fit and healthy.  
From a work perspective, I tend to spend a good deal of time following financial markets and managing our asset portfolio directly myself. 'You can take the boy out of the City...'! I also own half of a small electronic doors and shutters business in Hertfordshire and occasionally I take on some consultancy work within the financial services sector. 
Most importantly, I spend as much time as they will allow catching up with my two sons, who are still in the US after studying for their master's degrees. In what time is left over, I like to read the classics, history and philosophy. 
How did your studies and placements help to develop you professionally?  
My degree was fundamental to my career. The breadth and depth of subject matter was, again, excellently balanced and I found it interesting and engaging. That was as much down to the professors as it was the coursework. It gave me the tools to analyse logically and unemotionally, which built the confidence to make decisions and know how to articulate and defend those decisions. 
A few years into my time in the City, a senior trader suggested there were three sorts of people in life: those that make it happen, those that watch it happen and those that wonder what happened. Bath students gain the skillset to go and make things happen.   
Again, I must thank Shell for both the placements and the work assignments each summer. Each came with responsibility and purpose, such as assessing the impact the then-planned M25 would have on their petrol sites given the expected change in traffic flow patterns. 
I would like to think that the managerial skills that guided my career helped me in my family and social life, but that is for others to judge! 
What motivates you to donate to Bath, and what would you say to others considering doing the same? 
Firstly, the University has STEM at its core. The solutions to the problems the UK economy faces will only come from within these faculties and related subjects, such as management, innovation and entrepreneurialism. I believe it to be a centre of excellence in what it offers and how it develops its students.  
And even more importantly, some of the students come from backgrounds that mean they need additional support. I believe in fair outcomes. Students who have demonstrated exceptional ability to learn and to contribute should not have their futures compromised by a failure of resources to flow to them and to support them. The University offered us the chance to help such students through scholarships and we have been pleased to do so. I would ask anyone considering giving to the University to direct their help towards such students.