Based in London, Jessica is Director, Global Restaurant Brands at Deliveroo. She supports the University of Bath Alumni Fund and is a mentor to scholarship students. She tells us about her journey from biochemistry to business, the benefits of placements and her advice for making the most of all Bath has to offer…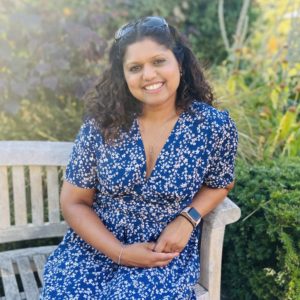 Why did you choose to study at Bath? 
I initially shortlisted Bath after reading the Times Good University Guide. I knew it had an outstanding reputation and excellent statistics for employment post-graduation. I also knew I wanted to go to a campus-based university, as I figured I could always live in a big city in the future.  
When I arrived for the open day, I was blown away by the creative arts facilities. I had always studied dance and drama but academically loved the sciences. In most places, you had to choose between the two, but at Bath we had the best of both. Throughout my university life I attended dance classes, and organised shows and events. I remember walking around the Parade in awe of the library and the tranquillity at the lake, and also watching a tap lesson in the Arts Barn – now The Edge. I remember thinking it felt like the perfect fit for me. 
Did you have a particular career in mind when you chose to study Biochemistry? 
If I'm honest, I had no idea! I knew I wanted to study Biochemistry, mainly because biology and chemistry were my favourite A-level subjects, but I was also very aware that Bath was one of only a few universities at the time that gave two industry placements rather than a full year in one place. So I knew that if I didn't know when I arrived, I'd have the time and opportunities to work it out!  
Can you tell us about your experience of studying here? Any favourite memories, or places to go on campus and in the city? 
I absolutely loved my time at Bath. From freshers' week and living in Eastwood with friends that are still my favourite people ever, to Monday nights at Caddies, Wednesday Sports Association discos and fries-to-go on a Friday in the SU, I have so many fond memories. I also remember that level 5 in the library used to be the social scene during the day – not much work going on there, but a great place to catch up! 
Describe your career journey since graduating. What is a typical day like in your current role? 
As part of my course, I was able to do two work placements. I had one in industry with Unilever in their R&D department, and one in research at the University of Illinois in Chicago. I realised I wasn't destined for a career in research and so chose the fast-moving consumer goods industry.  
I had a series of roles in global blue chip companies – Reckitt, Bacardi and AB InBev – where I worked in sales, marketing and insights roles across different industries and segments, as well as countries. I made the jump over to the tech industry as I was fascinated by the speed of progress, interactions with consumers directly, and the insights and data available.  
In my current role, I'm responsible for global restaurant relationships across the company, and have a talented team who lead specific brands in each market, such as McDonald's, KFC and Five Guys. We help ensure Deliveroo consumers have the best possible experience, as well as delivering on commercial targets for the business and supporting rider satisfaction. It's fascinating understanding how consumers shop now, but also the strength of these global brands and the power of relationships. 
How did your studies help you to develop? 
Studying sciences helped to develop my curiosity around solving problems and understanding experiments. While you might not naturally link this to working in commercial roles like mine, much of my job involves interpreting data and finding root causes to problems, then looking at alternative solutions.  
I also think the learning approach at Bath, which centred around group working in the lab, has really helped me navigate the corporate world. On top of that, the vast number of societies and clubs enabled me to form long-lasting relationships with people outside of my degree. This has made my life much richer by having so many diverse friendship groups – not just personally but also in my career. It's amazing where Bath alumni end up and you can always look to fellow students for future career opportunities!  
What advice would you give to prospective students thinking about studying your course at Bath? 
You don't have to be a true scientist at heart to love the course and benefit from what you've learnt. I think there are preconceived notions that scientists will only ever work in a laboratory, but my degree taught me so much that has helped in the world of business. It provided me with a playground to stretch my imagination, to create test-and-learn scenarios, and conduct amazing experiments. All skills that form the basis of the tech world I work in now! 
What motivates you to donate to Bath, and what would you say to others thinking of doing the same? 
While I was at AB InBev, I established the University of Bath scholarship programme, where we sponsored several students throughout their university years with financial support, plus access to placements, permanent roles and mentoring. I still mentor many of those students and have seen first-hand what financial support has been able to offer at the start of their journey.  
I personally believe everyone deserves the opportunity to experience university life. Without donations from corporations and Bath alumni, some people may never get to realise their full potential as the financial burden causes a barrier. I enjoy hearing where my donations have gone each year and interacting with students when they call to update me, or if I attend alumni events.