Gabriella is Vice President Culture and Talent at international insurance company Chubb, based in New York City. As well as completing her undergraduate degree at Bath, she remained at the University for a year as an SU sabbatical officer before forging a path in industry.  
She shares her memories of Bath nightlife, studying on the beach and embracing variety...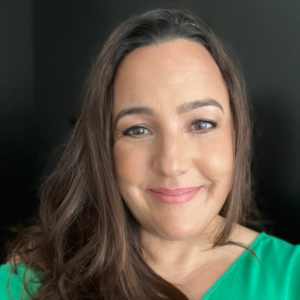 Why did you choose to study at Bath?   
I knew I wanted to study languages with a year abroad at a top UK university. Bath was my first choice because the course had a greater emphasis on modern rather than medieval language and included history, politics and culture, rather than a heavy slant towards linguistics and literature.  
I knew from the minute I attended the open day that I wanted to study at Bath as not only did the variety of the course excite me, but the extracurricular options were amazing, everyone I met was so engaging, and I loved the idea of attending a campus university.   
Did you have a particular career in mind when you chose to study Modern Languages?  
At 17, it's so hard to know what you want to do. I knew that I wanted to work for a big company and have the chance to travel, but I didn't know in exactly which field or industry.  Rather than limiting myself too soon, I decided to choose a broader degree that offered variety and wouldn't shoehorn me down a path. All I knew for sure was that if I was going to spend four years at university, it needed to be doing something that I loved in a place where I could have a great student experience.   
I chose to study Modern Languages with European Studies because I loved learning languages, had a keen interest in current affairs and wanted the chance to do an industrial placement abroad. I knew that the course would give me a great set of skills for life and work regardless of my ultimate career path. 
Can you tell us about your experience of studying here? Any favourite memories, or places to go on campus and in the city?  
I lived in Mendip Terrace (Westwood) in my first year, Oldfield Park in my second year and then close to the Royal Crescent in my final year. I loved the variety of my course, the fact that most of my modules were delivered in groups of fewer than 30 students, and that I was lucky enough to have some awesome lecturers.  
A lasting memory is of spending a disproportionate amount of time in the 24-hour library at 2am when I'd no doubt left my assignments to the last minute! Socially, I worked in the Students' Union bar and club (called The Plug and The Venue respectively then), loved a Roman Romp and enjoyed big nights out in the city at places that are sadly now long gone such as Cadillacs, Po Na Na and Club Blu.   
Throughout my time in Bath, I was in the University's trampoline team and then upon graduation I was elected into a one-year sabbatical SU officer role as Vice President Academic Affairs, which was an amazing experience. The friends I met at Bath are still my closest friends 25 years on! 
Describe your career journey since graduating. What is a typical day like in your current role?   
I joined Tesco's head office general management graduate programme and stayed with the company for eight years. My programme focused heavily on running process or systems improvement projects, giving me great insights into how a large retail business works. My final role at Tesco was Head of Training and Performance for our UK stores. This was when I was sure that people-focused roles were my passion and so I went on to do similar senior learning, talent, and leadership development roles at a number of other large retail organisations.   
Prior to joining my current employer, I worked for Pret A Manger, and a promotion took me to Hong Kong where I was People Director for the Asia business – a life-changing experience!  It was in Hong Kong that I eventually moved to my current company, Chubb, where I was Head of Talent & Development for our life insurance division before being promoted to my current role as Vice President Culture and Talent, based out of our global HQ in New York City.   
There isn't really a typical day in my current role, but it generally involves 1:1 executive coaching, running development programmes or working with colleagues to find ways to help employees achieve their career potential – especially if they come from underrepresented groups, such as women and people of colour. 
How did your studies help to develop you?  
The five main skills I gained from doing a languages degree that set me up well for working in a global business were collaboration, communication, research, cultural awareness and adaptability. 
There was a lot of project work that required us to work together with our peers, which reflects the day-to-day reality of working in large businesses. The year abroad also immerses you into another culture – and I now work across 54 countries, so appreciating the best way to connect and communicate with a global audience is key.   
And of course, I now speak two languages (French and Italian) and I find that friends and business colleagues are always delighted that I can pronounce everything on the menu and engage with the staff in Italian restaurants no matter where we are in the world! 
If you took part in a placement, can you talk a bit about that experience?  
I spent 11 months working for British Airways in Rome, where I was the Personal Assistant to the leader who ran the airport operations in the Mediterranean region, before transferring to Charles de Gaulle airport in Paris for the final month of my contract. I then spent a very intense month at the University of Montpellier Paul Valery to ensure my French was as good as my Italian before going back for my final year. This involved a lot of studying on the beach!  
I can't emphasise enough how that year set me up with both the discipline and motivation to get through my final year of my degree, but also the confidence and experience to secure myself a place on a prestigious graduate scheme. The year abroad is what you make it, so it's important to throw yourself into everything as you get out what you put in.  
What advice would you give to prospective students thinking about studying your course at Bath?  
If you want a well-rounded degree that gives you a great foundation to work in global business, then don't hesitate. If you get the chance to do a placement rather than studying abroad, do it! You may get told by your school's careers service that you should combine a language degree with business or law as it will make you more employable – I have absolutely no regrets about ignoring that advice as I knew I felt more excited about studying two languages than having to choose a favourite and, having worked in graduate recruitment for many years, the subject itself matters little if you want to go into a corporate career without a specialist path.  
What matters is that you achieved the degree and gained some great skills and experiences, which will make you a great employee. Bath's teaching staff are phenomenal – true experts in their subject who are incredibly passionate – so you'll be in great hands.