Warmest greetings from the University of Bath. It's my pleasure to introduce our latest update for alumni and friends.
Our advances in research continue apace. Last month, we launched our new Institute for Sustainability, building on existing expertise in this area and focusing on sustainable chemical technologies and systems.
I am especially pleased to see more interdisciplinary Institutes being formed at the University, which will enable us to achieve even more positive impacts. I look forward to sharing more news in the future.
A particular focus currently is supporting our enterprise ecosystem at the University. You can read about some recent successes below, including new spin-out companies, news about our forthcoming Enterprise Day and lessons from a visit by Chair of Tech Nation and distinguished Bath alumnus, Stephen Kelly, who kindly visited us recently to provide a day of mentoring and speaking on entrepreneurship.
This is an exciting time for us. We are building for the future from strong foundations whilst enhancing partnerships locally and globally to progress our research, education and enterprise.
Finally, some personal news. I will step down from my role as Vice-Chancellor at the end of July 2024. By announcing this now it will, I hope, enable a smooth transition following the search for my successor, and help to ensure we continue to build on our strong foundations and the trajectory of success in recent years.
I regard myself as fortunate in having seen so much achieved during my term of office. It has been pleasing to see the impact of this reflected in national and international league tables, culminating in the University of Bath being named The Times and Sunday Times 'University of the Year 2023'.
I note with profound gratitude the dedication of hard-working colleagues across the University in these successes and the many other achievements of recent years. Thank you to all our alumni and friends, too, for your kindness and willingness to help our community be the best it can be.
It has been, and continues to be, a profound honour to be Vice-Chancellor and President of this wonderful institution. With the University in such a strong position, I look forward to the remainder of my term and the University's continuing success.
With warmest regards,
Professor Ian White DL FREng
Vice-Chancellor & President
University of Bath
Connect with us on Facebook, Instagram, Twitter and LinkedIn
Updates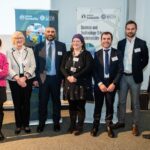 Launch of the Institute for Sustainability
The University of Bath has launched the Institute for Sustainability (IfS) to bring together expertise in tackling some of the most pressing issues facing society.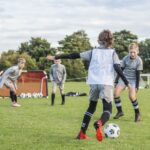 Growing our future sports stars
By grouping young sports players according to biological maturity instead of age, our research is levelling the playing field, reducing injuries and supporting the stars of the future.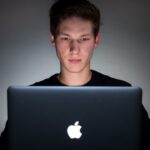 Predicting and preventing terror attacks
Dr Olivia Brown's research analyses data from far-right online spaces to identify the risk that someone might become violent.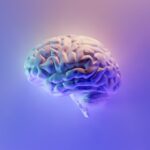 ADHD more strongly linked to anxiety and depression compared to autism
New research shows shows that people with ADHD are more likely to have poor mental health than autistic people.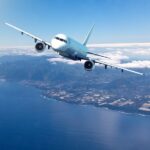 New company launches ultra-light, low-carbon 'aerogel' insulation
University of Bath spin-out company Aerogel Core Ltd is set to develop next-generation materials for the aerospace and automotive industries.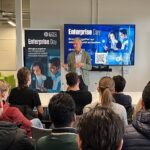 Inspiring the next generation of entrepreneurs
Chair of Tech Nation and alumnus, Stephen Kelly, visited Bath to provide a day of mentoring and speaking on entrepreneurship.
Podcasts
How can we make big data work for society?
In episode two of our Research with Impact podcast, Roland Pease discusses big data and digitisation with three of the University's world-leading experts.
Research4Good: the research improving society through higher education
Professor Rajani Naidoo reflects on her research about higher education and its role in improving society and helping solve global problems.
Events
University of Bath Enterprise Day 2023 – Weds 29 Mar
This special event will share a wide range of personal insights and experiences from students, researchers and alumni who have turned their innovative ideas into real business propositions.
Social Machines: a New Form of Intelligence? – Tues 25 Apr, 6pm (BST)
In this Minerva Series lecture, Professor Nello Cristianini will explore what a social machine is, how it can arise and if it can be seen as an autonomous intelligent entity.