Bob's career has seen him working on industrial processes to scale up production of a wide range of pharmaceuticals, and he now works as Chief Technologist at CPI in North Yorkshire. 
For the past 20 years he has been delivering an annual guest lecture to our biochemistry course at Bath, sharing his passion for the subject with final-year students. Here, he tells us about his proudest achievements, keeping his options open and the ultimate Bath pub crawl...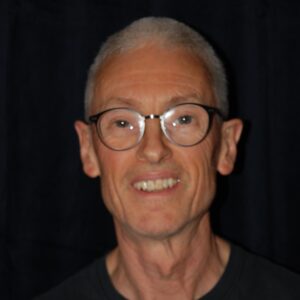 Why did you choose to study at Bath? 
From early childhood, I have been fascinated by how things work. When I was around five or six years old, I accidentally watched a TV programme about the 'war on germs', which got me interested in microbiology.  
I didn't come from a family of scientists so I had to find my own way. Since I didn't fancy any of the clearly defined science-based careers such as medicine, dentistry or pharmacy, I wanted to keep my options open until I knew what the options were! I was also keen to do a sandwich course to gain practical, hands-on experience in a real-world environment and the fact that Bath offered two six-month placements really attracted me. 
Did you have a particular career in mind when you chose your course? 
When I applied for university I had no idea what I wanted to do. I really enjoyed science and biology in particular, but I was concerned that a pure biology degree would not open the door to a wide range of job opportunities. I felt that studying the underlying chemical principles of biological systems would provide a broader base from which to choose a future career path. 
Can you tell us about your experience of studying here? Any favourite memories, or places to go on campus and in the city? 
Student numbers were quite small, with only 24 graduating in my class, which made it easier to develop close relations with my colleagues and the staff. Outside of my studies, my main focus was on socialising, playing football, going for motorbike rides with a couple of my classmates (when I wasn't trying to fix the bike – again) or helping my classmate to keep his old banger of a car on the road.  
At the time, the architectural splendour and cultural opportunities of the city passed me by completely. We used to do a tour of the pubs in town; we used to go to the Huntsman, Crystal Palace, the Assembly Inn and the Saracen's Head. 
Describe your career journey since graduating. What is a typical day like in your current role? 
After graduating from Bath, I moved to Aberystwyth University where I studied the production of biofuels by fermentation, and with a PhD in my pocket I then started looking for career opportunities but struggled to find anything that really interested me. Fortunately, my PhD supervisor was able to offer me a postdoctoral position working on the synthesis of pharmaceuticals.  
This transition into synthetic chemistry paid dividends in 1988 when I landed a dream job with Imperial Chemical Industries (ICI) in Teesside. At the time, ICI was a huge organisation with around 85,000 employees globally. I joined a small team working on the application of enzymes and microorganisms to solve difficult chemical synthesis problems, and within two years I was leading the team.  
Due to the specialised nature of the work we were doing, we got to stay with projects from the initial concept, through laboratory R&D, all the way through to full-scale manufacture of the final product. I have gained huge satisfaction from seeing processes invented and developed in my team taken from the laboratory bench to multi-tonne commercial-scale pharmaceuticals.  
Some of the drugs I'm most proud of having worked on across my career are dorzolamide, which is used to treat glaucoma; a cholesterol-lowering medication called rosuvastatin; and an anti-HIV drug called abacavir. 
Four years ago I moved to CPI, where I am Chief Technologist for the biotechnology business unit. CPI is a leading independent technology innovation centre, bridging the gap between invention and commercialisation by providing access to scale-up facilities and experienced staff. I work with a wide variety of clients and address all aspects of biotechnology, including pharmaceuticals, diagnostics and food. 
How did your studies and placement help you to develop? 
My studies taught me self-reliance: nobody is pushing you to get your work done, it's up to you. Lab practicals were usually done in pairs or small groups and this was a good introduction to the benefits of teamwork – although it was never presented in this context, I think it demonstrated that two or three brains are generally better than one.  
My first placement was at the Home Office Forensic Science Laboratory in Wetherby in 1979. Even in those days, forensic science was glamorised on TV. I had a great time at the forensic labs. Initially I worked in the biology department, which addressed crimes against individuals such as assault, murder and so on. I also spent time in the drugs and toxicology department, which dealt with things like sudden deaths and drug offences. The placement was really valuable, because I learned loads of stuff, got to play with sophisticated analytical instruments and put into practice a lot of what I had learned in lectures. Probably the most important thing I learned, however, was that I didn't want to be doing this for 30-plus years. 
My second placement was at BP's research centre in Sunbury-on-Thames – another eye-opener. I was working on trying to manufacture valuable chemicals used in the synthesis of steroid drugs, which were normally extracted from the tissue of a particular plant. The project was over-ambitious to say the least; even as a 20-year-old undergraduate I could see that! 
What advice would you give to prospective students thinking about studying your course at Bath? 
The field of biotechnology is advancing at an incredible rate and is having real impact in a wide range of industries, including pharmaceuticals, chemicals, healthcare, diagnostics and food. Biochemistry is a great subject in which to build a solid foundation and provides plenty of options for specialisation later.  
You need to have a passion for what you are studying, but also try to interact with people from outside of your academic speciality: where the disciplines collide is often where the most interesting things happen.  
Two final, but very important pieces of advice: question everything and never stop learning. 
What motivates you to give back to Bath by volunteering as a guest lecturer? 
My main motivation is to be able to present the basic science that they have learned in the context of its industrial application, and to show how sometimes abstract concepts can be applied to solve real-world problems and be used to develop technologies and products of value to society. 
I have had an interesting and rewarding career, which has been possible thanks to the support and mentoring I have received from numerous people throughout my career. Volunteering as a guest lecturer is a way for me to do the same.