Chris is Company Director of S&B Originals, a Bath-based video production company that has worked with the likes of Amazon, the National Trust and Bath Rugby. He tells us about his path from PhD to setting up his own company, including juggling, burning questions and 60p pints...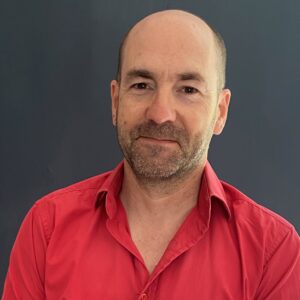 Why did you choose to study at Bath? 
I think I picked the five top-rated institutes for chemistry, and then I did all the rounds and liked Bath best. I didn't know anything about universities at the time; I'm the first person in the family to go to university, so I didn't have any preconceptions. I didn't realise that that Bath was predominantly a STEM university until I got here: it was just the one that stood out as a place I wanted to be. I did get slightly lucky with that!
Did you have a particular career in mind when you chose to study chemistry?
No, not at all – it was for the love of the subject. Chemistry is a curious subject in that at different stages it makes sense, but only to that stage. I have a very distinct memory of my chemistry teacher, Mr Lee, showing us a chart of something called heats of hydration, which increase steadily across the periodic table, apart from the transition metals. I asked him what that was about and he refused to tell me and said that I would have to go and do a degree to find that out. So I did.
However, at the end of an undergraduate degree, you still don't quite know it all – which is kind of why I did a PhD! It was genuinely a sort of quest for knowledge, and to test myself and see how far I could how I could push my understanding.
Can you tell us about your experience of studying here? Any favourite memories, or places to go on campus and in the city?
From an academic point of view it was pretty hard work, actually. Lots of time in the library, obviously, and – especially during my PhD – a lot of time playing cricket. I learned to juggle when I was off on my placement, so when I came back for my final year, me and a friend started the university juggling club, Balls Up [now called Gravity Vomit]. I also spent a lot of all-night sessions in the darkroom, which kind of led on to what I'm doing now.
In town we had a fairly regular routine. It was the Huntsman cellar bar and on to the Island Club. In latter years, we ventured further afield and the Beehive was a particular favourite. If I remember rightly, you could get proper rough scrumpy cider for 60p a pint. Three of those was plenty!
Describe your career journey since graduating. What is a typical day like in your current role?
At the end of my PhD, my choice as I saw it was either continuing in academia or doing something else entirely. So I went and joined the circus, and worked for the next four or five years as a professional juggler in various forms around Europe.
I got to the point where I thought, 'Well, I don't still be doing this when I'm 55, so what shall I do instead?'. The answer was that I set up a video production company, Suited & Booted Studios, at the end of 1999.
That was just when video became digital, so the computing and coding element of my PhD was involved. I was very into photography, so I understood how to use cameras. And then I also had the people element of being in the circus and performing. When you combine those three things, it actually does make sense to be running a video production company.
It's a mix of all the normal things you would expect from running a business, such as looking after the finances, doing business development work and we're currently in the process of launching and gaining investment for a video asset management platform that we've built with a company called Storm, run by David Kelly and Adam Pope, who are both also Bath graduates, and one of my co-directors for this project is Diana Ellis-Hill – another Bath graduate. I still get to go and work on projects; I occasionally direct things and I get to go and shoot. What I like is the variety of it all.
How did your studies help you to develop? If you took part in a placement, can you talk a bit about that experience?
When I tell people about how I got to where I am, they ask why I don't use my PhD. But I actually think I use it pretty much all day, every day. It's not a specific qualification; it's a much more general one.
One of the reasons that I liked studying at Bath was the placement, which was quite rare in those days. It was definitely something I wanted to do. I had a brilliant year working at the Atomic Energy Authority near Abingdon and spent a year living in Oxford, which I loved.
What advice would you give to prospective students thinking about studying Chemistry at Bath?
My advice to anybody studying anything, anywhere, is to make sure you're interested in your subject. First and foremost, it has to be something that you have a fascination for and you've got questions about. If chemistry is your thing, then there's no better place than Bath. Don't think chemistry is an easy degree, though – if I'd wanted an easy time, I would have done maths or physics.
I would never advise anybody to go to university with a particularly rigid idea of what you'll do and where you'll end up, because I don't think university works like that. I don't think life works like that, either. Do the thing that you that you want to do, born out of a genuine interest, and then everything will be fine.