Though it's possible you spent the majority of your student life in the library, chances are that once or twice you ventured down from our beautiful campus to explore the sprawling city below.
Were you drawn to the history behind the charming golden-stone buildings? Did you ramble about the parks and botanical gardens? Or were you on a mission to quench your thirst at every tavern and tap room across the map?
We asked you to share your favourite student haunts — did yours make the list?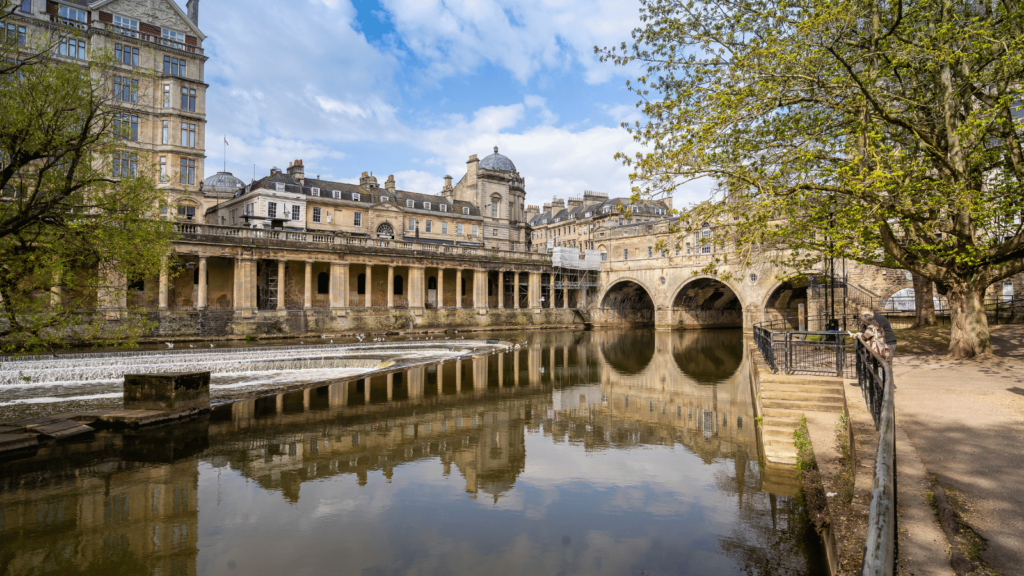 "I always liked to look at the weir, and take advantage of reduced theatre tickets — very lucky to see people like Glenda Jackson and Nigel Hawthorn — of many great pre-London plays. I guess you could say we were very lucky."
"In the summer, sitting on Pulteney Weir with a pint and a pasty."
"I used to love grabbing a pitcher of Pimm's and hanging around the lake on campus during summer — otherwise I would have been eating every pastry in sight at Mokoko and wandering through to the crescent."
"The Royal Crescent, the Circus and Great Pulteney Street. Just love the Georgian architecture. Have been lucky enough to stay at the Royal Crescent Hotel several times since now I'm not on a student grant!"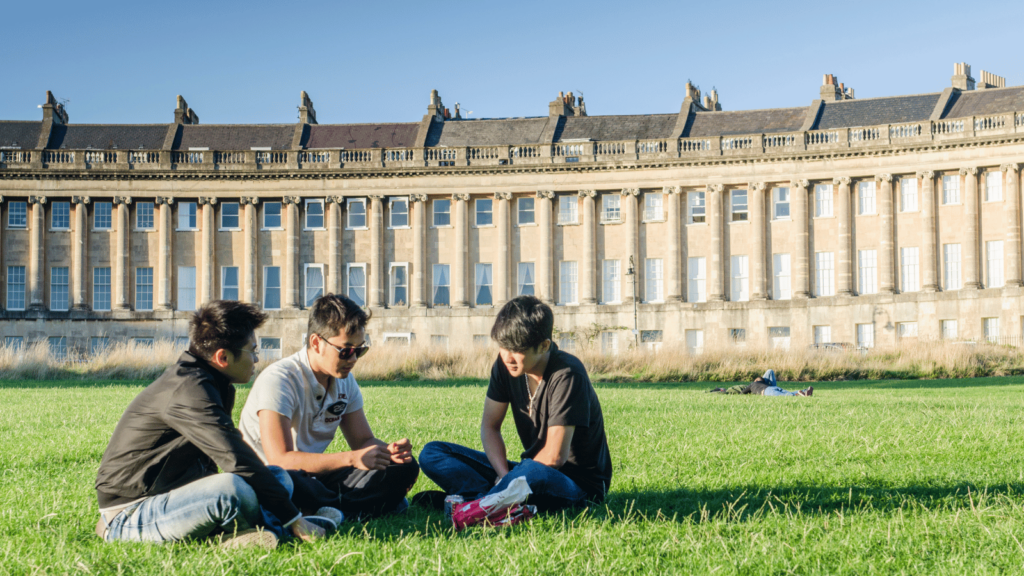 "The river near Bath Locks. Perfect to take a stroll in all seasons. A stone's throw away from Cleveland Buildings student accommodation where I stayed."
"Sledging on trays on the golf course!"
"Victoria Park, especially the botanical garden."
"The Weir and walking around the historical sites, the Bath Abbey, Royal Crescent. And there was a PhD student who was a member of a group who did Maypole dance in the villages around Bath."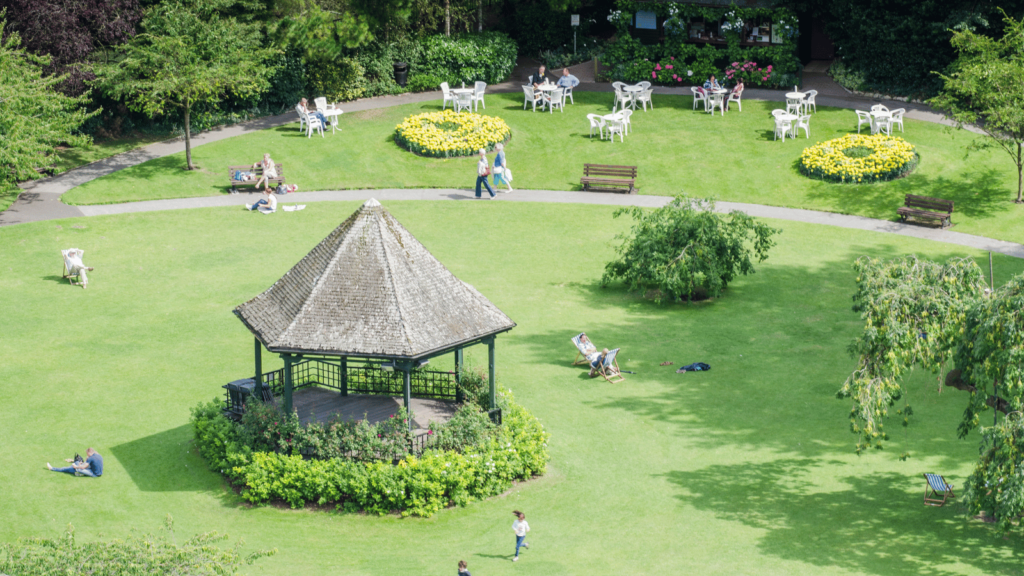 "The Eastern Eye on Quiet Street. Used to be a Georgian ballroom… great food and an amazing setting!"
"I had an MBA classmate who lived in the Royal Crescent. We had study group meetings in her flat and a wine party in her garden. It was amazing!"
"Bog Island. I met my husband there and have now been married 30 years. We have a flat in Bath and both children are graduates of the Uni! We just love it!!"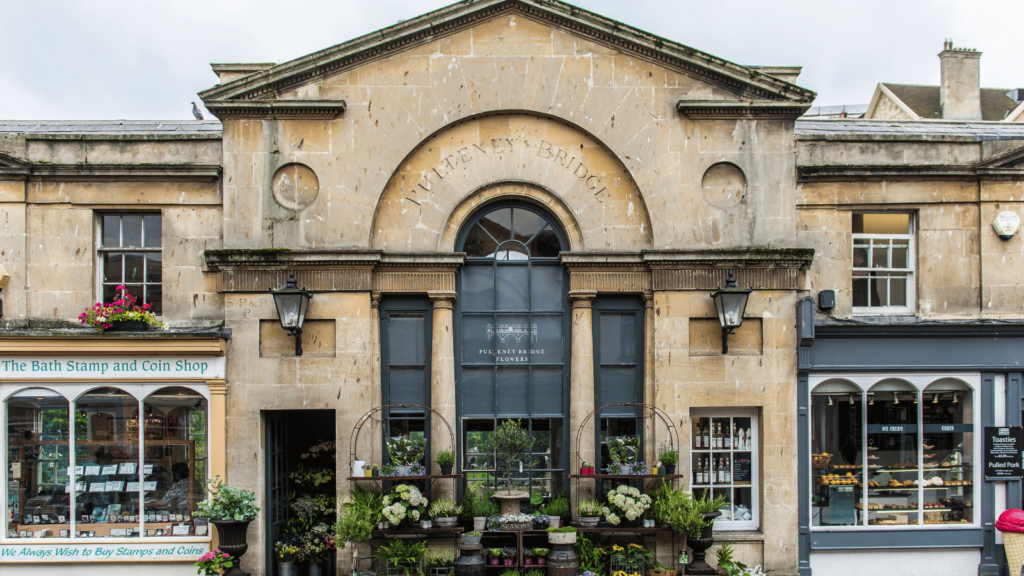 "The beauty of Bath in the early hours will always be a treasured memory. Walking back to the hospital accommodation through Victoria Park at 4am."
"The little café on the Pulteney Bridge, I had afternoon tea there every day!"
"The Christopher Hotel for high tea back when I was a study abroad student. I don't think it's there anymore. The scones were amazing there!"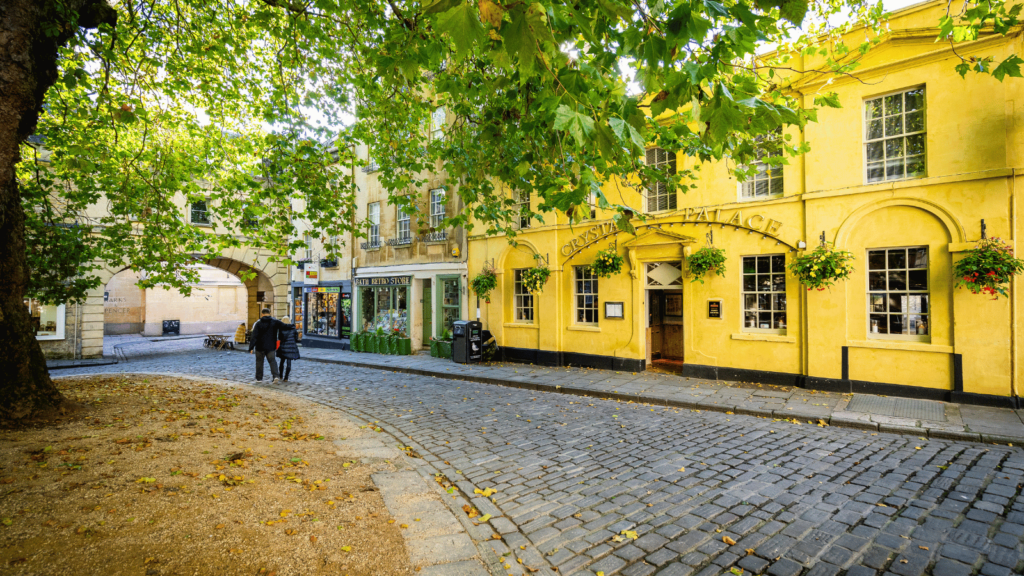 Dishonourable mentions
More than one alumnus admitted to reminiscing of Bath's rich pub culture. Nights spent in these establishments were described as 'messy' and 'wild'; to keep our beloved On Parade blog clean, we thought we'd refrain from specific stories and list the most popular choices below:
The Hive
The Bell
The Star
The Hobgoblin
The Huntsman
The Crystal Palace
The Crown Inn
The Curfew
The Raven
The Salamander
The Hat and Feather
Pig and Fiddle
Moles