Sports and exercise graduate Jonathan Hobbs is Commercial Manager for Hawk-Eye, a global leader in sports broadcast technology – the same company he did a placement with 20 years ago as a student.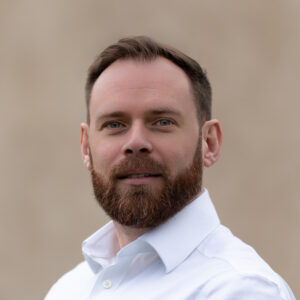 Why did you choose to study at Bath?
I was looking for the best course in the country for sport and exercise science and Bath seemed to be the most focused on the scientific elements, versus coaching or teaching pathways.
I also liked the size of the city and the campus, it seemed like it would be very student friendly.
Did you have a particular career in mind when you chose your course?
Not at all. I just knew that of all the potential subjects to study, I would enjoy spending 4 years studying sport and exercise science and then let it take me wherever.
Sometimes I wonder what would have happened if I'd studied a more vocational course, but I loved every minute of my experience and found it just challenging enough. Ultimately, I know it was the correct decision.
Can you tell us about your experience of studying here? Any favourite memories, or places to go on campus and in the city?
I felt I was very lucky with my accommodation – I was placed in a mixed house of 13 people who were all brilliant to live with and we became a very tight group. I'm still in regular contact with my closest housemates from first year, meeting up multiple times a year.
The same goes for my course mates – if one person organised a social event, the vast majority of the course would attend. We're all still very close. That meant the transition to university life was an enjoyable one for me.
My favourite memories tend to be the social or sporting ones. Going unbeaten for the year in 3rd XV rugby and making up ridiculous games to pass the time between lectures stand out to me.
On the academic side of things, I enjoyed getting to the point where I found concepts particularly challenging – theoretical biomechanics really stretched me out of my comfort zone, something I didn't really experience with the more prosaic approach to rote learning I experienced at school.
I also enjoyed the process of completing my final dissertation and still sometimes refer to the real world implications of the research I carried out.
Describe your career journey since graduating. 
I've had quite a varied career but the through line has been my dual passions of sport and travel. Whilst at the University, I conducted a placement at Hawk-Eye Innovations and nearly 20 years later I've found myself back at the company, which must be fairly rare.
In between stints at Hawk-Eye, I've been a TV graphics operator/statistician working on major sporting events like tennis grand slams, rugby internationals and Olympic Games.
Most of my career has been focused on the commercial and sales side of business, having had roles as a salesperson for a few sports travel and adventure travel brands.
What is a typical day like in your current role?
My current role is as a Commercial Manager for global football at Hawk-Eye. I speak to federations about officiating technology (Video Assistant Referee, Goal Line Technology, Semi Automatic Offside etc.) and I design solutions to match what they're looking to achieve.
My degree helps lend an element of authenticity, certainly to the data side of the proposition, in that as a sports scientist I can understand the use case of performance data. A typical day involves external meetings with current and prospective clients, internal meetings to refine solutions, costing elements and design collateral to send out to clients.
How did your placement help you to develop? 
My placement year was partially abroad in France and partially working for Hawk-Eye. Both were fantastic experiences for different reasons.
Studying in France was hilarious in the sense that whilst I'm proficient in French, I certainly wasn't fluent, so lectures going into scientific detail were somewhat lost on me. However, the experience of living in Paris was such an eye-opener. Just day-to-day getting by and existing in a foreign country, experiencing the culture, is something that is equally challenging and rewarding and I'd recommend it to anyone.
In general, university life gives you a chance to grow and develop into the adult you want to be. It gives you a chance to reinvent yourself – if that's what you want to do – and to explore interests beyond working life.
What advice would you give to prospective students thinking about studying your course at Bath?
It's been a long time since I graduated so I'm sure things have changed but sport and exercise science at Bath was perfect for me. I wanted a university city that was big enough to have plenty going on but not so big that I could feel overwhelmed. I wanted a university that had loads of sport provision for all levels; I  wanted to be challenged academically. I felt like Bath offered all of that.