I'm a practicing coach and as part of my ongoing professional development today we had a supervision session on our comfort zones and thinking about these in relation to our own coaching practice. I wanted to share this learning more broadly as this concept may relate to you and your own work, especially when supporting students.
The common belief is that we can sometimes learn most when we are working outside of our comfort zones. This isn't always the case, as sometimes we may feel completely challenged, which in turn can have negative consequences on our own abilities and self-belief. Instead, we may which to think about our comfort zone in relation to two other zones:
Our comfort zone – the place where we feel most at ease or comfortable
Our growth zone – where we may feel uncomfortable but are able to grow and learn
Our stress zone – where we feel uncomfortable and feel out of our depths - may manifest in ways such as anger, stress, worry, self-doubt etc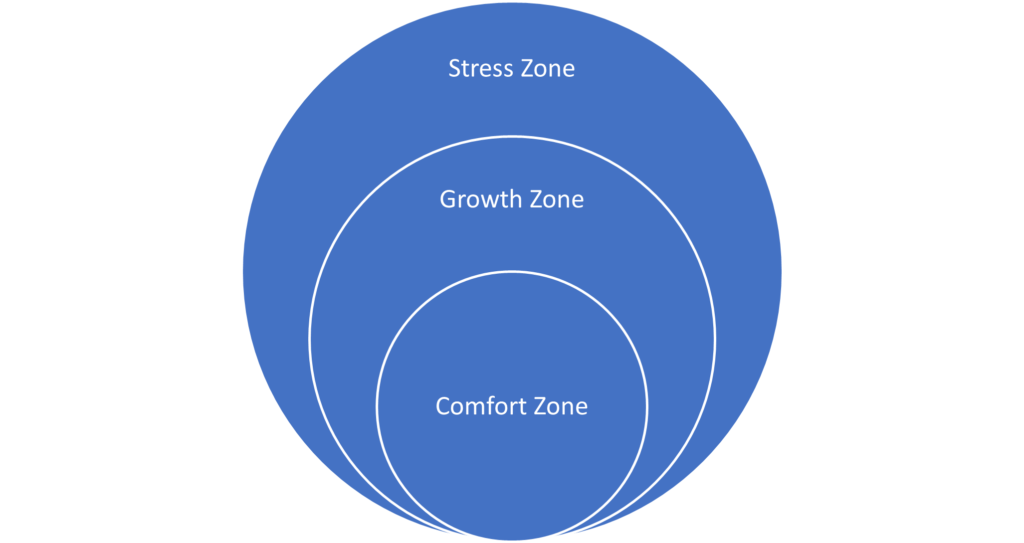 Offering pastoral support, especially when this isn't your full-time day job, may require you step outside of your comfort zones to support the needs of someone else. It's a place where you may feel uncomfortable at first but with experience you may find some of it becoming more comfortable.
No zone is better than one another; nor is it a weakness to always be in the stress zone. The important element is to notice your own abilities and the zones you generally operate in, as these can often be helpful clues to help you think about your own development needs.
You may find it helpful to think about your own comfort zones in relation to pastoral support and think about examples of when you step outside of your comfort zone and operate in your growth and stress zones. Observing the size of these zones over time may also be helpful for you to monitor your own development in this area.
I hope this offers a bit of introductory insight into this topic, I'm certainly no expert, but I I took so much away from the supervision session and wanted to share it more broadly.
Best wishes,
Oli
*With special thanks to Sharon (Leadership Coaching) for imparting this information on to me.