Running since 2018,  FUTURES has been awarded funding from the European Commission to bring this Festival of Discovery back for another year as part of European Researchers' Night.
FUTURES2020
Taking place on Friday 27 and Saturday 28 November 2020, FUTURES2020 promises to be bigger than ever before with researchers from Bath Spa University, University of Exeter and University of Plymouth joining the University of Bath and University of Bristol to showcase their work.
The FUTURES2020 Festival of Discovery will take research directly to the people with digital activities, hands-on experiments, science shows, games, quizzes, competitions, and exhibitions. Researchers will be heading out into shopping centres, botanic gardens, museums, cathedrals, naval vessels, and the streets to share their work.
The Festival is an opportunity for people, of all ages to explore the past and discuss the research that is shaping our future with researchers from the region's universities as they lead interactive activities and demonstrations across five counties in the South West.
Some of the planned highlights include a special Up Late at the Holburne Museum in Bath, a takeover of Exeter Cathedral, science busking in The Galleries shopping centre in Bristol, and young people exploring the history of piracy aboard a naval frigate in Plymouth.
Originally scheduled for Friday 25 September 2020, but due to the exceptional circumstances of the COVID-19 pandemic, FUTURES2020 will now take place on Friday 27 and Saturday 28 November 2020. We are anticipating much of our plans can go ahead with measures in place to protect against COVID-19 but we will also be taking  FUTURES2020 online, creating digital opportunities to engage with exciting research. The full programme will be published in Autumn 2020.
FUTURES2020 at the University of Bath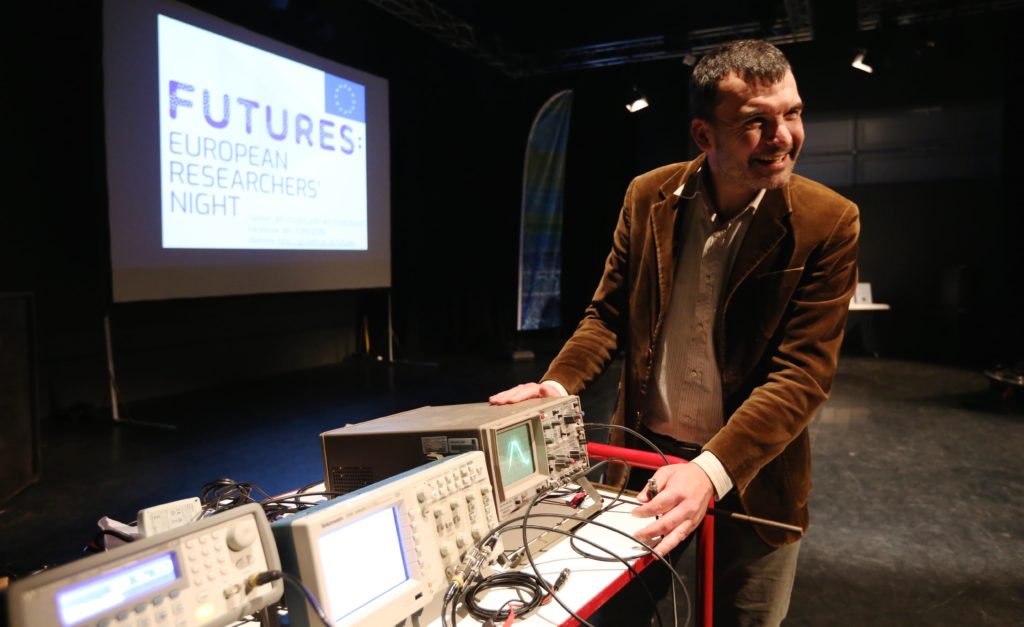 The Public Engagement Unit is leading on the development of a range of exciting engagement opportunities as part of FUTURES2020, including the return of Science Showoff and Walking with Scientists, a takeover of the Holburne Museum, science busking and FUTURES On Air, a collaboration with a number of local radio stations. If you would like to be involved and share your research with participants, watch this space or drop us an email for more details.
European Researchers' Night 2020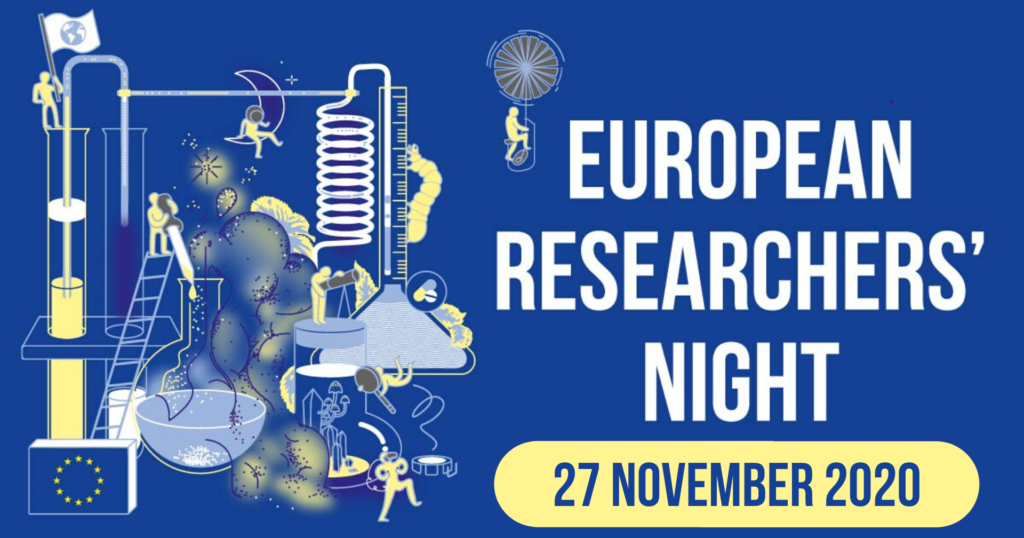 FUTURES2020 is part of the European Researchers' Night 2020 and is one of just two UK based projects of the 51 projects in 30 European countries.
The European Researchers' Night, funded under the Marie Skłodowska-Curie actions, is a Europe-wide public event that brings researchers closer to the general public. The Night showcases the diversity of science and its impact on citizens' daily lives, stimulating interest in research careers - particularly among young people. In 2019, it attracted 1.6 million visitors across 400 cities in Europe and beyond.
Dean Veall is Deputy Head of Public Engagement