To celebrate the high-quality and impactful research that is taking place across the University of Bath, the Images of Research competition and exhibition is back for 2022 as part of the University's inaugural Research Culture Week in June.
Representing research with an image
Images of Research is a competition for staff that invites them to use visual imagery and a short simple description to tell people about research and its benefits to society. Submissions to the competition will then form the Images of Research exhibition which will be exhibited on campus and at a location in Bath city centre.
Benefits of taking part
Over the 10 years of the original competition, between 2009 and 2018, some 550 images were submitted from right across the University. Researchers and other staff who were involved told us that thinking about the research visually and being challenged to write about their research in a succinct, engaging and non-technical way was valuable in supporting them in developing their communication skills. Dr Alistair March, who participated in the 2018 competition as a doctoral student in the Department of Architecture & Civil Engineering, highlighted how:
creating an image for the competition gave me a resource I used to have conversations with a variety of collaborators and people who can offer their own different perspective on my research that I wouldn't have thought about.
How to get involved in Images of Research 2022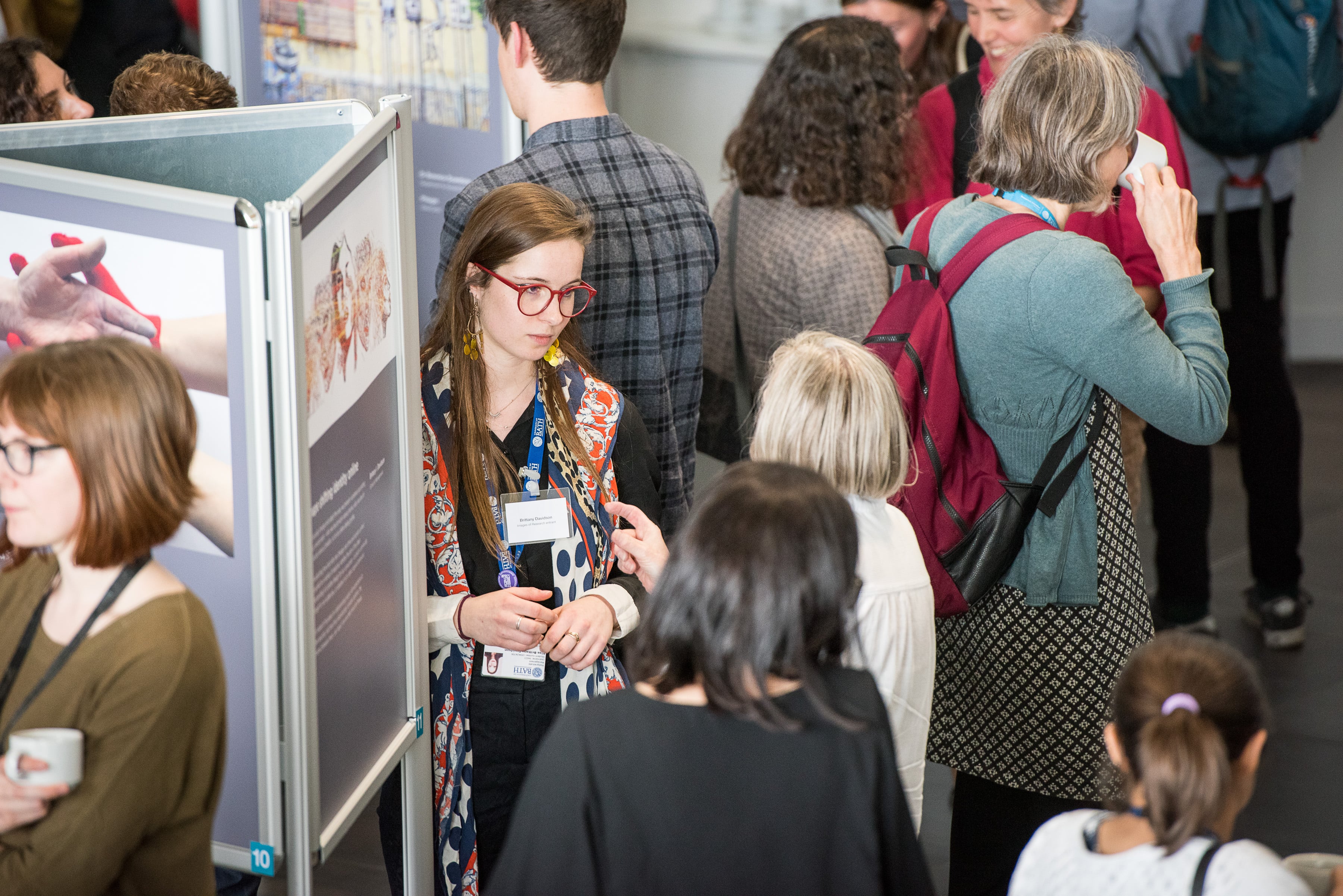 Taking part in Images of Research 2022 couldn't be simpler and to help we've developed five categories that reflect the University's strategic priorities and research themes:
Digital – research that is creating positive digital futures
Health and Wellbeing – research that is addressing pressing health and wellbeing issues people are facing
Local – research that is working with people from Bath and North East Somerset and creating positive outcomes for them and their communities
Partnerships - research that is working in collaboration with people outside academia including industry, policymakers and civil society and community-based organisations
Sustainability – research that is finding sustainable solutions to issues facing the planet and people
Submissions must include an image, (which could be a photograph, a drawing or digital creation or an image from research), a title, a 150-word description and an alternative-text description of the image.
What's important to remember though is that we're looking for submissions that demonstrate why research happening at the University matters - the difference University research is making to society.
Eligibility
Images of Research 2022 is open to staff across from Education and Research (including doctoral students) and Technical and Experimental job families we also welcome submissions from staff in the Management Specialist and Administration job family who support and input into research.
Next steps
If you want to take part in Images of Research 2022 head to the Images of Research 2022 Submission Guide for full details of how to take part and the criteria we'll be using to judge entries.  You can also check out check out some of the submissions from 2018 Images of Research competition for inspiration. Once you're ready all you need to do to enter is fill in the Images of Research 2022 Submission Form and then send over your image to the Public Engagement Unit. Submission must be received by  5pm, Wednesday 1 June 2022.
Good luck and please feel free to drop us a line (public-engagement@bath.ac.uk) if you want to discuss anything about the competition.