Our weekly review of the top news shared by the University of Bath across its corporate social media channels
News about our research
Following a research from our Department of Health regarding the impact of hangovers, we filmed a short video with the academic discussing the study. This interview was viewed on 2,100 occasion.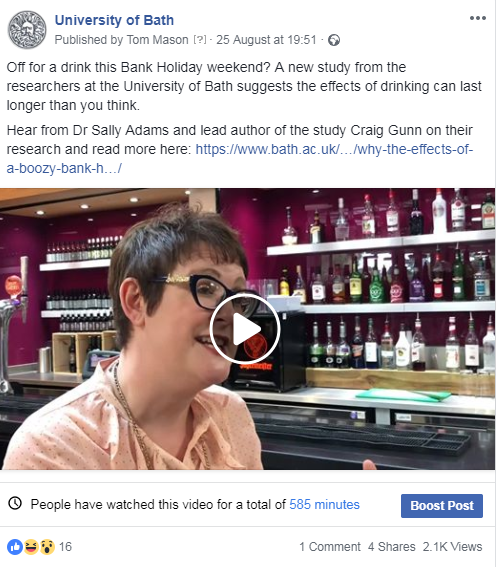 News about public engagement
Dr Rob Wortham in the Department of Chemical Engineering is taking part in the TedX Bath conference in September. We shared this news on Twitter and reached 1,826 people.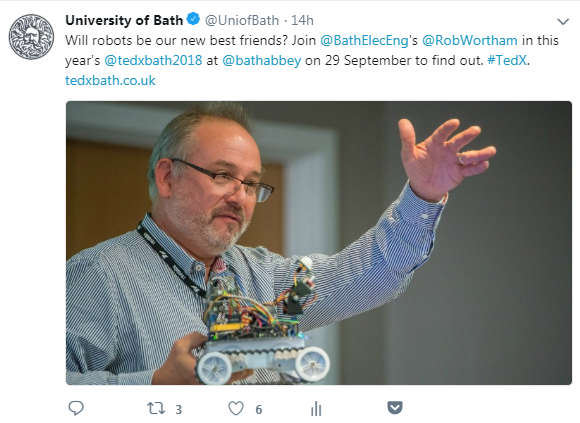 News about our student recruitment
We tweeted information about our upcoming Open Day in September. This post reached 1,988 individuals on Twitter.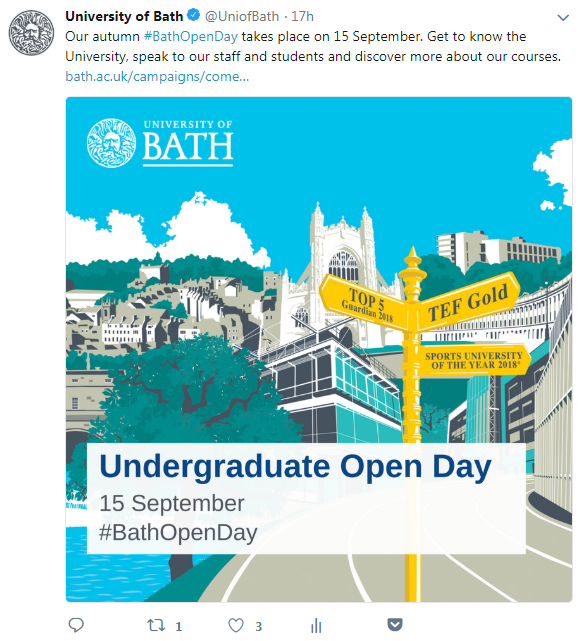 News about student experience
In advance of the Great British Bake Off starting on TV, we shared a video created at the Doctoral College Bake Your Doctorate Showcase event in April. In this video, students shared their experiences of studying at Bath. This post had over 3,264 impressions on Twitter and 1,149 video views.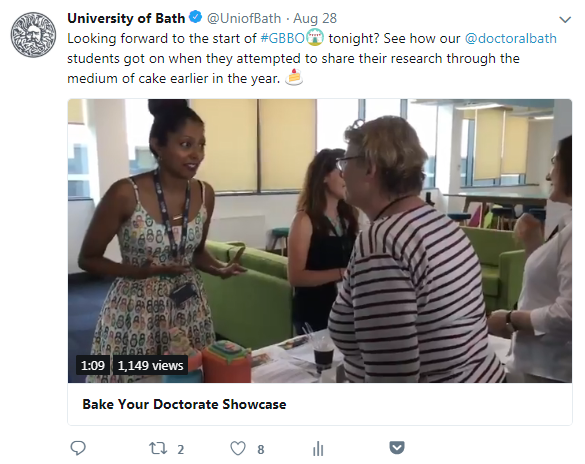 News from our social media community
We shared a photograph from one of our followers on Facebook. This post had a reach of 4,734, people with nearly 100 reactions on the photo.