Our weekly review of the top news shared by the University of Bath across its corporate social media channels.
News about student experience
We attended the opening of the new quiet study space on Level 1 of the Library, and posted the announcement on Facebook. This post reached 11,463 people, and gained 343 reactions as well as 33 comments.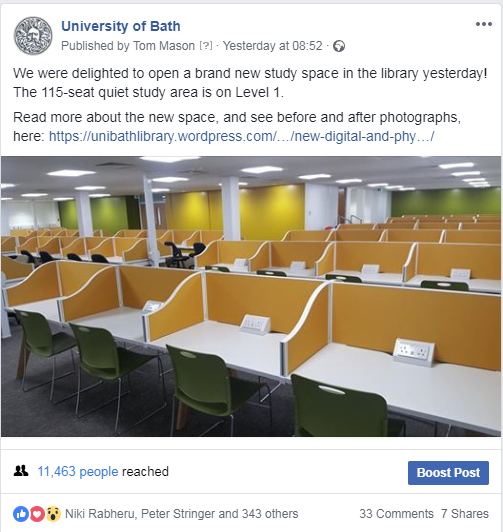 News about public engagement
To announce the launch of the new Visions of Science exhibition opening at The Edge, we shared a video on Instagram explaining how our researchers worked with artists to create the installations. This video reached 2,971 people.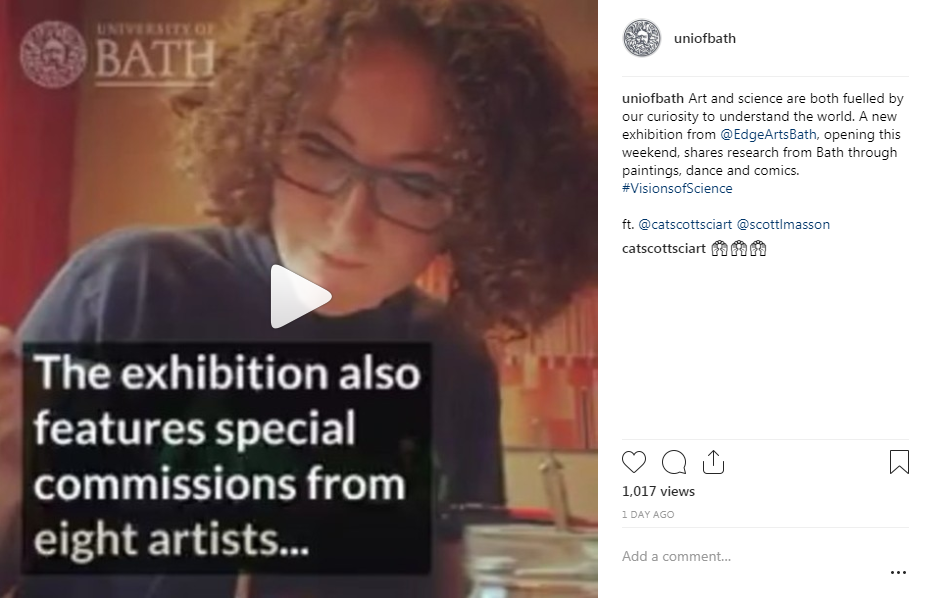 News about our research
Our PhD researcher Oly Perkins from the Department for Health featured on BBC2's 'Trust me, I'm a doctor'. We posted on twitter at the time the programme aired on television, and the post reached 2,806 people.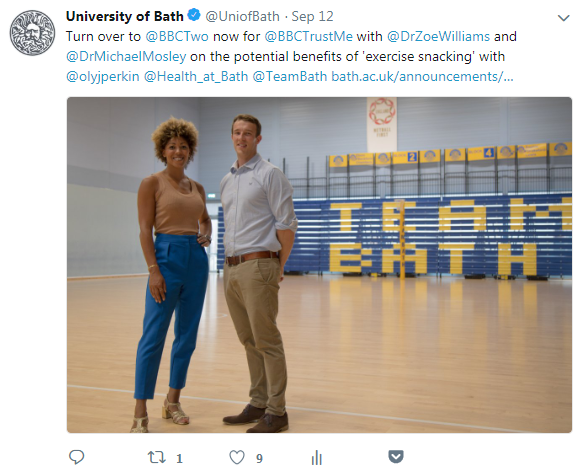 News about our student recruitment
To target potential international students we featured a video of Chinese students talking about their experience at Bath. This video reached 7,511 people on Facebook.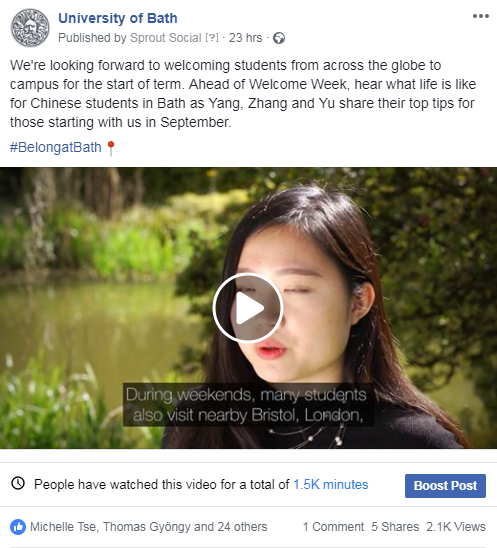 News from our social media community
We shared a photograph from one of our followers on Instagram. This post had a reach of 6,260 with 1,236 likes on the photo.