Our weekly review of the top news shared by the University of Bath across its corporate social media channels.
News about student experience
To highlight the international nature of the University we filmed several videos with our international students, counting down to Welcome Weekend in their language, include the below in Mandarin which reached 3,072 people.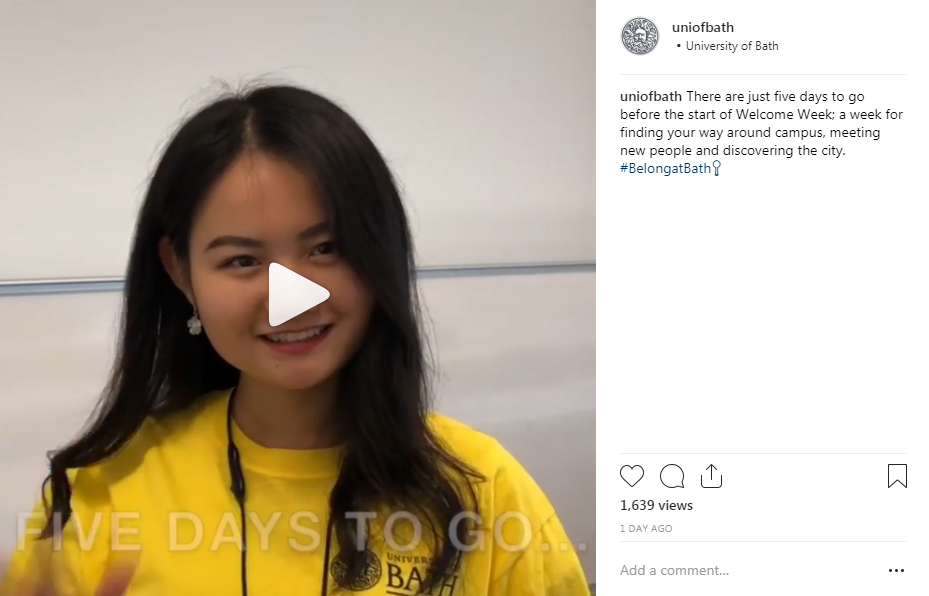 News about our research
In advance of the Milner Centre opening an interview was filmed with Lawrence Hurst. This was then cut with scenes from the opening day and posted on Twitter. This video gained 1,859 impressions.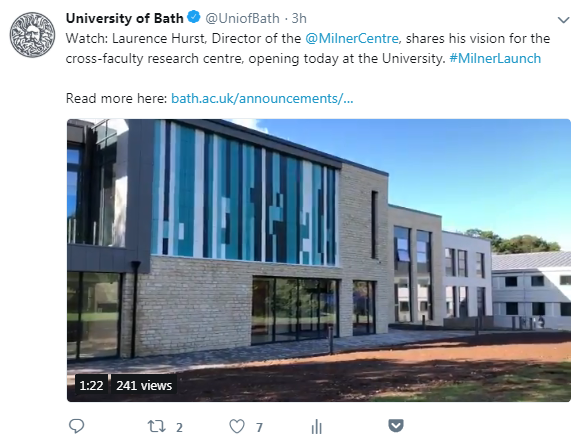 News about public engagement
To promote the upcoming European Researchers' Night 'FUTURES' a video was created and posted to Twitter, gaining 3,284 impressions.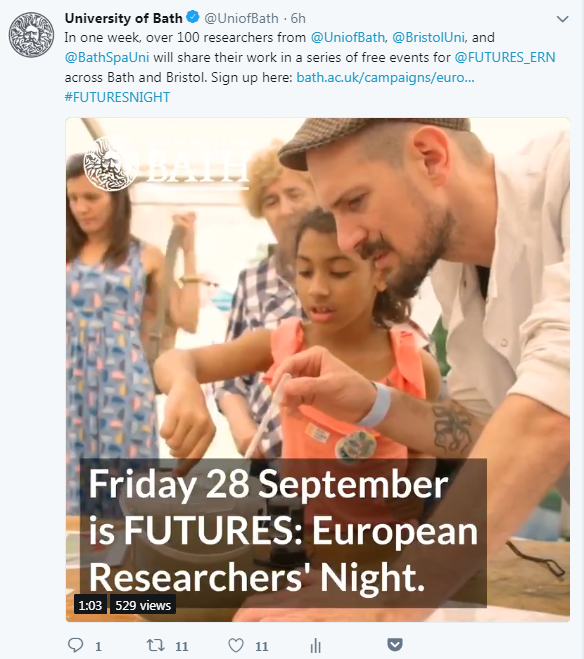 News about our student recruitment
To target potential international students we created a YouTube playlist of existing videos called "Meet our students". Students from China, India, Latin America and Malaysia share their tips and advice for new students. We shared this link on Twitter, and it gained 2,314 impressions.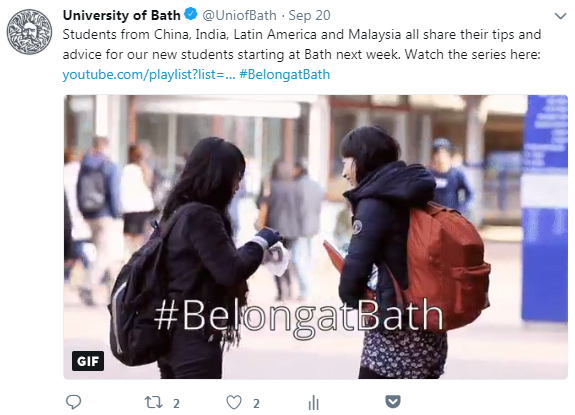 News from our social media community
We shared a photograph from one of our followers on Instagram. This post had a reach of 4,714 with 447 likes.