Our weekly review of the top news shared by the University of Bath across its corporate social media channels.
News about student experience
7 November was Stress Awareness Day. To mark the occasion, the University shared a blog produced by the Student Services team which highlighted their tips on managing stress. This post was seen by 2,622 people on Twitter.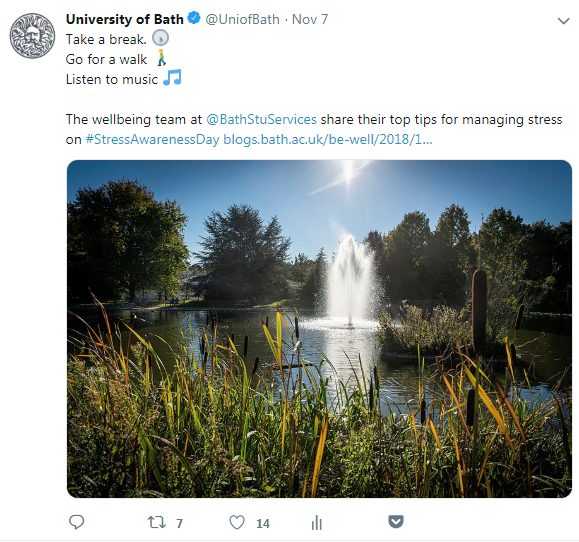 News about our student recruitment
We held an Postgraduate Virtual Open Day on the 7 November. During the event, the University shared a photo of its ambassadors helping prospective students with their questions. This post reached 5,227 people on Facebook and received 200 engagements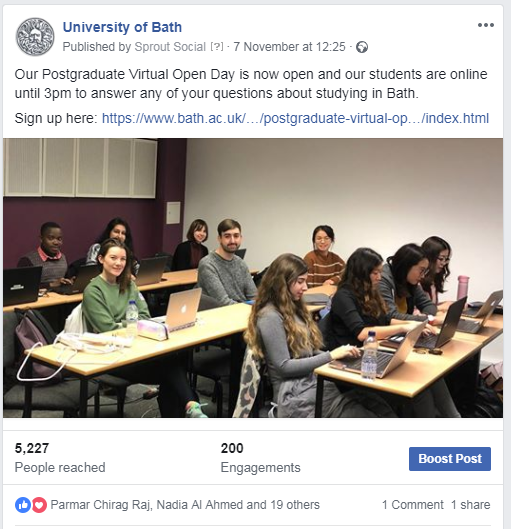 News about our research
Head of PoLIS, Nicholas Startin, shared his insights on Brexit for an interview on BBC Radio Bristol. This news was promoted on Twitter. 3,118 people saw this tweet.
News about public engagement
This year's 'Pack for Good Campaign' from the British Heart Foundation and Student Community Partnership had a record-breaking number of donations from Bath students and local residents. We shared this news on our Facebook page and reached 4,090 people.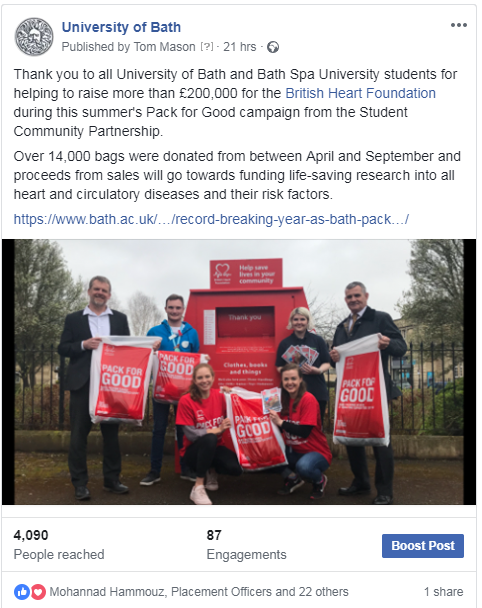 News from our social media community
We shared a photograph of an Autumnal scene on campus from one of our followers on Instagram. This post had a reach of 73,500 people on Twitter and gained 753 likes on Instagram.