Our weekly review of the top news shared by the University of Bath across its corporate social media channels.
News about our research
14 November was World Diabetes Day. To mark the occasion, the University shared a video featuring information on research into a bloodless diabetes test. This post was seen by 8,977 people on Facebook and gained 2,000 views.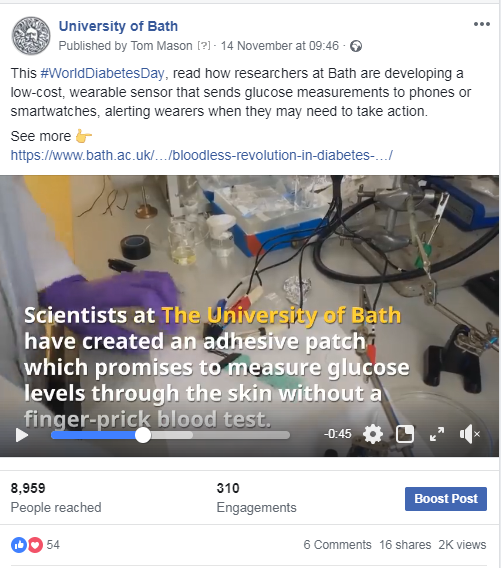 News about our student recruitment
The University's shared a video created by the Department of Engineering and Design featuring one student's placement story; a key selling point for our undergraduate courses. This post had 5,384 views on Facebook.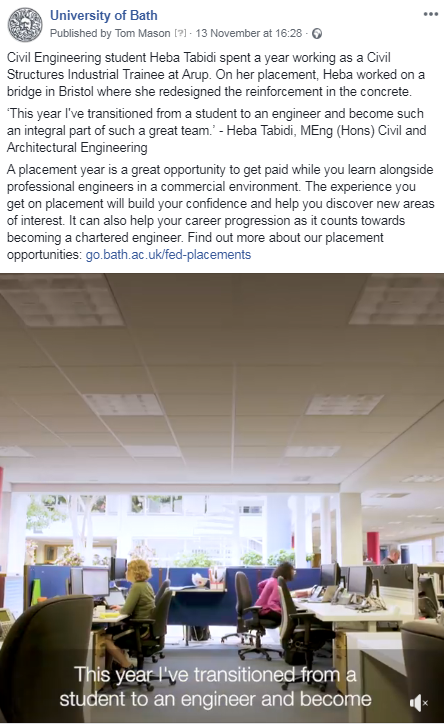 News about public engagement
On Social Enterprise Day, the University promoted how work in the Bath Innovation Centre can help support local entrepreneurs. This tweet had 1,600 views.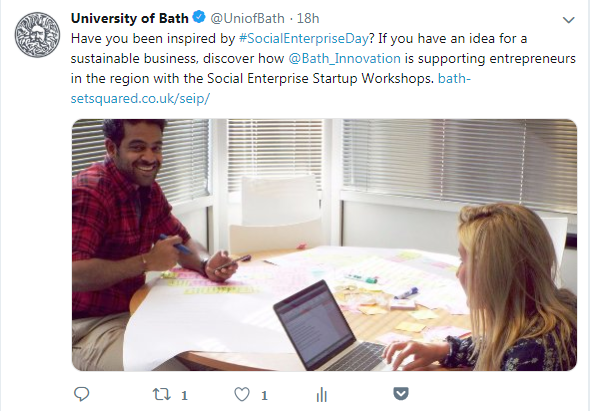 News about student experience
Student Services is hosting a Worry Workshop for students in November. The University promoted this workshop on Twitter, which gained 1,341 views.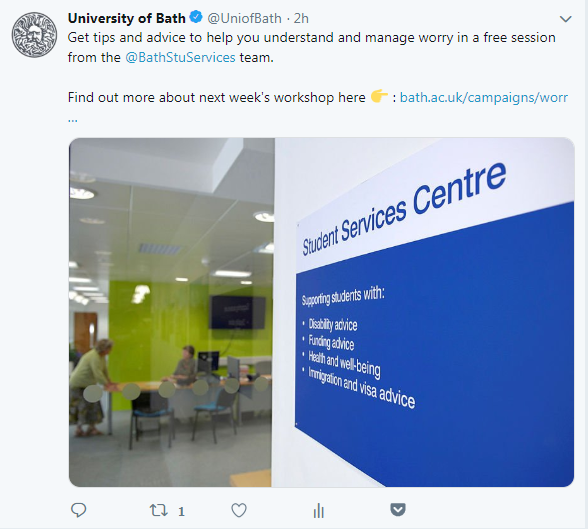 News from our social media community
The University hosts 'Code First: Girls' an event which offers coding training for girls. The University shared a photograph from one of the event's trainers, which gained 2,852 views on Twitter.