Our weekly review of the top news shared by the University of Bath across its corporate social media channels.
News about our student recruitment
The University's Architecture course has been awarded the top ranking by both The Complete University Guide and the Good University guide for 2019. We shared this news on Facebook and it reached 7,750 people.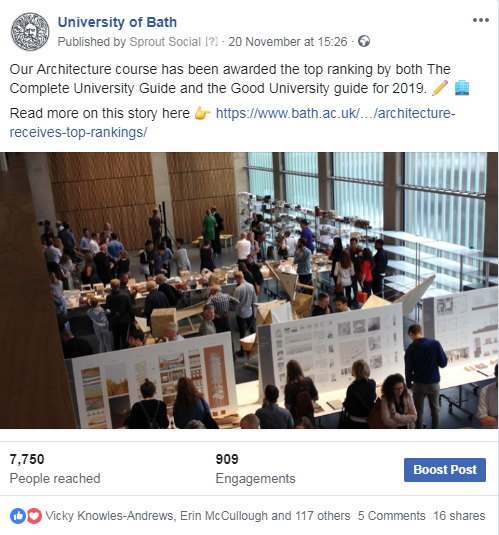 News about student experience
Our students from Team Bath Racing Electric are heading to China to represent Bath in the Formula Student China contest. We created a video to share this news on Facebook and it was seen by 6,488 people and viewed on 1,500 occasions.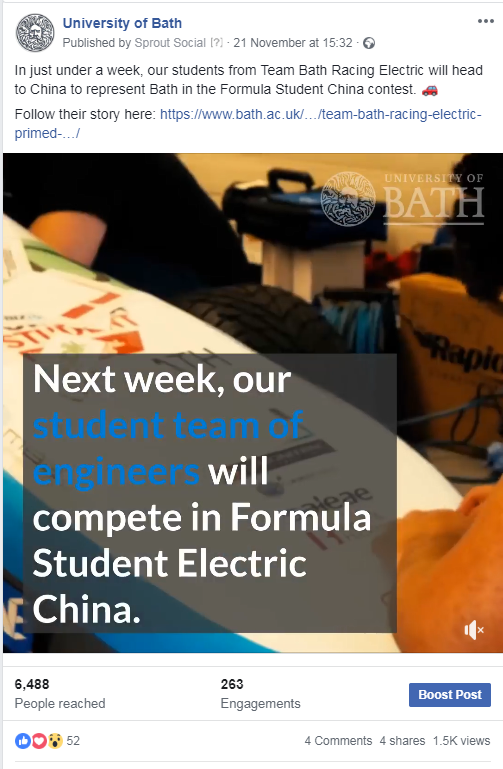 News about public engagement
Following the popular "Old People's Home for 4 Year Olds" TV show, Professor Malcolm Johnson is giving a public lecture to discuss what it's been like working on the programme. We promoted this news on Twitter and the post was seen by 2,355 people.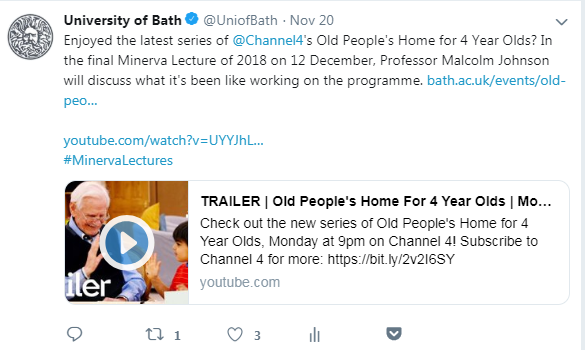 News about our research
19 November was World Toilet Day. To mark the day, we shared a blog written by PhD student Naomi Deering on her research into safe sanitation. This post was seen by 3,065 people.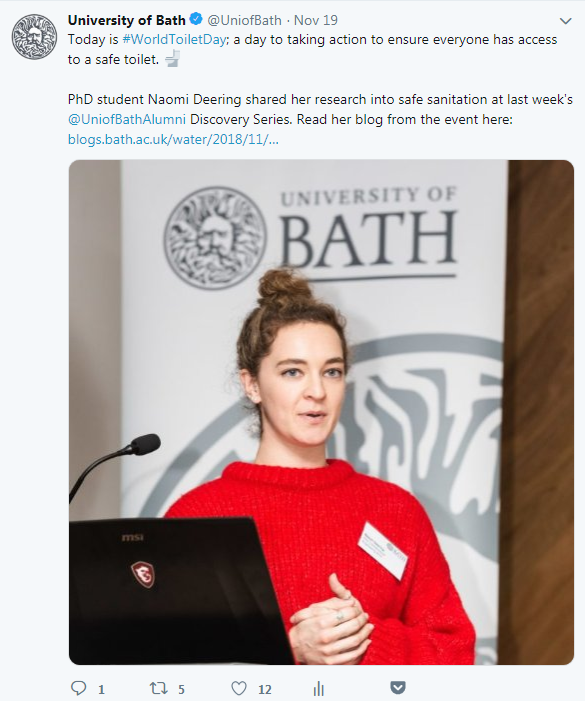 News from our social media community
We shared a photograph from one of our followers on Instagram. This post reached 5,321 people and had 656 likes.