Our weekly review of the top news shared by the University of Bath across its corporate social media channels.
News about our student recruitment
Colleagues in HSS held an information webinar for prospective students about the University's new Criminology course. This was promoted on Twitter and gained 2,007 impressions.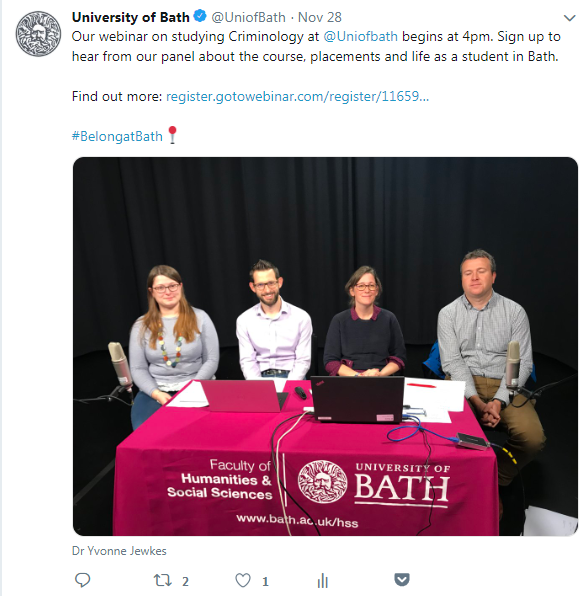 News about student experience
Engineering student Jacob successfully launched a high-altitude balloon into space. The University shared this video footage on Twitter and gained 9,316 impressions. The video was shared by the Twitter account for the UK Space Agency.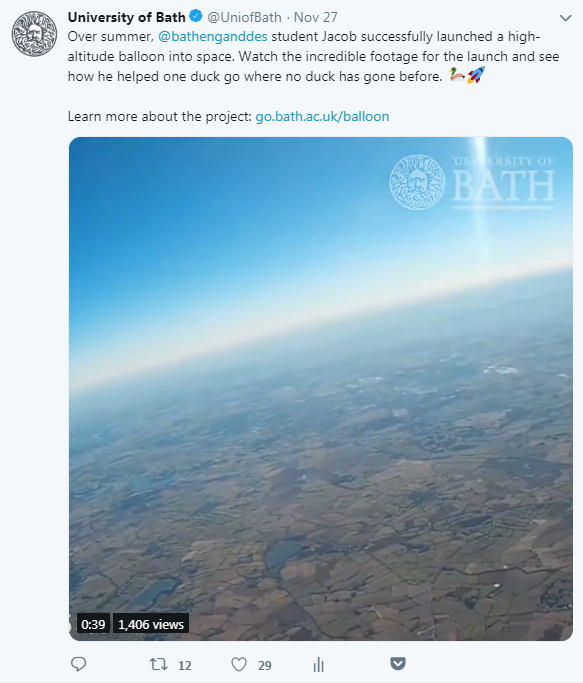 News about our research
The University interviewed Professor Sam Sheppard about the risks of Staphylococcus epidermidis, as outlined in a new research paper from the Milner Centre for Evolution. This video was shared on Twitter and gained 2,080 impressions.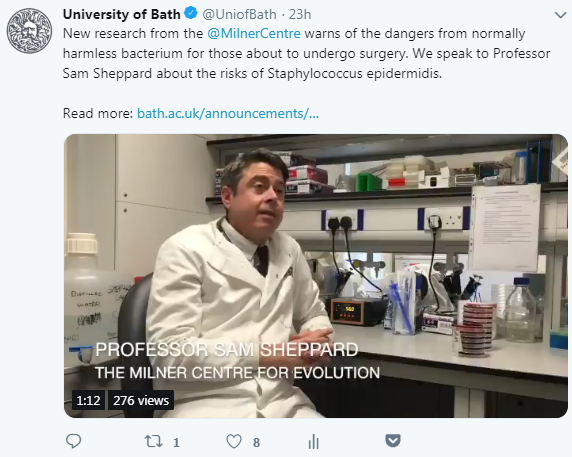 News about public engagement
The University held a screening of the film The Workers Cup, a documentary about migrant workers in Qatar. A video to promote this was shared on Facebook and gained 689 views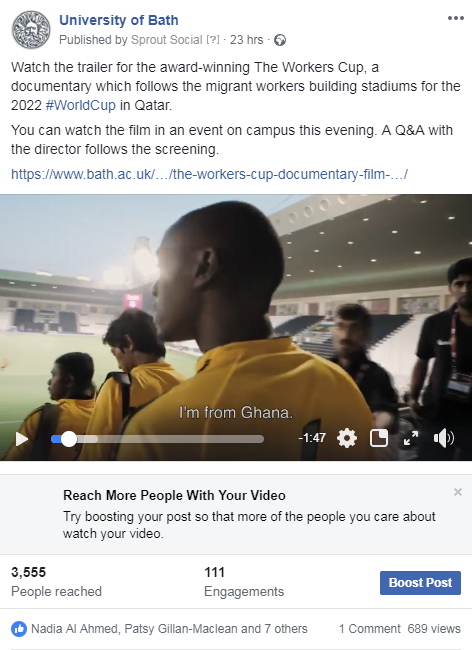 News from our social media community
We shared a photo posted by Crew Bath of them rowing on the river Avon. This picture reached 3,145 people.