Our weekly review of the top news shared by the University of Bath across its corporate social media channels.
News about our student recruitment
To promote the 2020 prospectus, the University posted a graphic to Twitter. This tweet reached 3,915 people.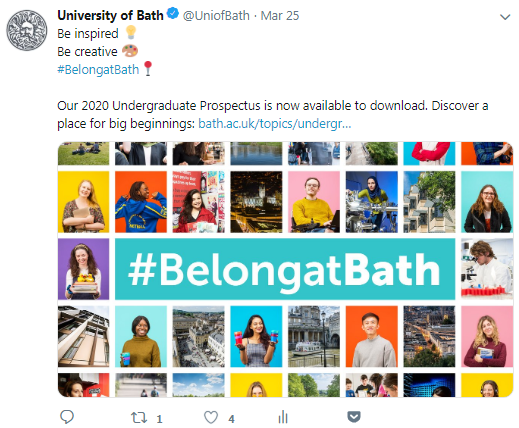 News about student experience
The University posted a video by student blogger Marian about places to eat on campus. This video reached 11,301 people.
News about our research
Several researchers met with the Queen to discuss their research. The University shared this news on Facebook and reached 9,435 people.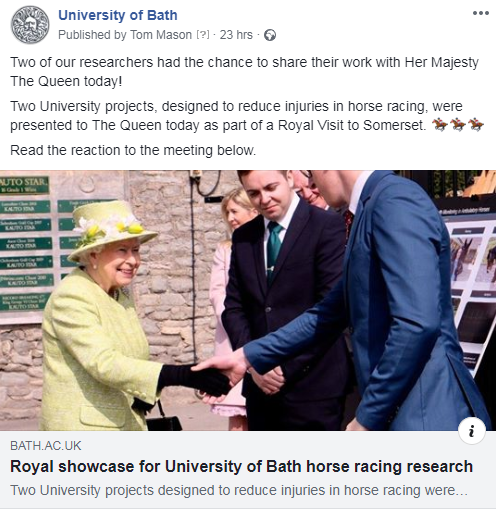 News about public engagement
The University shared information on our next Minerva public lecture on Twitter. This post received 5,296 views.
News from our community
The University shared a photo from one of our Instagram community onto Facebook, and this post reached 5,643 people.