Our weekly review of the top news shared by the University of Bath across its corporate social media channels.
News about our student recruitment
The University shared a video from Team Bath to promote the hockey programme for prospective students. The video reached 6,147 people on Facebook and was watched on 1,400 occasions.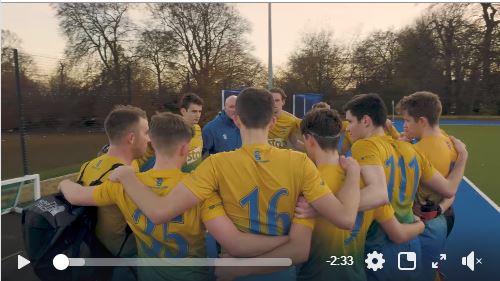 News about student experience
To help support students during Semester 2 assessments, the University has been providing revision advice and tips through its social media channels. This included a video of students sharing helpful revision techniques, which was seen by 3,337 users on Instagram.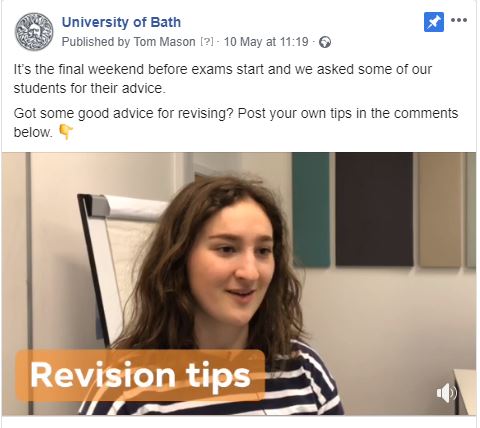 News about our research
The University recorded a video interview with Dr Christof Lutteroth to promote his research into eye-tracking software and the development of a programme that lets users browse the internet with their eyes. The video was seen 1,232 times on Twitter.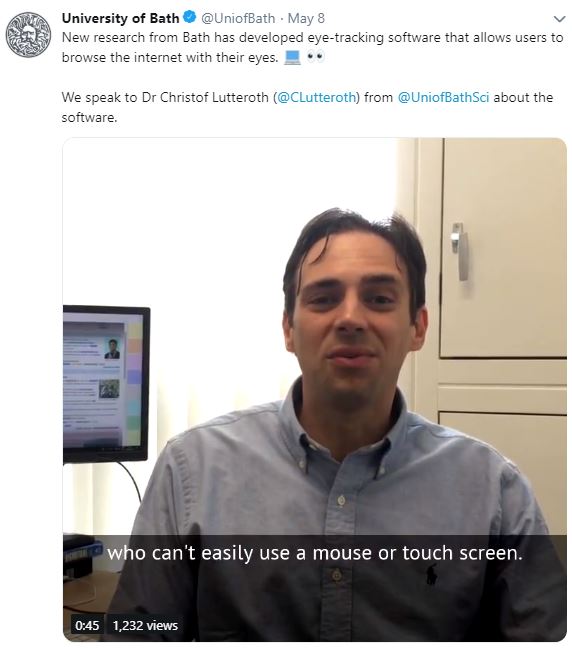 News about public engagement
Academics and students from across the University will be taking part in the Pint of Science Festival in May. The University created and shared a video promoting our involvement in the festival. This was seen on 538 occasions on Twitter.
News from our community
One of our students shared a photo of her revision at home. This was posted onto the University's channel in order to promote the Academic Skills Centre to our student community. This photo reached 7,170 people on Instagram and 994 people like, commented or shared the image on Facebook.