Our weekly review of the top news shared by the University of Bath across its corporate social media channels.
News about our student recruitment
The University shared a video on Facebook from the Politics, Languages and International Studies Department interviewing students about their highlights of the year. This video reached 10,130 people.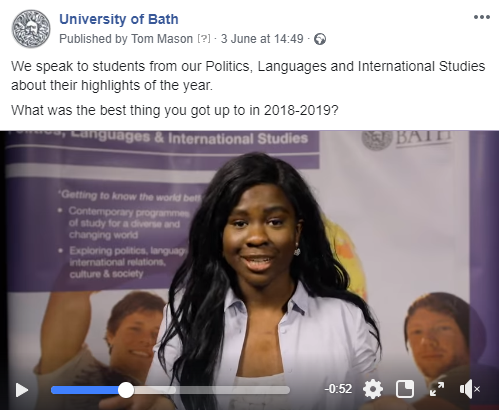 News about student experience
The University shared a video of a student showcasing their accommodation in John Wood Court. This video reached 14,711 people on Facebook.
News about our research
Researcher Dima Albadra won an award for their photograph depicting a refugee using VR technology. We shared this photo on Twitter and reached 4,368 people.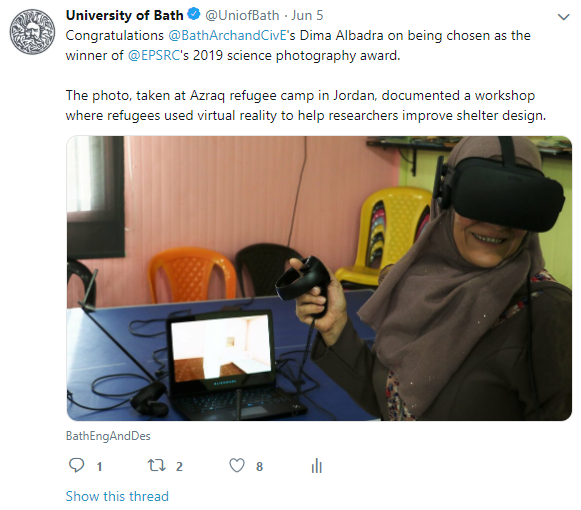 News about public engagement
The University shared a promotional video and link for the Digital Festival of Nature on Twitter. This post reached 2,985 people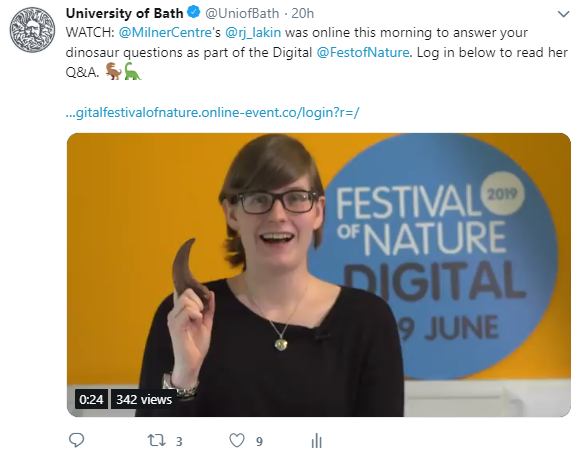 News from our community
On Facebook the University shared a photo from one of our community alongside a good luck message for exams. This post reached 8,269 people.