Our weekly review of the top news shared by the University of Bath across its corporate social media channels.
News about our student recruitment
The University shared the news about our positive feedback from the National Student Survey to Facebook. This post reached 11,883 people.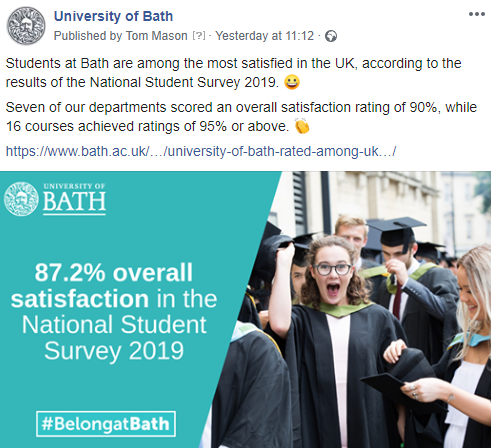 News about student experience
The University shared a video to Facebook about our student group Bath Zero Emissions Motorcycles' participation in the Isle of Man TT competition. This video reached 5,248 people.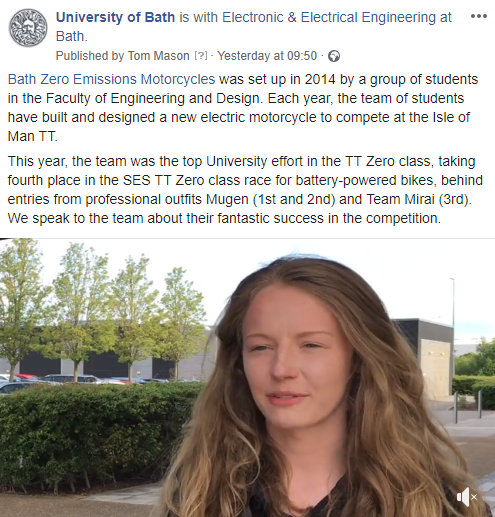 News about our research
The University shared a video to Twitter detailing research from Andrew Crane into the types of bosses job seekers want. This video reached 4,715 people and received 890 views.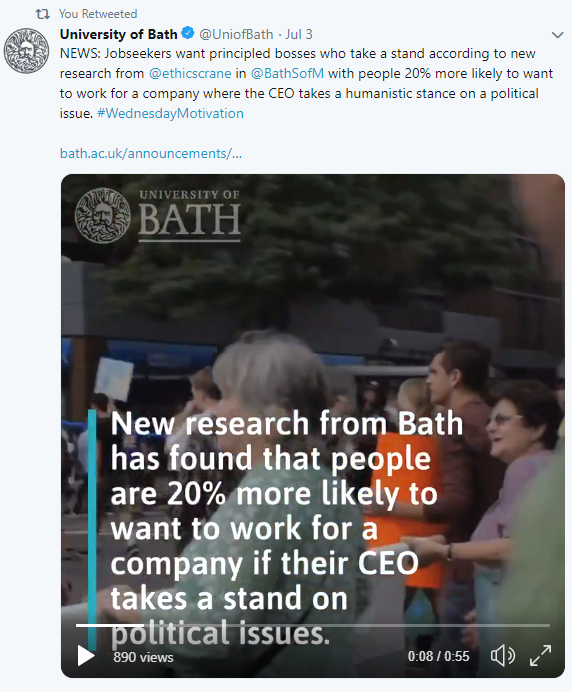 News about public engagement
The Edge held an After Hours evening event with live music and workshops. The University shared this on Twitter and reached 1,977 people.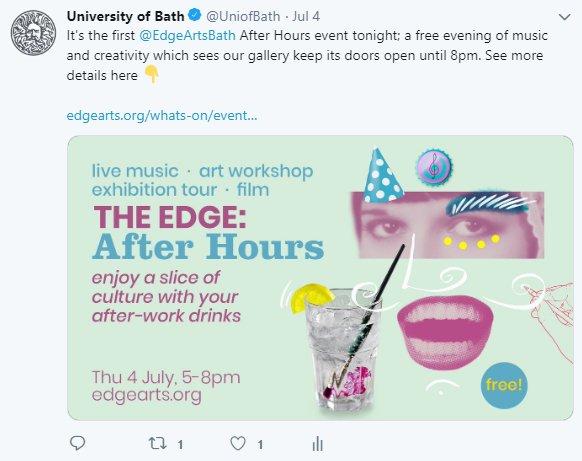 News from our community
On Instagram the University shared a photo from one of our Twitter followers, academic Oscar De Mello. This post reached 4,991 people.