Our weekly review of the top news shared by the University of Bath across its corporate social media channels.
News about our student recruitment
The University shared a recruitment video for the Department of Social and Policy Sciences to Facebook. The video, created by the Faculty of Humanities and Social Sciences marketing team, reached 8,351 people and gained 2,300 views.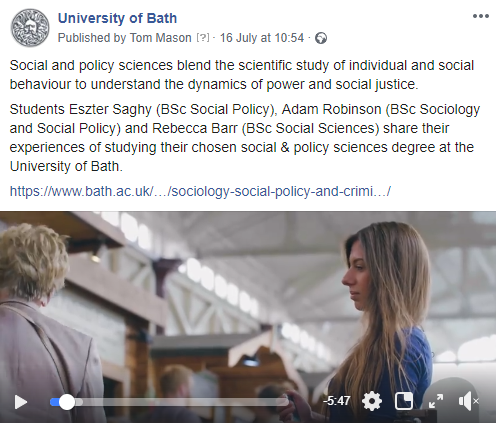 News about student experience
The University social media team interviewed the students involved in the 2019 Formula Student Racing competition. These interviews, exploring how the University enabled students to pursue their love of engineering, were shared on Facebook, gaining 2,133 views.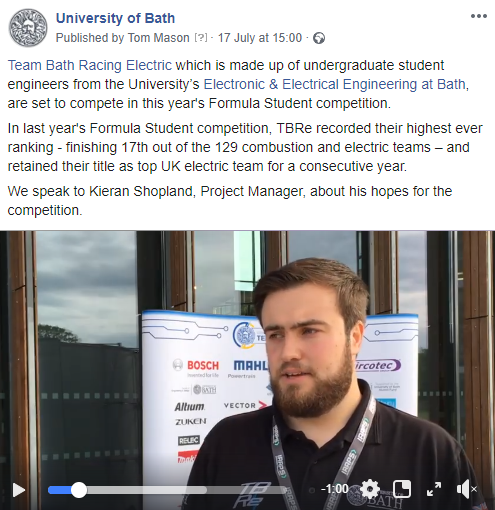 News about our research
The University shared a link to a Conversation article written by Dr Felia Allum on Twitter regarding her research into the Mafia in Italy. This post reached 3,425 people.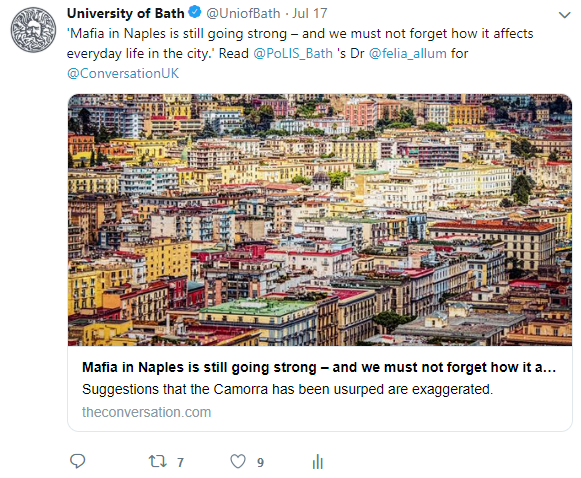 News about public engagement
The University shared the details of the latest Minerva lecture on Twitter. This post reached 3,175 people.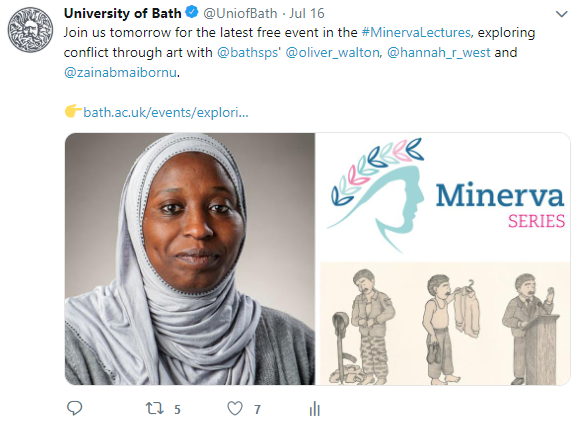 News from our community
To conclude the University's graduation coverage, a photo from one of our recent graduates was shared on Instagram. This post reached 8,839 people.