Our weekly review of the top news shared by the University of Bath across its corporate social media channels.
News about our student recruitment
The University shared a video produced by the Faculty of Engineering & Design marketing team about its Chemical Engineering course. This video promoted the course to prospective students for 2019-2020. The video on Facebook reached 6,363 people and was watched on 976 occasions.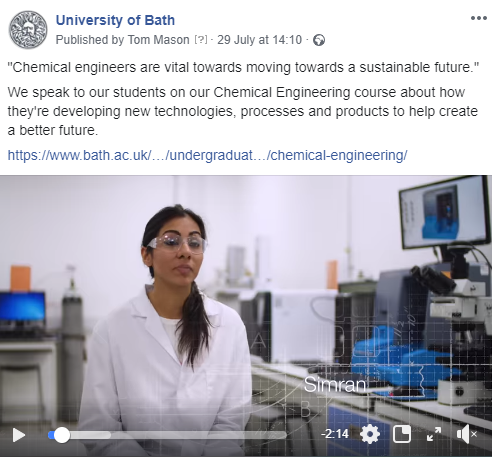 News about student experience
The University shared a video promoting the new interactive virtual reality model of 4ES. This post reached 5,734 people on Facebook.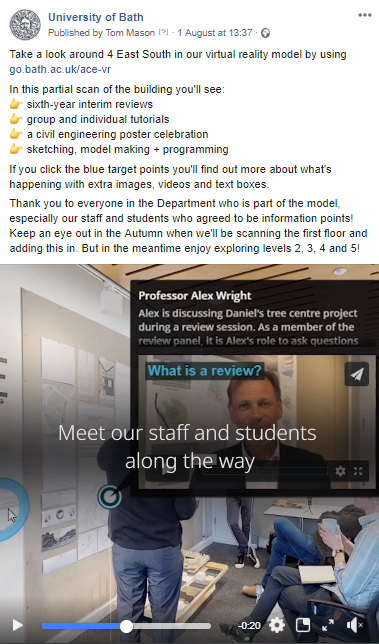 News about our research
The University social media team created and shared a video to Twitter detailing the latest research from Dr Maisem Laabei into how cigarette smoke makes MRSA superbug bacterium more drug-resistant. This video gained 10,740 impressions and was seen on 2,300 occasions. It was also hosted on the Daily Mail website alongside the article discussing the research.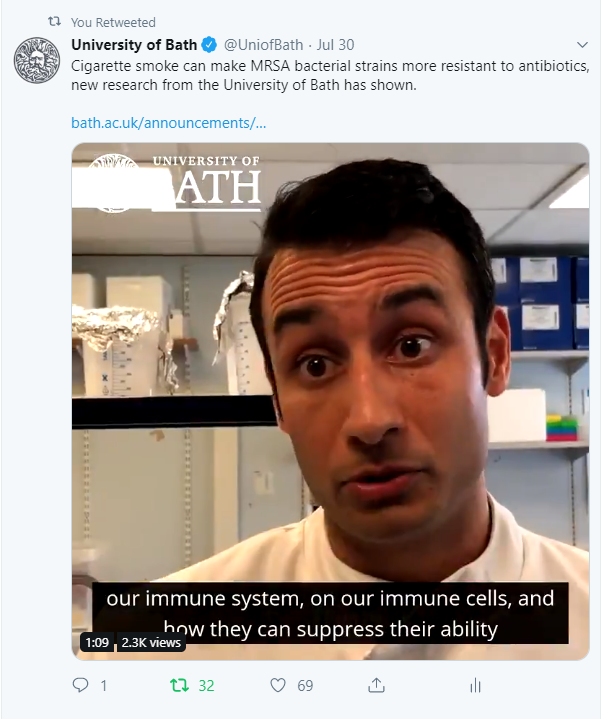 News about public engagement
We shared a post about the upcoming Modern Pentathlon which takes place at the University in August. This post reached 3,672 people.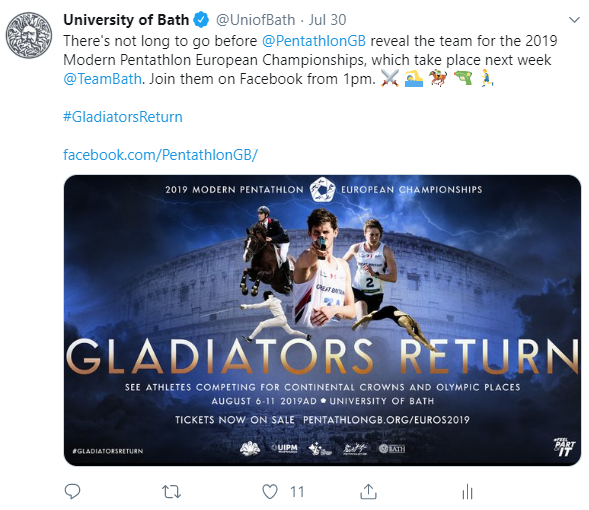 News from our community
The University shared this time lapse video of two students studying in the library from one of our followers. It reached 4,957 people on Instagram.