Our weekly review of the top news shared by the University of Bath across its corporate social media channels.
News about our student recruitment
As part of the marketing strategy ahead of Clearing, the University shared a video produced by the Faculty of Science about its Maths and Statistics course. This video reached 5,427 people on Facebook and was seen on 2,200 occasions.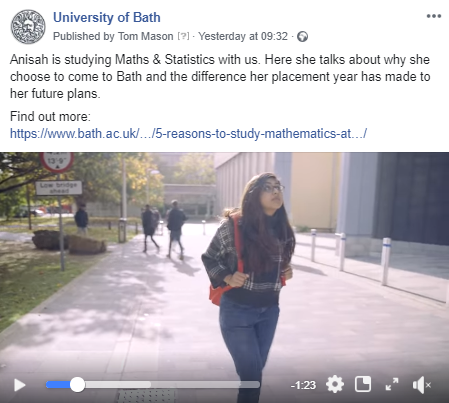 News about student experience
Our students entered Formula Student with the University's first self-driving car. The University shared an article about this to Facebook, driving 301 users to the news story on Bath.ac.uk.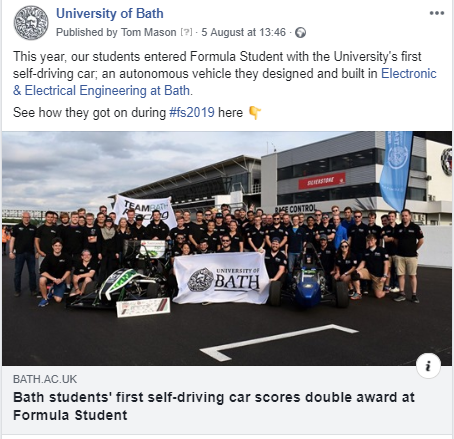 News about our research
The University shared a video detailing the vaccine research from Jean van den Elsen and Asel Sartbaeva. This post reached 5,436 people and was watched on 1,800 occasions on Twitter.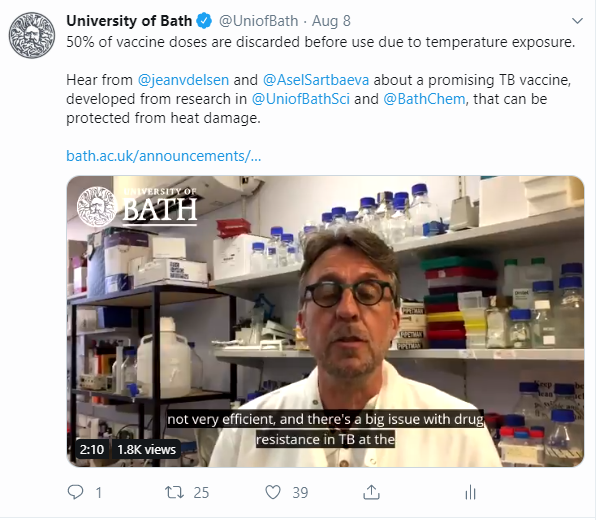 News about public engagement
We shared a video about the upcoming Modern Pentathlon European Championships which took place at the University last week. This post reached 7,245 people on Facebook. It was watched on 3,600 occasions.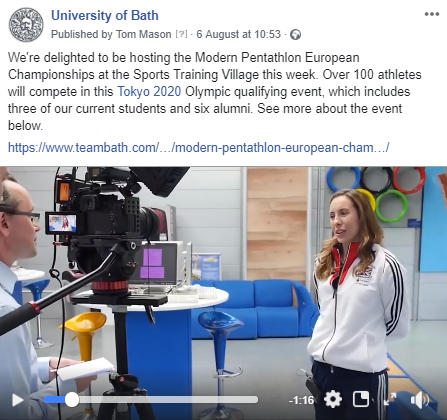 News from our community
The University shared a photograph from one of our followers to Twitter. This post reached 5,463 people.