Aside from applying for uni itself, applying for accommodation is the most stressful experience of uni preparation- at least it was for me! I live in Woodland Court, and thought it would be good to offer a little personal insight into my accommodation block.
First of all, the rooms in Woodland Court rooms are larger than your average room in a halls of residence.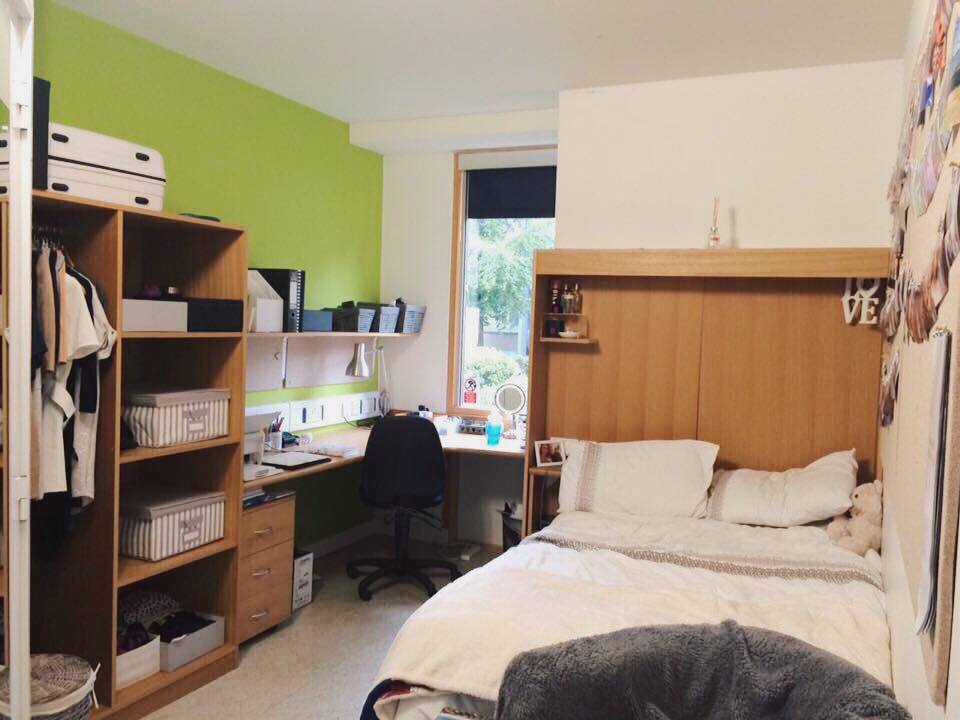 The bedrooms are ensuite, with a sink, a toilet and a shower (which you can use all at the same time). The shower has a shower curtain so it's more like a wet room but the water drains quickly so you don't end up flooding the whole room. There's also one glass shelf to place various toiletries, and a large mirror.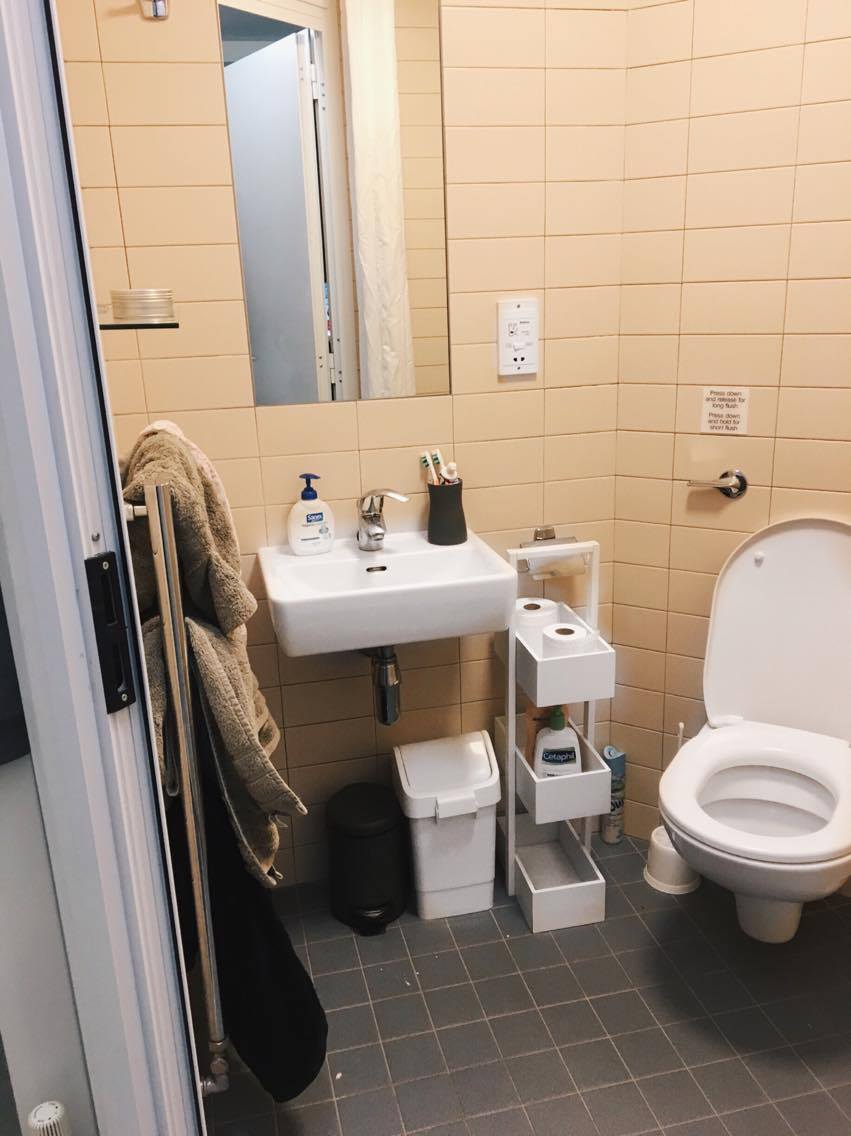 On the bathroom door, there is a full-length mirror and to the side of this you have an open storage unit of four shelves and a hanging rail. There is also plenty of space above the storage unit and under your bed. I recommend investing in some large boxes for these areas if you have a lot of belongings as it makes everything a lot tidier. Next to the storage unit is a corner desk with loads of space and a shelf above it. There are also three drawers underneath the desk. The walls have 8 plug sockets, two aerial cables and an ethernet plug. Then on the opposite wall, you have a small double bed with three shelves next to it and a large pin board covering one wall. The room also comes with two bins and an armchair.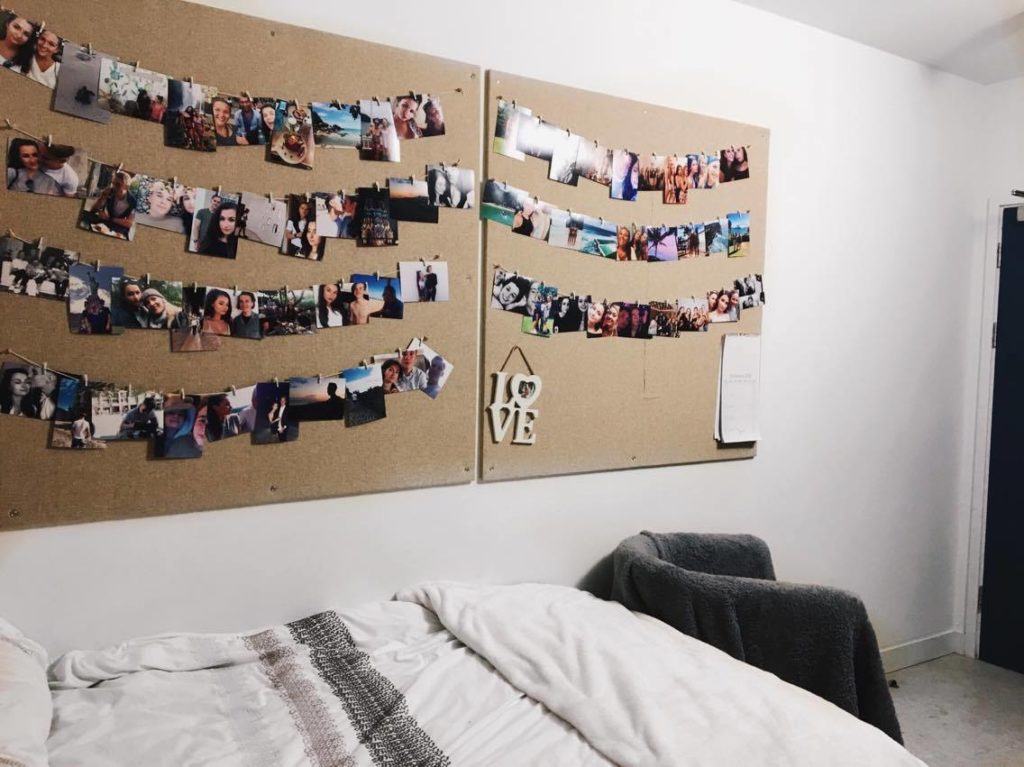 In our block, all walls are white apart from the desk wall which is bright green, and the armchair and provided bedding is blue. I used all my own bedding just because it makes your room a bit homelier, but if you do decide to use the university provided ones you can get them exchanged every Wednesday. We get our bedroom and bathroom cleaned every six weeks but I would recommend bringing your own cleaning products if you're a bit of a neat freak like me, as everything gets very dusty very quickly for some reason. I thought my room was a bit cold for the first week or two until I realised that my radiator wasn't actually turned on…
My flat consists of 15 students and so we get a slightly larger kitchen to share. There's not a lot of space in the kitchen but we get one cupboard, one fridge shelf and one freezer shelf each which just about fits my things in. There's also an extra shelving rack that you can put a box of all your utensils on. There are two sinks, two hobs, an oven, a grill, two microwaves, a toaster and a kettle. We also have a TV, an ironing board and an iron. There is also a table and plenty of chairs to use, although it can be a bit of a squeeze at dinner time.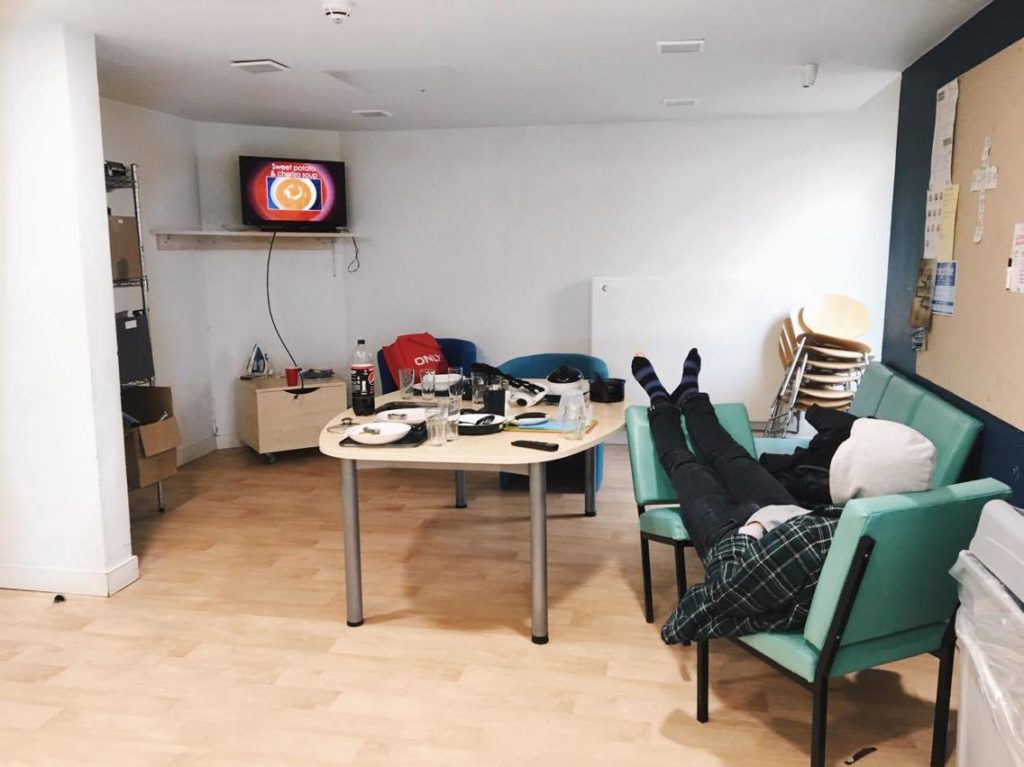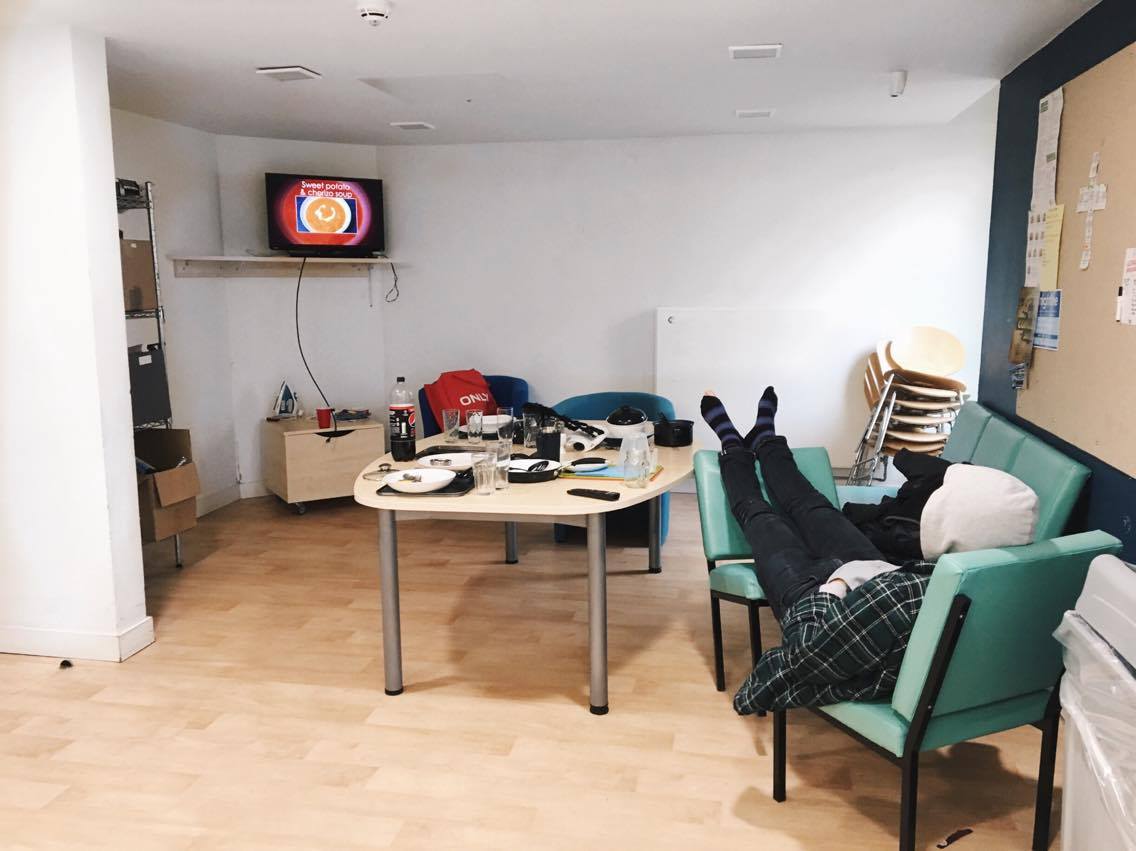 We're on the east side of campus, pretty much as far east as you can get. Marlborough, Solsbury and Quads are our neighbours. The Parade is about a 5 minute walk, and the management building at the farthest end of the Parade (which runs through the centre of campus) is only about a ten minute walk away so everything is still pretty close. The bus stops and STV are both within 5 minutes walking distance. We have a launderette and post room in our building, and the parcel office is 5-10 minutes away.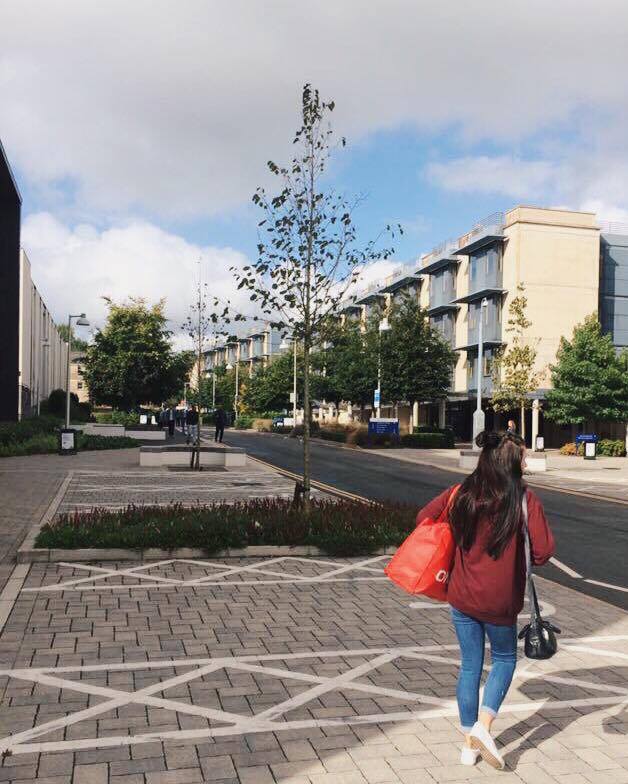 We had a few issues with kitchen appliances breaking in our first couple of weeks, however these were sorted very quickly by our Woodland Court housekeeping team who are really helpful if you have any accommodation issues at all.
Cost-wise Woodland Court is one of the pricier options at £158 per week (2016/17 cost). I wanted an en-suite and a double room and I saved a lot of money in my gap year so I felt I was justified to spend a little more. The next alternative is the Quads which is new but rooms are smaller and you must get compulsory catering credit. Personally, I didn't go for this option as I like cooking for myself, but it's totally up to personal preference.
The most crucial thing about applying for accommodation is to apply the minute applications are open if you want to have the best possible change of getting your first choice. Woodland Court tends to be one of the most popular options so get in early to hopefully avoid disappointment!