Hello everyone!
Just thought I'd kick things off with an introduction about myself and what my placement is all about.
I'm Liza, a psychology undergraduate and I'm from Malaysia. I came to the UK to further my studies in 2014 and worked very hard to secure my spot in this university. The placement degree caught my attention because I thought a year working in the field would help me get a good idea of what career I'd want to have. In addition, it is a good break from all the studies.
So here I am. I'm currently a research intern/assistant at the Bristol Business School in University of West England (UWE). My placement supervisor is Dr. Fiona Spotswood and we're currently working on a project to understand how physical activity affects body image in primary-aged children. It is still in the early stages of research so there's plenty of exciting things to explore!
As I'm settling well in the new Business and Law school on the Frenchay campus (just like 10W!), I struggled a little bit with adjusting to the busy city life in Bristol. I've decided to live in the city center because I'd figured it'll be easier for me to explore this vibrant place. It caught me off guard at how overwhelmed I was with all the hustle and bustle of Bristol. Despite being 20km away from Bath, it is a very stark contrast between these two cities. For the first few weeks, I felt a little bit lost. It was hard getting used to seeing the city still very much alive after 11pm. As I grew up in a fairly small town back in Malaysia, having lived in Bath for the past two years, Bristol is my first big city that I've actually lived in. I guess the shock was natural.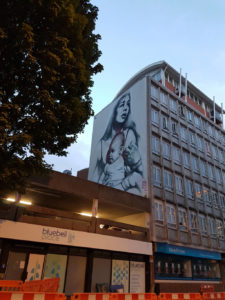 I am beyond thankful to have made a group of friends here who are mostly from Malaysia. They've welcomed me into their squad and made me feel at home. I think I can finally say that I'm slowly getting used to the pace here in Bristol thanks to them.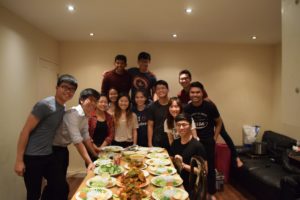 I'm excited to share my journey here with you and thank you for reading my blog!
Here's to more,
Liza.